Project Report

| Sep 4, 2023
"Empowering Teenage Mothers in Ghana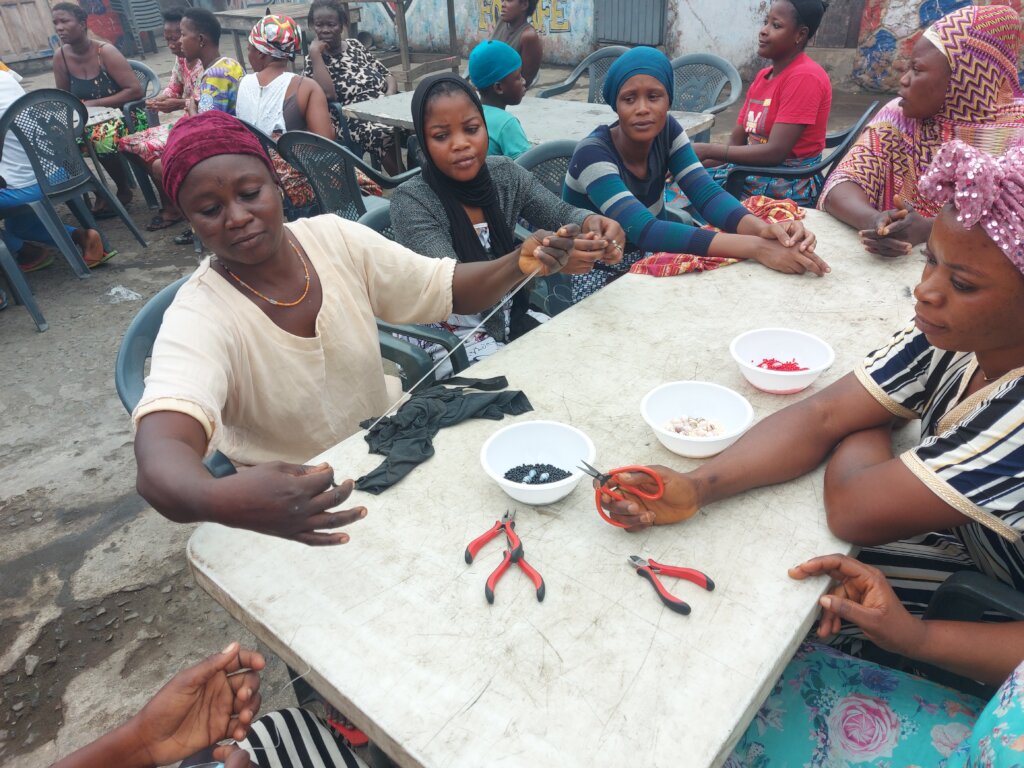 Warm greetings from us at Dels Foundation
Dels Foundation is dedicated to improving the lives of teenage mothers in Ghana by providing them with essential skills, counseling, and support. With the generous contributions of our donors, we have made significant progress in 2023. This report aims to highlight our achievements and express our gratitude to our valued supporters.
Training and Counseling:
During the past years, we successfully enrolled seventy five teenage mothers in a comprehensive tie and dye batik training ,bead and accessories making as well us tissue box program. This program not only equips them with valuable vocational skills but also instills a sense of creativity and entrepreneurship. Additionally, each participant received personalized counseling sessions focusing on reproductive health, parenting, and personal development.
Thanks to the unwavering support of our donors, we have positively impacted the lives of 75 teenage mothers so far through various skill development programs and reproductive health counseling sessions. These young women have shown remarkable progress and resilience in their personal and professional journeys. Here, we share some inspiring success stories:
1. Sarah's Journey to Financial Independence:
Sarah, a teenage mother, underwent vocational training in bead work and accessories With her newfound skills, she started her own small business, which has not only provided financial stability but also given her a sense of pride and accomplishment. Sarah is now able to support herself and her child, breaking the cycle of poverty.
2. Grace's Empowerment through Entrepreneurship:
Grace, another beneficiary, received training in bead making and jewelry design. She utilized her skills to create unique and exquisite pieces, which she successfully sells in local markets. Through her business, Grace has gained financial independence and has become an inspiration to other young mothers in her community.
3. Rebecca's Journey to Self-Confidence:
Rebecca, a teenage mother who faced emotional challenges, received extensive counseling and support from our dedicated team. Through therapeutic sessions and mentorship, she regained her self-confidence and developed a positive outlook on life. Rebecca now actively participates in community initiatives, advocating for the rights and well-being of teenage mothers.
None of these achievements would have been possible without the continuous support and generosity of our esteemed donors. On behalf of Dels Foundation and the teenage mothers whose lives you have touched, we extend our deepest appreciation for your selfless contributions. Your donations have not only provided practical skills but have also restored hope and dignity to these young mothers.
We kindly request our donor community to join us in our mission to invest in the lives of 100 teenage mothers in Ghana. By supporting our cause, you can help break the cycle of poverty and empower these young women to become self-reliant, confident, and productive members of society. Together, let's make a lasting impact on their lives and create a brighter future for them.
Dels Foundation remains committed to empowering teenage mothers in Ghana through skills training, counseling, and support. With the continued support of our donors, we will strive to expand our programs and reach more young women in need. We are grateful for your unwavering dedication and look forward to your continued partnership as we work towards transforming the lives of teenage mothers in Ghana.