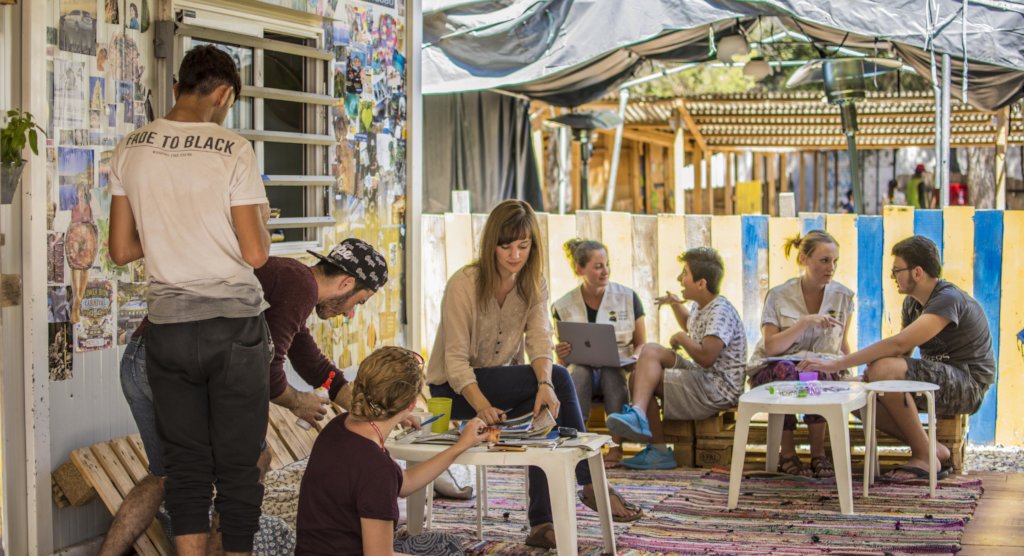 As winter draws in, the situation for refugees in Greece is growing more dire. On the Aegean islands, an icreasing number of people are taking to fragile dinghies and attempting the dangerous sea crossing in search of a better future in Europe, while there is growing evidence of illegal pushbacks and violence on Greek waters.
In Ritsona camp, we've witnessed frayed nerves and increasingly low spirits as families wait months and even years for decisions on their futures. Vulnerable groups remain in critical need of sustained psychosocial support.
Until governments are willing to step up to fill the gap in the long term, programmes like the Youth Engagement Space (YES) are still vitally important. Lighthouse Relief is in a priviliged position to assess the needs of those we help, and to ensure that they continue to feel safe and supported, even in the harshest of conditions. We also continue to do our utmost to challenge some of the most damaging misrepresentations of refugees, particularly young men, in the media or public opinion.
We would like to take this occasion to thank you all for supporting us in building a space away from the turmoil and uncertainty, a place where creative, talented young people can regain a sense of belonging and purpose and invest in their long-term futures. We are pleased to announce that we have reached our current funding target for the programme, and plan to focus on enhancing our successful model, going from strength to strength. Meanwhile, our fundraising campaign continues on other fronts, and we encourage you to find out more about the challenges faced by Lighthouse Relief and other small NGOs still operating in Greece.
Those of us who attend the YES on a daily basis are constantly reminded of how lucky we are to be able to work with such talented, dynamic, resilient young people. The peer support network that has been created in the space goes well beyond Ritsona itself: many of the youth have been resettled in Athens or elsewhere in Europe, and new faces appear daily. Those who have left continue to play an active part in our activities, contributing to the magazine and sharing their stories as they move forward with their lives.
Creativity continues to flow freely in the space, and many of our best activities are devised by young participants themselves, from murals and collages to cooking contests. In October, some of the youth came up with the idea of writing, directing and starring in films. What resulted was two weeks of frenzied activity, taking in every aspect of filming and production, and two short films that were aired at a special festival attended by families and friends.
November saw the launch of the fourth edition of the Ritsona Kingdom Journal, a youth-run publication documenting the wealth of ativity in the space. This issue is the biggest yet, with over 20 pages of beautiful artworks, articles, photography and so much more. It features a play depicting a conversation between a father and son on the cause of human suffering, an interview with a young artist, articles by youth who have relocated elsewhere in Europe, and several essays about life in Ritsona camp.
As we head into the winter months, we will ensure that the YES continues to be a programme that young people in camp actively seek out. We will provide an even wider array of workshops and resources to choose from, and expand the reach and potential of the magazine even further. In particular, we aim to focus on enhancing skills that are essential to professional or academic pursuits by providing résumé-building support and tech-based and scientific workshops (computer skills, coding, science etc) and creating an online portfolio system. This is key for them to build their futures, to have access to potential university scholarships and to contribute positively to the communities they will relocate to in the future.
Find us online at lighthouserelief.org to sign up for our monthly newsletter and for more information on the work that we do!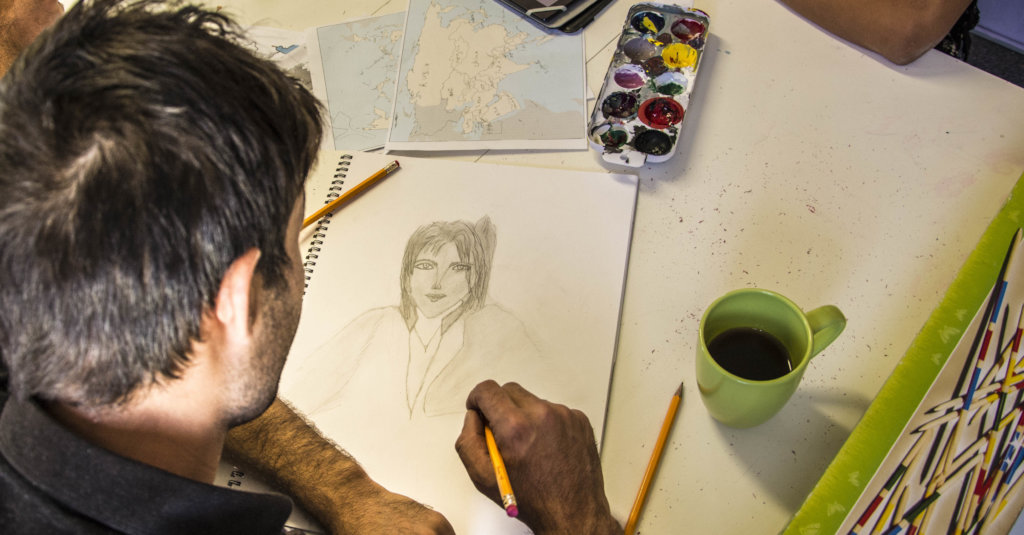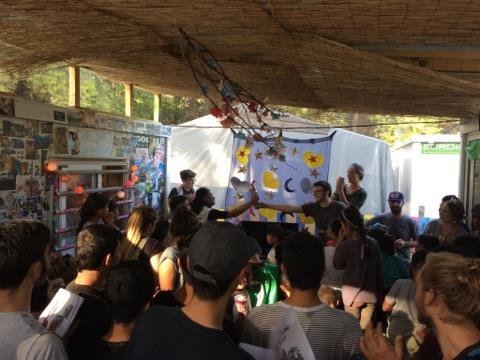 Links: