"We were unable to read. There were no facilities that had our reading equipment," says Tsakani, a 39-year-old blind woman from Hammanskraal, Pretoria, when asked of her experience with reading. "We were stressed thinking that to be blind was a problematic situation to be in. Life without education or knowledge is meaningless."
For the sighted, reading is something that many take for granted. Books are almost mundane in their accessibility, and many can overlook how they play such an important role in our lives. Reading provides opportunities to develop new learning skills, boosts mental well-being, and helps in overcoming daily challenges. For the blind and visually impaired, however, obtaining a book in a format they can access is a life-long struggle. On average, a blind person in South Africa waits a minimum of 3 months for a single print copy to be converted into audio, and a minimum of 6 months for that same copy to be converted into Braille.
This struggle is recognized by Anele, a librarian at the South African Library for the Blind (SALB). A graduate of the International Network of Emerging Library Innovators - Sub-Saharan Africa (INELI-SSAf) program, Anele learned to innovate library services to address the needs of his community. Joining SALB in 2016, he utilized what he learned from INELI-SSAf to bridge the gap between the blind and accessible library services, leading a "Mini-Library" project created by SALB. Through this project, Anele helped create spaces in public libraries where the visually impaired could access materials such as audio books and Braille machines.
Tsakani, upon learning of the project, was most excited about the Victor Reader, a media player that can convert digital e-books into audio. A leader at the Mighty God Loving Center, an organization that provides skills development training to the visually impaired, Tsakani has found the Mini-Library to be a vital tool in her mission to aid her fellow blind. "The Mini-Library has made a big impact in my life," expresses Tsakani. "It gave me hope that I can be a better person. Even my passion for helping other visually impaired people has become a reality, as now I can help them through this library."
This impact is two-fold: Prior to joining SALB, Anele had little experience working with the blind. Being involved in the Mini-Library project has not only made him more aware of the challenges the blind face in accessing library and information services, but has also taught him greater consideration, empathy, and a passion for helping others. "Being in this project, I am part of the blind society," Anele states. "I play my part to advocate to provinces for funding in order to expand [the Mini-Library] to more public libraries in South Africa."
Thanks to SALB and its partnership with the South African Government, there are now 150 Mini-Libraries across the country, transforming the lives of thousands. "Coming out of an isolated space and engaging with new people in the library brought me a sense of existence," says one user, expressing a newfound love of their community library. "Now I feel like I belong because I spend most of my time at the library."
Through your generosity, African librarians are finding new ways to make their libraries more inclusive and welcoming spaces for everyone. With your continued support, we hope to empower more people like Tsakani and transform the lives of Africans, one library at a time.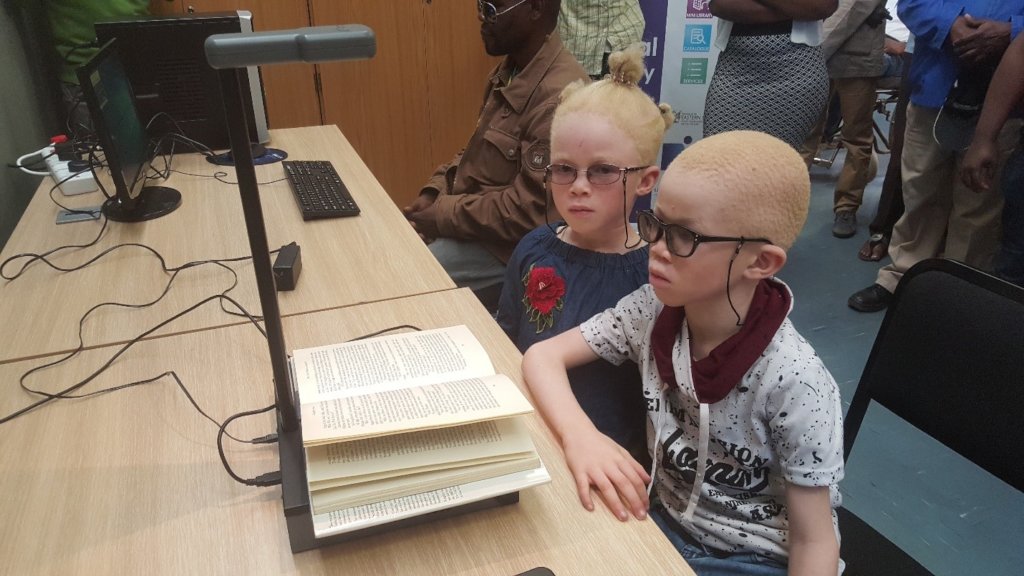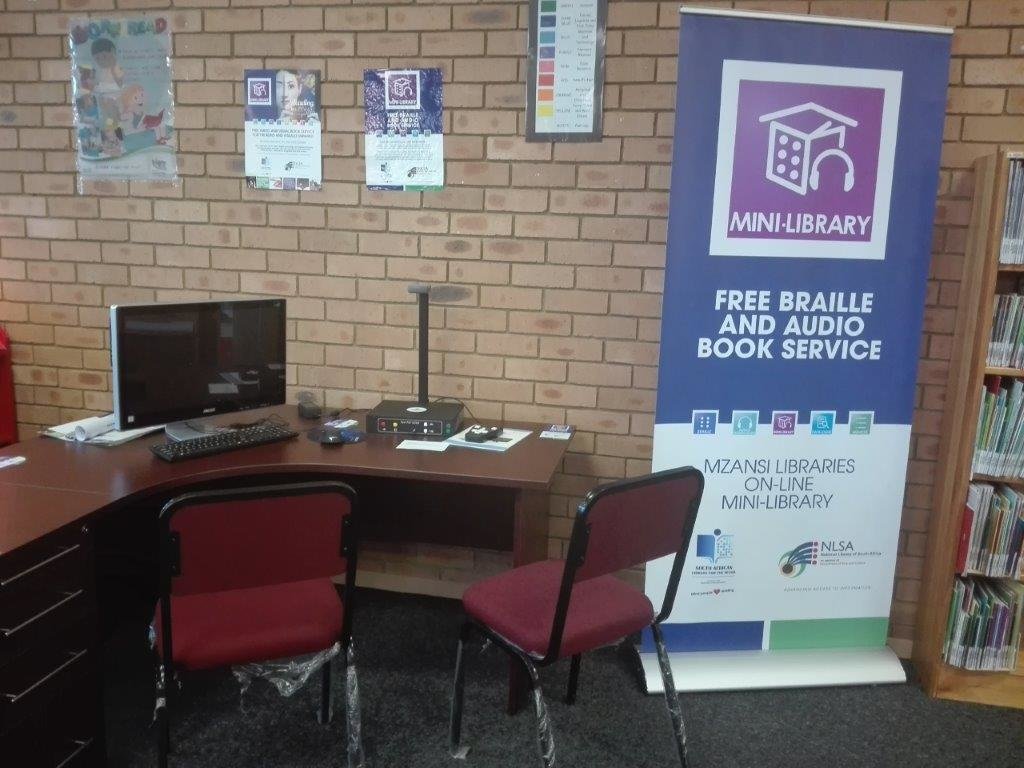 Links: