Project Report

| Aug 9, 2023
Your donation made a difference.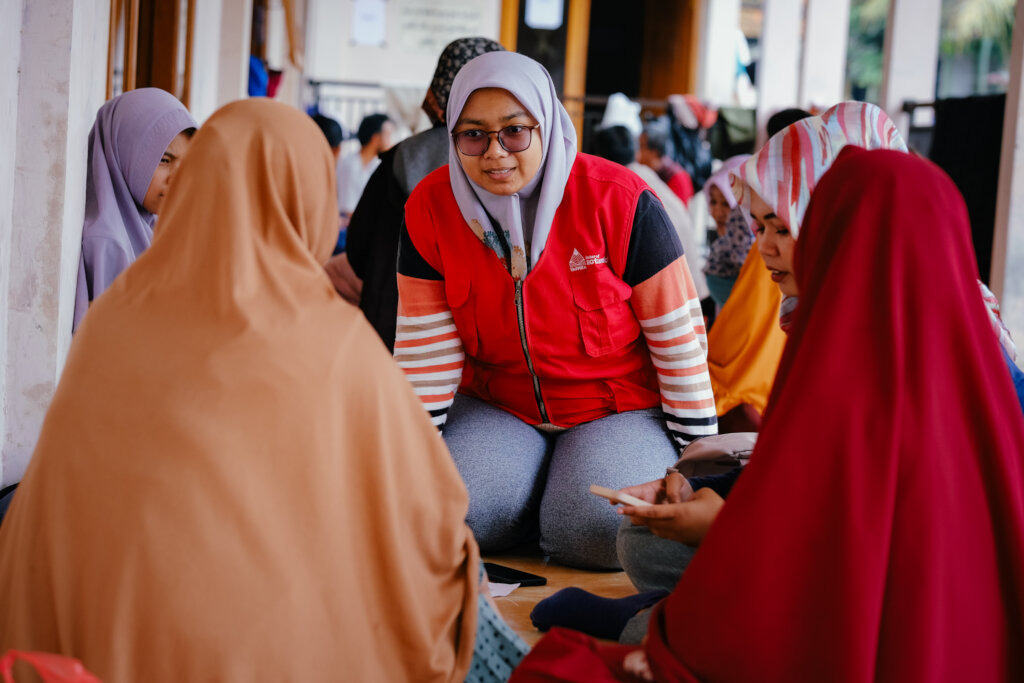 As we wrap up this project on GlobalGiving, we wanted to take a moment to give a huge thanks to you for your generous contribution to our humanitarian work in response to the November 2022 earthquake in the West Java Province in Indonesia.
The devastating natural disaster displace over 114,000 people, took the lives of 334 people, and injured thousands more. In the aftermath of the earthquake, tens of thousands of homes and 540 schools were damaged.
Your donations helped ActionAid provide immediate humanitarian assistance to the people affected by the earthquake. Among other activities, our response included: distributing food, diapers, soap, blankets, and children's school supplise to almost 1000 households across 5 villages and providing mental health support to 1,000 elderly surivors, mothers, adolescents, and children.
ActionAid prides ourselves on our human-rights based approach to humanitarian work. This approach allows us to develop long-term working relationships with local partners who have been working in some of the most remote and underserved areas in the world. Through these relationships, we learn about long term and short term solutions that would work to eradicate poverty and inequality in all sorts of political, cultural, and economic contexts. We provide support to develop and implement these solutions as well as work towards shifting power towards communities by conducting research and advocating for policy that will hold governments accountable to delivering basic human rights to every person.
This work would not be possible without partners like you: caring individuals who are willing to give what they can.
Thank you so much for your generosity and support. We invite you to stay updated with our ongoing humanitarian work by signing up for our newsletter at www.actionaid.org.