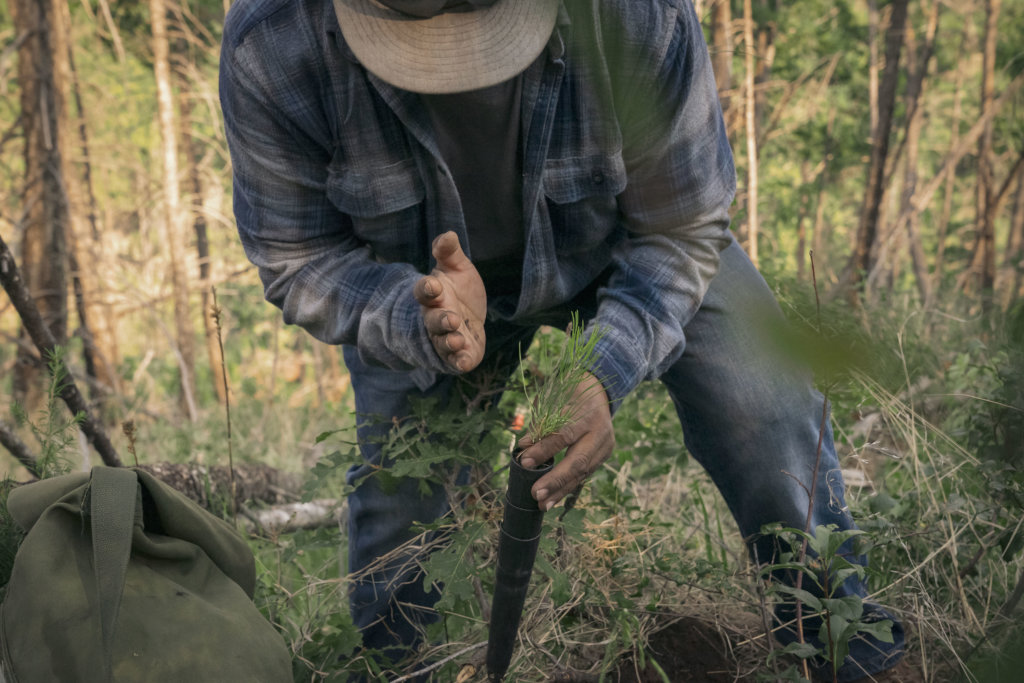 With 2020 behind us, we have eagerly welcomed the opportunity to begin planning for spring/summer tree planting later this year.
The first thing on our agenda is tree planting with Cochiti Pueblo in New Mexico this spring, which was postponed in the fall of last year due to COVID. As we look forward to this collaboration with the Pueblo in mid-April (weather permitting), the timing of this will also help us compare the benefits and drawbacks of tree planting in the spring vs. fall. Nevertheless, tree planting in Pine Ridge will continue as usual this year in May. This will include 26,000 trees ranging from our usual ponderosa pines, more cottonwoods, fruit-bearing trees, and we will be planting coyote willows, another culturally important species for the Lakota.
We will heavily prioritize mapping out planting sites ahead of tree planting to assess ecological needs, and to help us implement stronger monitoring and evaluation protocols ahead of time. Together with Red Cloud Renewable, we are looking to increase the number of local paid laborers due to the greater number of seedlings that we will be planting. Finally, we are excited to be welcoming an additional Project Coordinator to the TWP staff to further assist us with GIS mapping, and to increase our overall capacity as our tribal reforestation programs continue to grow.
In Santa Fe, NM, the Douglas fir seedlings we dropped off in August last year were sent to students of different tribes across the Southwest in NM and Arizona. Among the tribes represented were the Navajo, Apache, and various Pueblos across NM. Each student from this Santa Fe Indian School (SFIS) sponsored program received two trees each. Science staff at SFIS also received two trees each, and 10 trees were planted on the SFIS campus itself. During these times of remote learning, environmental stewardship and connection to the land can be especially difficult. But thanks to your support, the SFIS is helping young Natives reconnect to their natural world. By planting trees on Indigenous lands, we can support the health of our environment and rehabilitate both the human spirit and the land.
Stay tuned in the spring for more photos, video testimonials, and more as tree planting begins! And, as always, we thank you for your continued support.