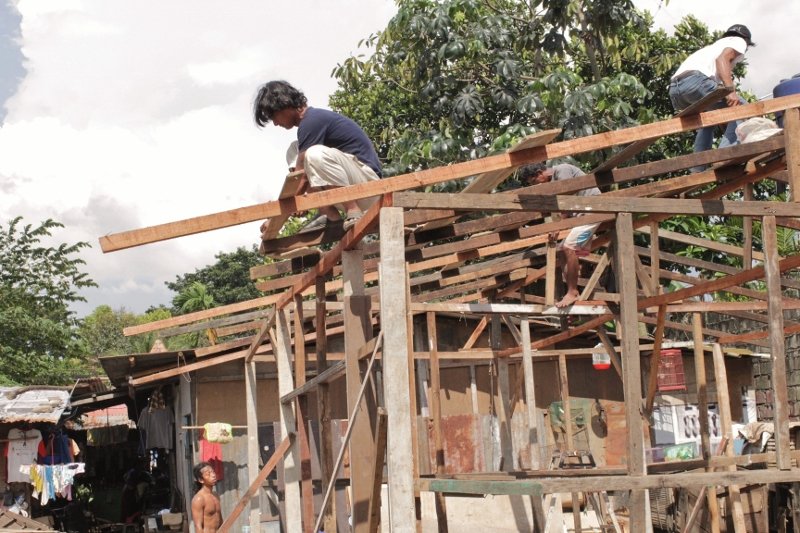 Dear Friends,
This month we are sharing a a story about the Salim family, who live at the landfill.
Pak (Mr.) Salim was a trash picker in Indonesia his entire life. He had very little money and no education, but he dreamed of a better life for his eight children.
Over the years his children grew up, and like many other young people living at the land fill, never had the opportunity to go to school. Pak Salim was the leader (lapak) of the original trash picker community that XSProject worked with. It was from Pak Salim's dream of educating the children that XSProject' s Education Scholarship Fund was born.
Pak Salim passed away in November, 2010. His wife, Ibu (Mrs) Salim and his children and grandchildren still live in the same community but now XSProject assures that the children receive everything they need to get a good education and start in life, except…
In January, the monsoon rains flooded and badly damaged the homes in the trash picker community. One home that was completely destroyed belonged Ibu Salim and three of her grandchildren who lived with her.
With the help of XSProject, GlobalGiving donations and a fundraising event, enough money was raised to purchase materials to build her a new home. Her sons and other men in the community completed the construction quickly and in May, Ibu Salim, Agus (age14), Septi (age 9) and Bagas (age 6) moved into their new home.
Pak Salim's dream lives on through determination of the community and XSProject to give each child a safe home, and a complete education that will enable them to find work well beyond the trash heaps.