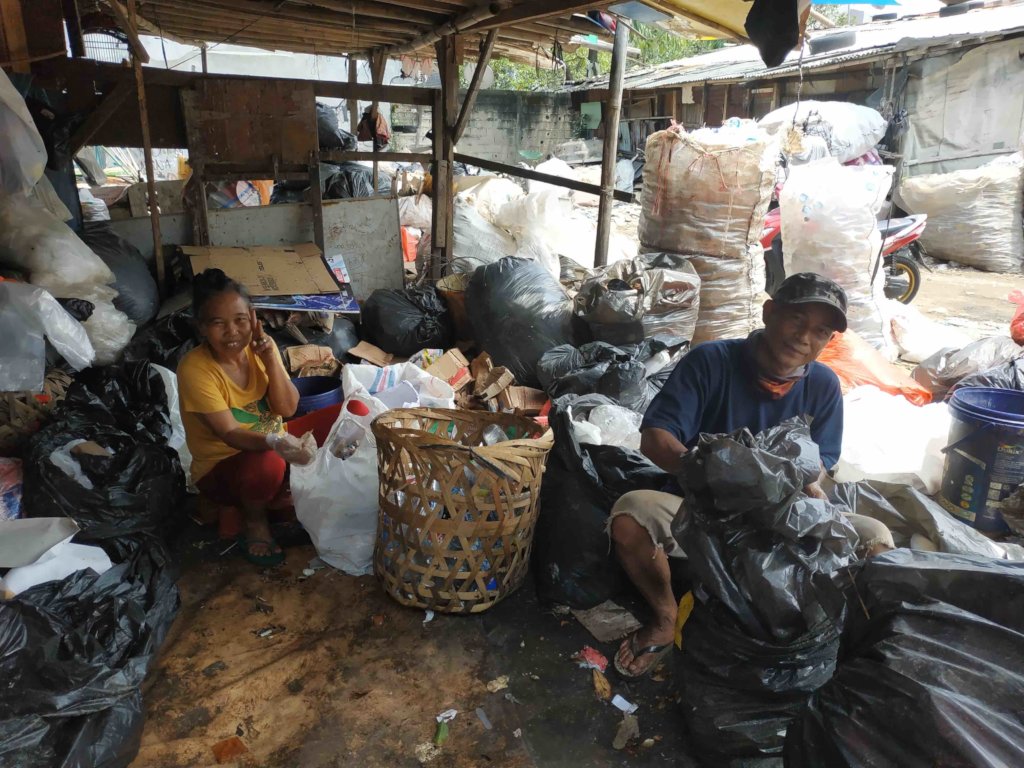 Wardi (58 years old) and his wife Juju (52 years old) are one of the families supported by XSProject. Wardi and Juju are some of the longest members of the XSProject community, and they are the parents of Ahmad Fauzi, one of the community children who is now in college. They have been collecting trash almost all their lives, and now Wardi oversees 5 trash pickers who work for him.
Every day Wardi and Juju must sort the trash. They separate the trash can be resold from the trash that can't. Every day they start sorting at 8.00 am. At noon they return home to rest, eat and drink. The troubling thing is that when they sort the trash, they don't have gloves. This causes their hands to always smell, even though they wash them with soap again and again. They also don't have masks to wear when they sort the trash, to cover their mouth and nose, which can irritate their throats and breathing,
To protect their health, they need thick plastic gloves when sorting the trash so their hands aren't contaminated. And most important is to wear a mask so their throats and breathing are not inflamed. XSProject provided them with gloves and masks, and Wardi and Juju were delighted to receive them. They did not believe that others would be concerned about their health.
So, to keep them stay healthy with the condition and the job they working in, we provide and give them with heavy duty gloves so their hands will not get contaminated with waste. And we also provide them with mask to cover their nose and mouth.
Your continuous support will help XSProject to continue provide the trash picker's needs for their health and comfort in the work and live conditions they are in.