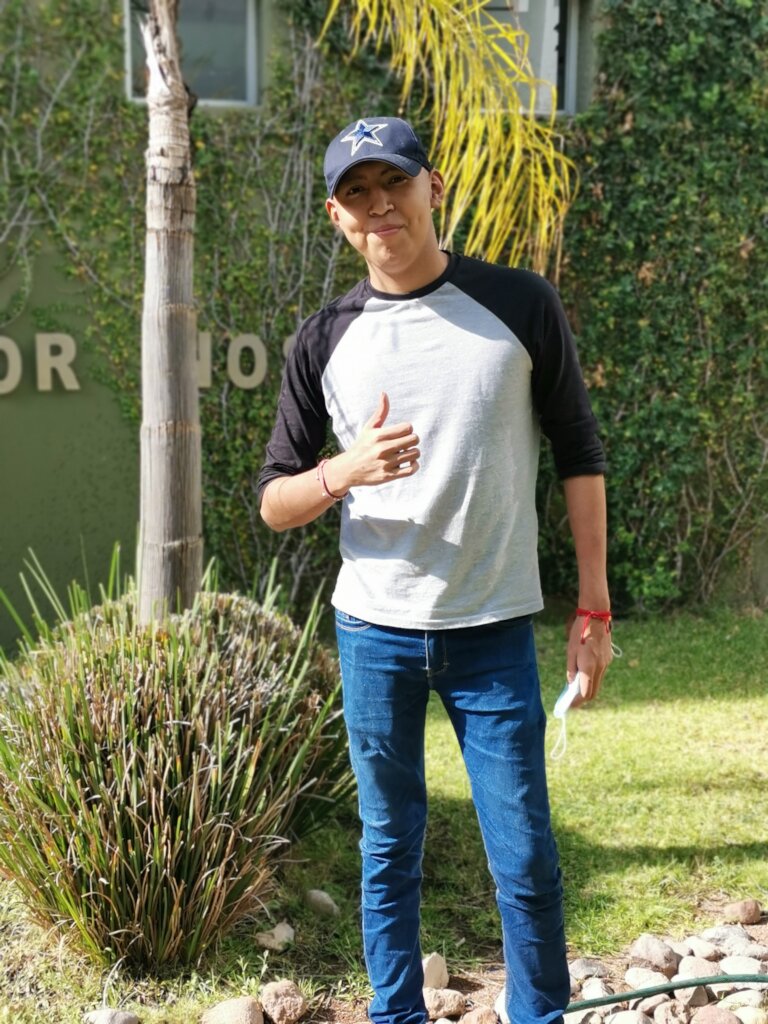 Daniel is a young man, he is 18 years old and he lives with his parents and two sisters in Xilitla, a town located in "La Huasteca Potosina" that it´s 370 kilometers from San Luis Potosí.
One year ago, Daniel noticed something was wrong with him, he felt strognless, he had dizziness, he was pale so he decided to go to the health center of his community. The doctor didn´t find anything strange, reason why he sent Daniel to a hospital in Ciudad Valles, where more medical studies were done. He was sent urgently to the capital of the city to find the cause of his symptoms.
After some reasearch, it was concluded that his diagnosis is acute lymphoblastic leukemia. An awful notice that would break him and his family. He was hospitalized during 3 months in the Hospital Central of San Luis Potosí. When he was released from the hospital the concern was: where he would live during his treatment. Going back to his town wasn´t an option, he needed to live close to where he would receive his first doses of chemotherapy. At the hospital, they met another oncology patient´s parent that told them about AMANC.
Here in AMANC, Daniel has been supported during this year with his treatment bringing him lodgment, meals, medicines, transportation tickets so he can go to his town. Also he has recieved emotional support, physical therapy, among others.
Thanks to his commitment with the treatment and his good attitude, his health has improved. Now he is preparing himself physically and mentally to recieve a bone marrow transplant which probably would take place on April. This kind of transplant entails a large financial which his family can´t afford at all. This is why I would like to invite you to join all the support for Daniel so he can get ahead.
You can help Daniel by donating from 10 dollars onwards, on this platform. Let's give Daniel the opportunity to be more healthy to fulfill his goals.