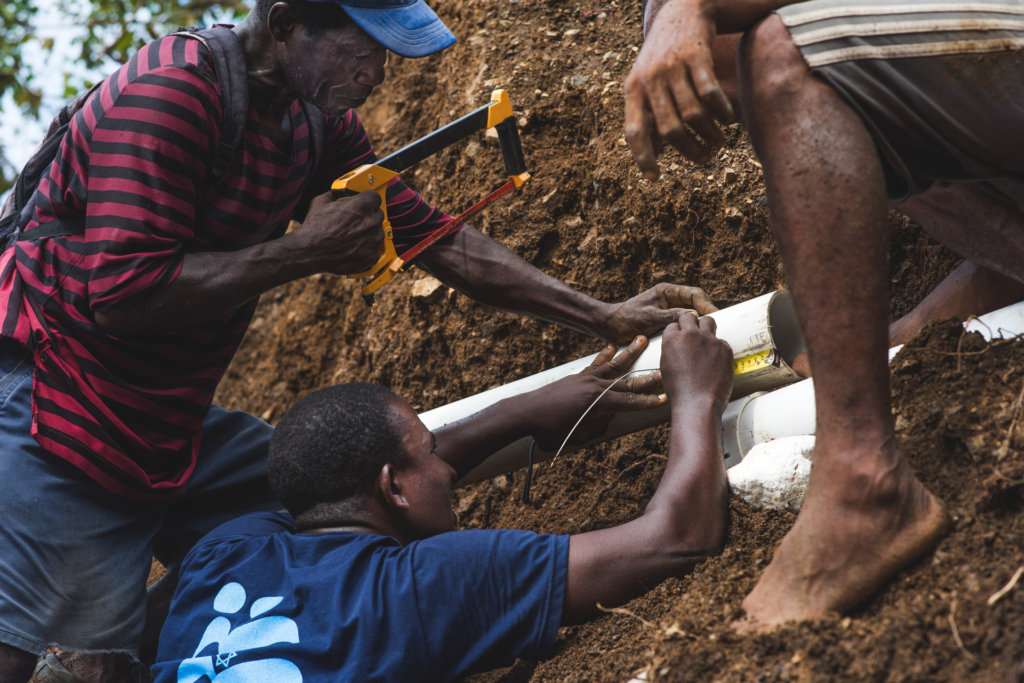 In the early morning hours of October 4th, 2016, Hurricane Matthew, the strongest Caribbean storm in nine years, struck the southwestern corner of Haiti. The category 4 hurricane had sustained winds of 145 miles per hour and pounded the country with heavy rainfall. The coastal communities of Les Cayes and Jeremie were the most vulnerable, with residents living in shacks not suitable for a storm of this calibre. Authorities urgently advised people to seek shelter in anticipation of storm surges, wind and rain devastating these seaside towns. Unfortunately, these already previously disaster-stricken communities refused to leave their homes for fear of the theft of their few possessions. The wind and rain farther inland also stripped the hillsides, already prone to flash floods and mudslides due to deforestation, threatening villages as well as shanty towns in the capital of Port-au-Prince.
The disastrous event affected over 2.1 million disaster struck people, hundreds of thousands of them required urgent help in terms of medical care, shelter, and promotion of water and hygiene services to avoid the spread of Cholera.
IsraAID's Response
IsraAID has been operating in Haiti since 2010, and the January 12th earthquake, working towards the rehabilitation of the affected populations, implementing community projects in the medical, social protection, and livelihood sectors. IsraAID responded to the emerging need in Haiti through the immediate mobilizing the team to the affected areas only 24 hours after the disaster, distributing food and non-food items to over 950 families.
To fight the Cholera outbreak, and to increase access of the effected population IsraAID rehabilitated water systems and designed water harvesting systems, increasing access to water to over 10,000 people, allowing people their essential human right. Reaching hundreds of children with psychosocial activities, operating child friendly spaces and conducting distress relief activities to communities.
In January 2017 IsraAid and its Haitian partner continued post hurricane response in the community of Plaisance de Nippes. 24 community workers and teachers were trained on basic trauma prevention tools, and a public school that serves 440 students was reconstructed. These activities enabled the re opening of the school, and providing PSS aid through trainees.
IsraAID thank you for helping us supporting the population of Haiti when they needed our care the most. IsraAID continues to support populations in need around the world, thanks to donations from people such as yourself – thank you!