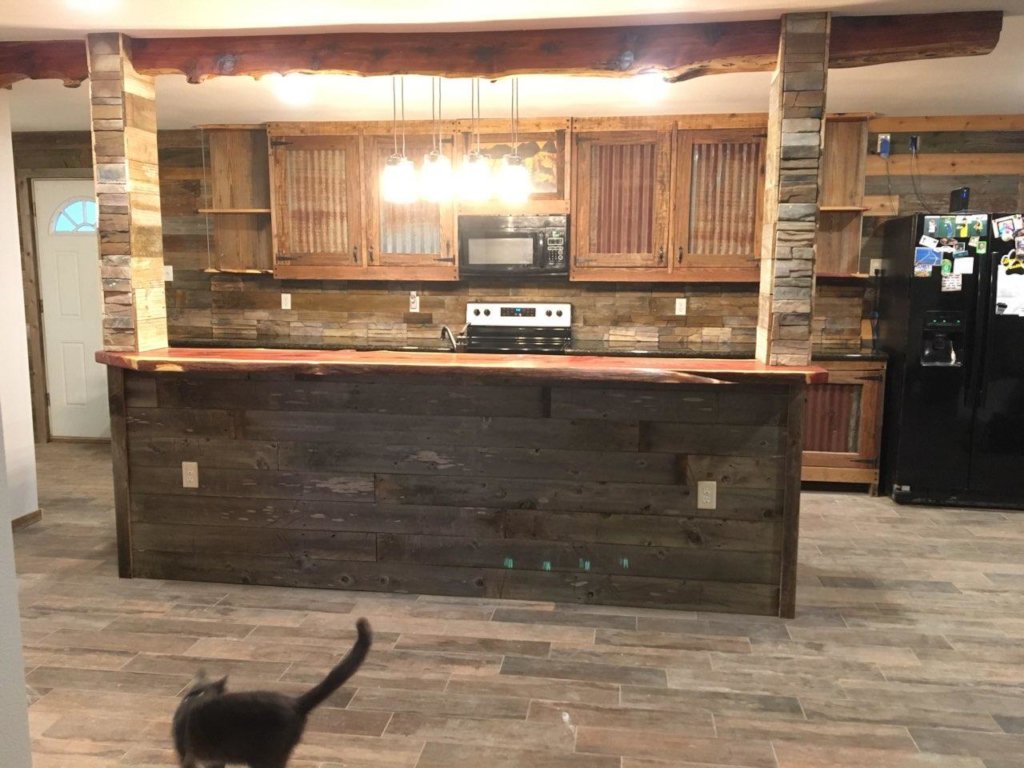 The love of your kind donations shines through in the beauty of the workmanship displayed in the Hatthorn's home.
Here you have a Desert Storm Veteran that was happy with his life. Married to Tiana for many years and raising their 14 year old daughter. A proud Veteran that helps other Veterans as often as possible. Then in August of 2017 his whole life was devastated by Hurricane Harvey's flooding. The water rushed in through the garage, then the front and back door. There was no stopping it. Just a couple hours later and the whole house had a foot of water in it. Throughout the night the Hatthorn's worked hard to raised everything they could above 2 feet.
They were only able to save their dogs, cats, beds, clothing, dry food and washing machine. Everything was water logged. They salvaged as much as they could but almost all of it was unsalvageable.
A few months before the Hatthorn's had lost their flood insurance because the insurance company suddenly raised their insurance premium to twice what it was and only gave him 30 days to make the full year payment. Gordon was unable to make that payment in time, therefore, his flood insurance was cancelled.
Throughout the restoration of the Hatthorn's house, they have lived in their home. Gordon continues to work and Amelia continues to go to school and play softball. Their family and friends did the demolition of the inside of their home. Then Tiana was tasked with dealing with all the construction and scheduling of games with Amelia, as well as finding the best prices for materials needed during construction. It has been a long hard road for the Hatthorn's. Your help has given them their life back...the Hatthorn's now live a normal life in a beautiful home that you helped restore!
Tiana said "I am now living in my dream home! We never could have had such a beautiful home without your help, Thank You! Thank You! Thank You! Bless You!"
The videos to view begins with the final walk-thru of the Hatthorn's home and finishes with a heartfelt Thank You video from Gordon, Tiana and Amelia!
Thank You for your donations!
With your help we restore Veterans lives!
Sincerely,
Cheryl