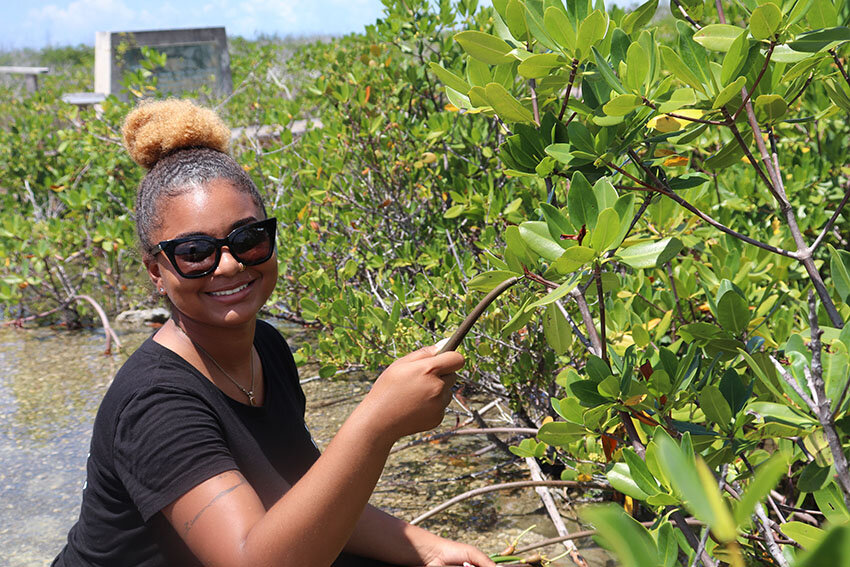 Since the launch of our Hurricane Dorian Relief and Recovery Fund immediately following the 2019 storm, your generosity has made an incredible difference. Collectively, you and more than 15,000 other people and companies came together to raise $3.5 million over the past three and a half years in support of local, vetted nonprofits in the Bahamas.
One of the most powerful Atlantic hurricanes on record, Hurricane Dorian left tens of thousands of people without safe and reliable shelter, destroyed livelihoods, and caused billions of dollars in damages. Tragically, Hurricane Dorian was just one on a long list of devastating hurricanes to strike the Caribbean recently as the climate crisis drives more extreme and more frequent weather events. In addition, communities affected by the storm had little time to begin the recovery process before the COVID-19 pandemic began.
You have shown that you will stand by communities and fuel immediate relief, long-term recovery, and resilience in the Bahamas. Thank you.
After more than three years of continued support to our nonprofit partner community based in and working in the Bahamas, GlobalGiving is now closing our Hurricane Dorian Relief and Recovery Fund. As we close this fund, I'd like to share three incredible highlights that are a direct result of your gift:
Twenty-five vetted nonprofit organizations received flexible, trust-based grants from the Hurricane Dorian Relief and Recovery Fund. This funding allowed these GlobalGiving partner organizations to accomplish so much incredible work in support of communities affected by the storm. This work includes things like distributing emergency food, water, and hygiene kits in the immediate aftermath of the storm, cleaning up tons of debris on land and underwater, rebuilding hundreds of homes, providing psychosocial support to survivors, restoring key environmental resources, and investing in long-term disaster preparedness. You can learn more about some of these organizations and their work in this engaging photo essay.


GlobalGiving deepened trusted relationships with our existing community of nonprofit partners working in and based in the Bahamas. At the same time, we welcomed nearly 10 new Bahamian partner organizations into our nonprofit community, like Hands for Hunger and the One Eleuthera Foundation. Given the Bahamas' increased vulnerability to natural hazard events like hurricanes, it is important for GlobalGiving to have an active, interconnected community of partners in the country led by Bahamian nonprofit leaders. Local organizations understand the needs of their communities better than anyone else, and in the aftermath of a disaster, they should never be overlooked and underfunded.


Hurricane Dorian demonstrated the vital need to invest in long-term environmental resilience. With funding from GlobalGiving, our partners at the Perry Institute, Friends of the Environment, and Abaco Strong are advancing nature-based, evidence-based solutions that will create an equitable future where all Bahamians can benefit from the promise of a healthy environment that is as resilient as possible to future storms and other hazards.
Though we are closing this fund, our nonprofit partners in the Bahamas remain hard at work. They will need your support and solidarity to continue the long journey to full recovery.
You can stay connected with our work through Twitter, Instagram, Facebook, and our Learn Library, where we regularly share stories about the incredible impact of the powerful GlobalGiving community. If you haven't already, subscribe to get periodic email updates from our team here.
From everyone at GlobalGiving, thank you. Your generosity has powered community-led disaster recovery in the Bahamas.
With immense gratitude,
Kyra + GlobalGiving Team