Project Report

| Aug 22, 2023
Unlocking potential with early education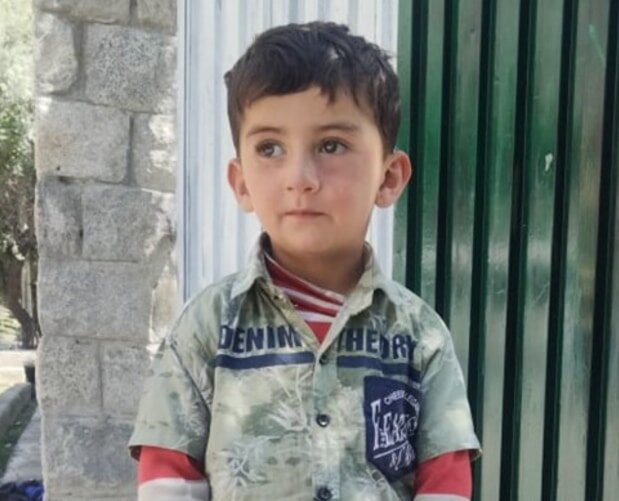 The Early Childhood Development center in Dain, Gilgit-Baltistan, Pakistan, begins each day like all early childhood centers: with smiling teachers greeting their littlest learners. One of those children is Moheed. His mother, Zaheera, knew he would thrive in the social and educational environment, and leapt at the opportunity to enroll him.
For more than two decades, Central Asia Institute has been supporting early childhood education as part of its overall education efforts. Creating a strong foundation for learning and meaningful support for families is a key part of helping communities unlock their full potential.
A new door opens
When Zaheera heard from her community members that the CAI Early Childhood Development (ECD) center was opening, she knew Moheed would join. The center had been newly equipped with facilities designed to nurture young minds, including specially designed furniture for children, an LED TV as an interactive learning aid, an art and science corner, and an early childhood trained teacher.
"Intrigued and hopeful, I took a leap of faith and enrolled my son in the ECD Center Dain," said Zaheera. She noted the significant impact of the school on Moheed: "Within a remarkably short period, I observed positive changes in my son's behavior. He has started to develop good habits, such as organizing his belongings, greeting others with respect, brushing his teeth regularly, and neatly folding his clothes," says Zaheera.
Other mothers from her community have also noticed similar positive changes in their children. They shared stories of their kids becoming more confident, responsible, and eager to learn. The impact of the ECD Center Dain is evident from the parents who were inspired to enroll their children in the program.
To date, of the 695 teachers trained by CAI, 57 are focused specifically on Early Childhood Development. Together, they are serving over 600 children, including Moheed.
Investing in a new generation
For Zaheera, the success story of the ECD Center was more than just a personal achievement. She reflected on her own childhood, where educational opportunities were scarce, and the importance of early childhood development was unaddressed. With a sense of gratitude and satisfaction, she expressed her happiness that the children and parents in her community now had the opportunity to benefit from such a transformative program.
Moheed's teacher reflected on his enthusiasm and passion for learning. She shared, "Moheed is one of those students who is always eager to learn new things without getting distracted."
The story of Zaheera and the ECD Center shows an important step toward improving the quality of education in Dain's community. By recognizing the significance of early childhood development and providing a nurturing environment, the ECD Center is shaping the future of these young minds and setting them on a path of lifelong learning.