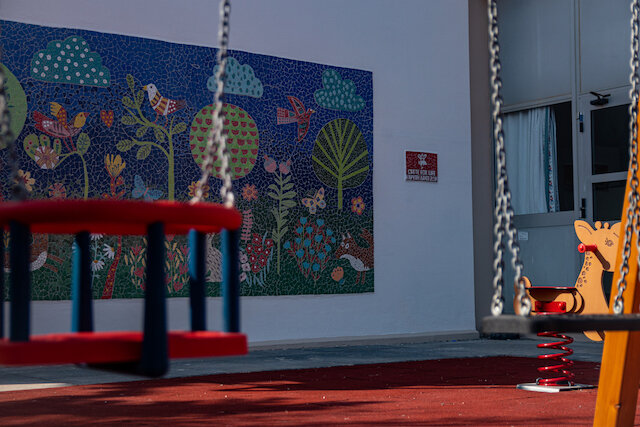 The playground that we so much wanted to make for our children is ready thanks to all of you who helped!
The children in the care of the University Hospital of Crete finally have their space to play together and improve their health and spirit.
Generally, today's children are overwhelmed with an abundance of mental activities, online and on mobile phones, but have fewer opportunities to enjoy outside play with other children. Playgrounds are essential safe spaces where children can be themselves and express their fun-loving nature while developing crucial cognitive, physical, social and emotional skills.
Children that must spend long periods of time in the hospital are even more isolated and the Covid -19 pandemic has exarcebated these feelings of isolation and lonelyness
Recent studies demonstrate that greater physical activity and movement levels in children and youth are associated with the following outcomes: higher health-related quality of life; improved cardiovascular health, bone health, immune function, and indices of adiposity; cognitive development; and academic achievement. Notably, physical activity is known to promote healthy brain development and to be effective for preventing and treating both mental health conditions (i.e., anxiety and depression) and brain-based disorders in children.
We are still going through the Covid-19 Pandemic emergency but fortunately the children in the care of the Pediatric department have already access to the swings, slide and equipment as well as the beautiful and colorful mosaic made by the friends fo Crete For Life.
THANK YOU VERY MUCH for making this project a reality!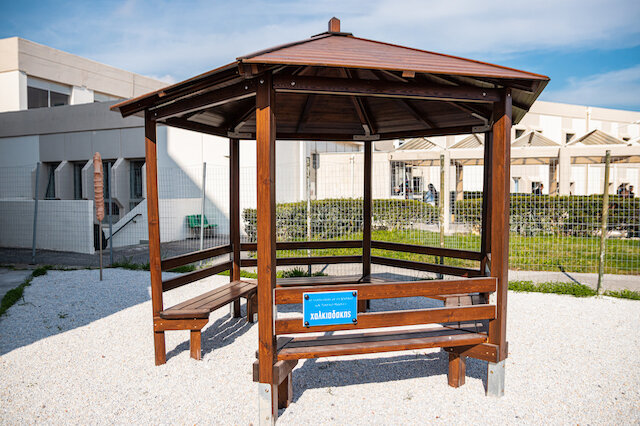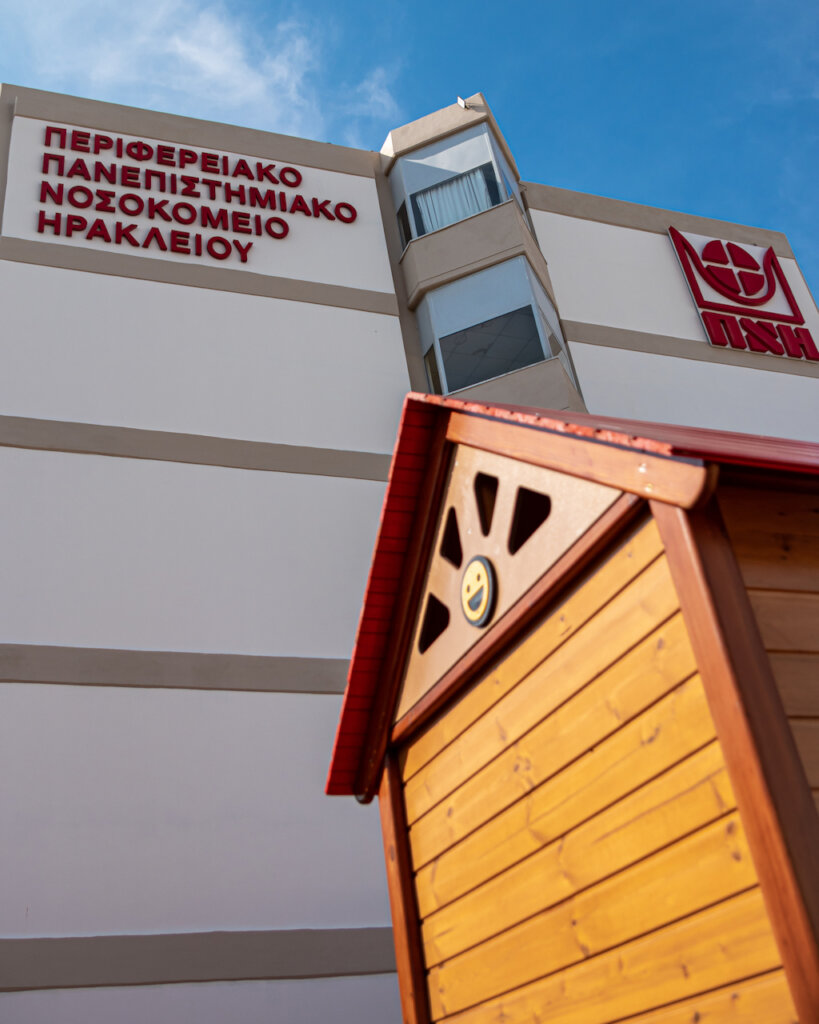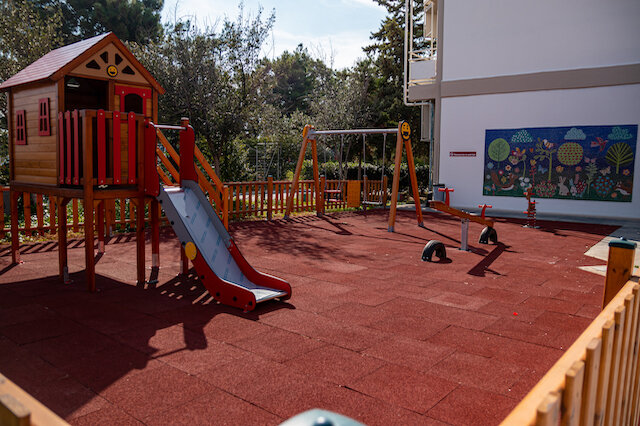 Links: