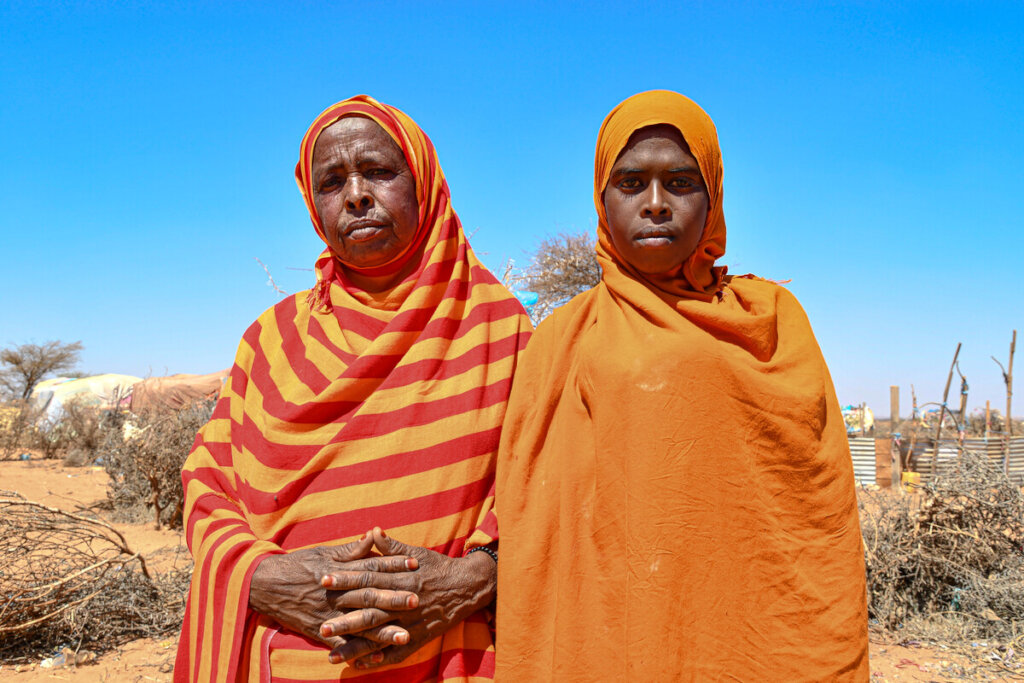 Up to 20 million people in Eastern Africa (Kenya, Somalia, and Ethiopia) are facing severe hunger, following the worst drought in 40 years.
The food crisis is largely caused by negative impacts of climate change, as the climate crisis is fueling recurring droughts and erratic weather patterns, causing widespread displacement, hunger, water shortages, malnutrition and increased poverty. The war in Ukraine has made this situation more acute, causing food prices to skyrocket, and disproportionally affecting those already experiencing hunger in Eastern Africa. With crops and livestock dying or dead, people are having to rely on bought staples, which are now becoming too expensive to buy.
Saafi, for example was a butcher in Somaliland before the most recent drought. However, due to the drought, she and her daughter had to leave their home in search of clean and consistent access to water since the drought has made everything scarce.
She adds: "When I was young the situation was not like this. Even the environment was so rich, people had a lot of animals at that time. That time there was support from neighbors, the relationship was good. Now all those things have stopped."
We are on the ground and responding, alongside local partners to support women like Saafi. To date we have:
Provided more than 93,000 people in Kenya with cash transfers, water and food, and school food programs
Supported almost 28,000 people in Somaliland with cash transfers and provided fruit and vegetable gardens
Supported women in Ethiopia with safe spaces to provide counseling to 2,000 survivors of gender-based violence.
With your support, we can reach even more women, girls, and families who need urgent care.
Thank you for showing up for internally displaced refugees.