Project Report

| Oct 27, 2023
Reliving precious childhood memories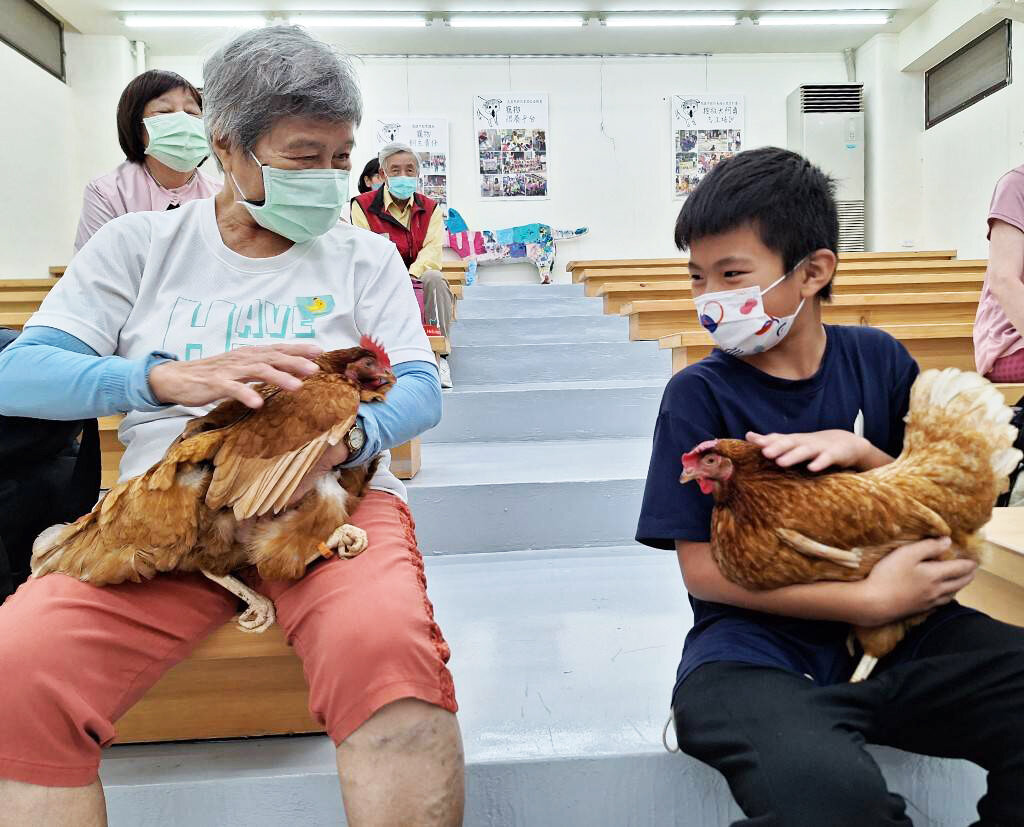 During the summer vacation, the community center became quite lively. In addition to the elderly regulars, there were many young children who joined classes with their grandparents.
To make the most of the holiday before school starts, the elderly and the children participated in activities at Kaohsiung Yanchao Animal Protection and Education Park. During the 'Befriending a chicken' time, the goal is to learn to correctly 'hold a chicken'. While many were having a hard time, the 80-year-old Grandma Hong became the first to succeed. The chicken was peacefully lulled to sleep as she gently petted it. Grandma Hong then happily shared the tricks to correctly hold a chicken with the children beside her.
We discovered that Grandma Hong used to raise chickens with her mother during her childhood. However, one ordinary night, all of their chickens were stolen. She has never raised chickens ever since. Today's activity allowed Grandma Hong to once again relive those precious childhood memories with her mother.
A whole day of interacting with animals left everyone feeling wonderfully refreshed!
Racking their brains and scratching their heads, they got creative and used both their hands and minds.
Grandpas and grandmas, bright and early, tackled jigsaw puzzles with enthusiasm. By working together seamlessly, neither Hello Kitty nor Shimajiro could stop their combined efforts!
The jigsaw puzzles have been especially popular at the Chenggong community center located in the Dali District of Taichung. The first 'mind-awakening' activity for the elderly who arrive at the community center in the morning is none other than solving the puzzles.
Initially, the seniors weren't very open to the idea. Many grandpas and grandmas, unfamiliar with the activity, were hesitant to try. With the guidance of the social workers, they have now fallen for the charm of jigsaw puzzles, completing them with ease. One grandma even said with a smile, 'I now play jigsaw puzzles at home with my grandchildren. The puzzles at the community center are child's play!'