The South Asian Community Home is abuzz with activities!
Last month, we hosted a teach-in in which our seniors were able to learn about the Census and why it is so important for our communities to be counted. Please do reach out to us if you would like to be involved.
We also recently hosted a low-impact dance workshop where students from NYU taught our seniors a dance routine, to encourage exercise as a part of healthy living for our seniors. They really had us on our feet!
Every Tuesday, our members enjoy working with an art instructor through the SUCASA program, in which they are learning mural painting.
On Fridays, we hold Creative Aging workshops where our seniors engage with a variety of art forms and create their own masterpieces.
Technology classes are held weekly in which navigating computers and phones are made more accessible to older adults.
We also hold drama classes in Bengali on Friday afternoons, in which a play focusing on health education is being put together.
ESL classes take place every week, in which our seniors are able to learn and practice the language in practical ways.
We are lucky to be growing with all the activities we have going on and thank you for your help in getting us here!
We still are in need of funding to renovate and furnish the space. Our goal is to be able to offer full-fledged senior center programming after meeting these renovation needs. Your continued support would allow us to offer more and more to our growing senior community.
Thank you for your support and consideration,
India Home Team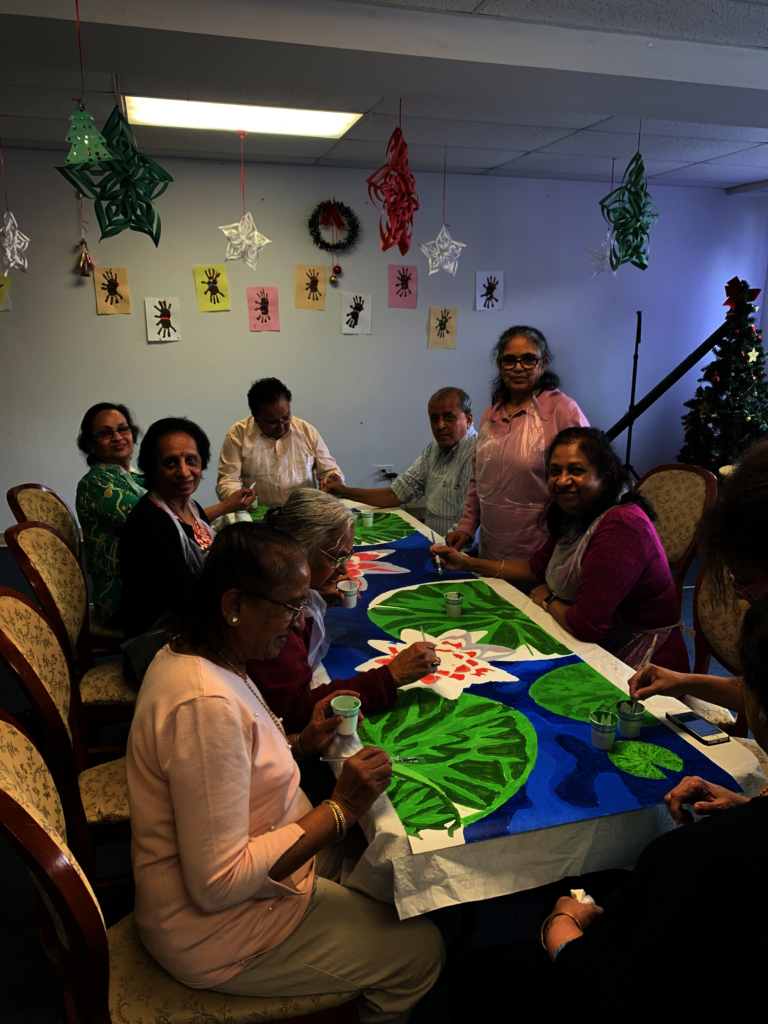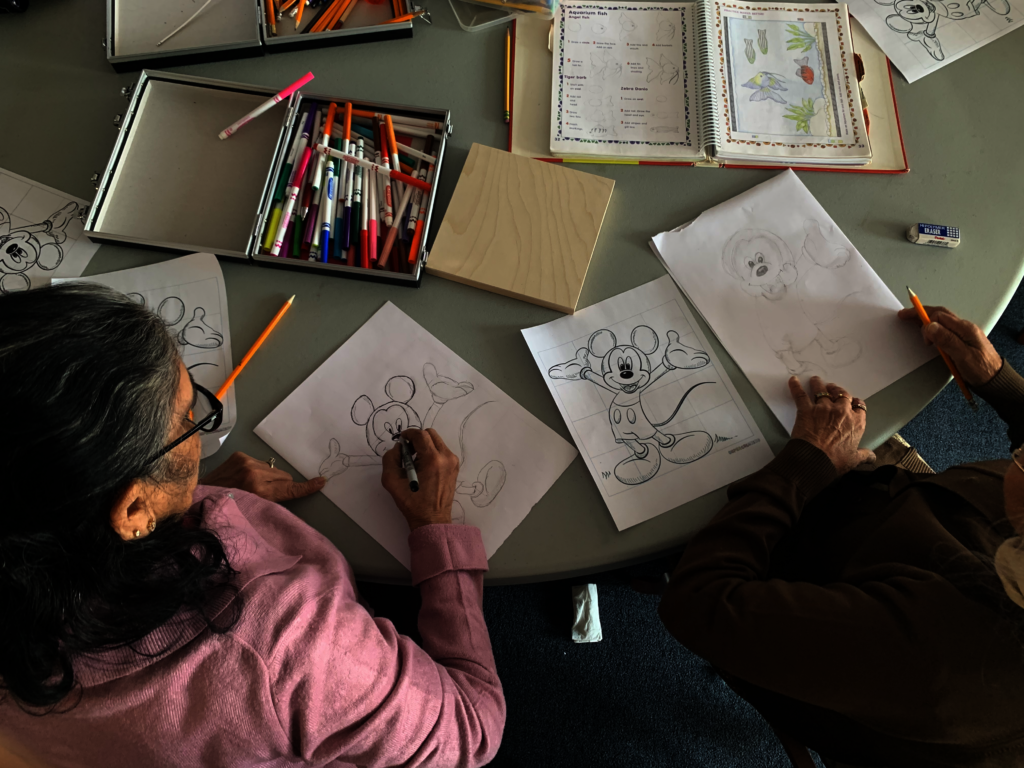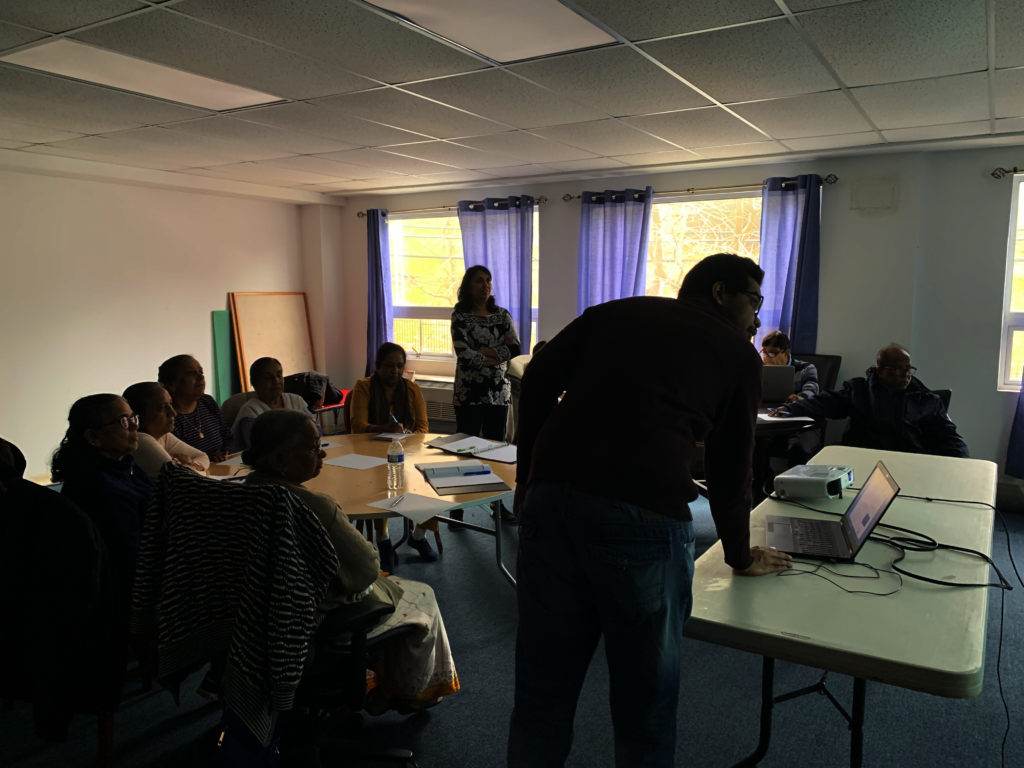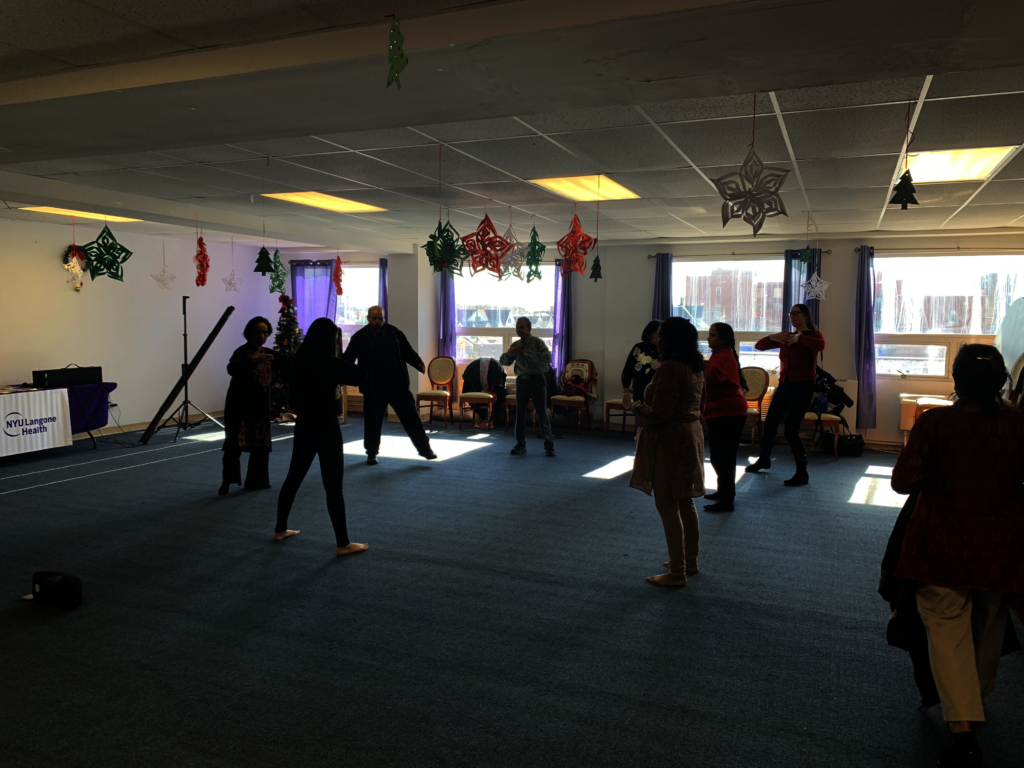 Links: