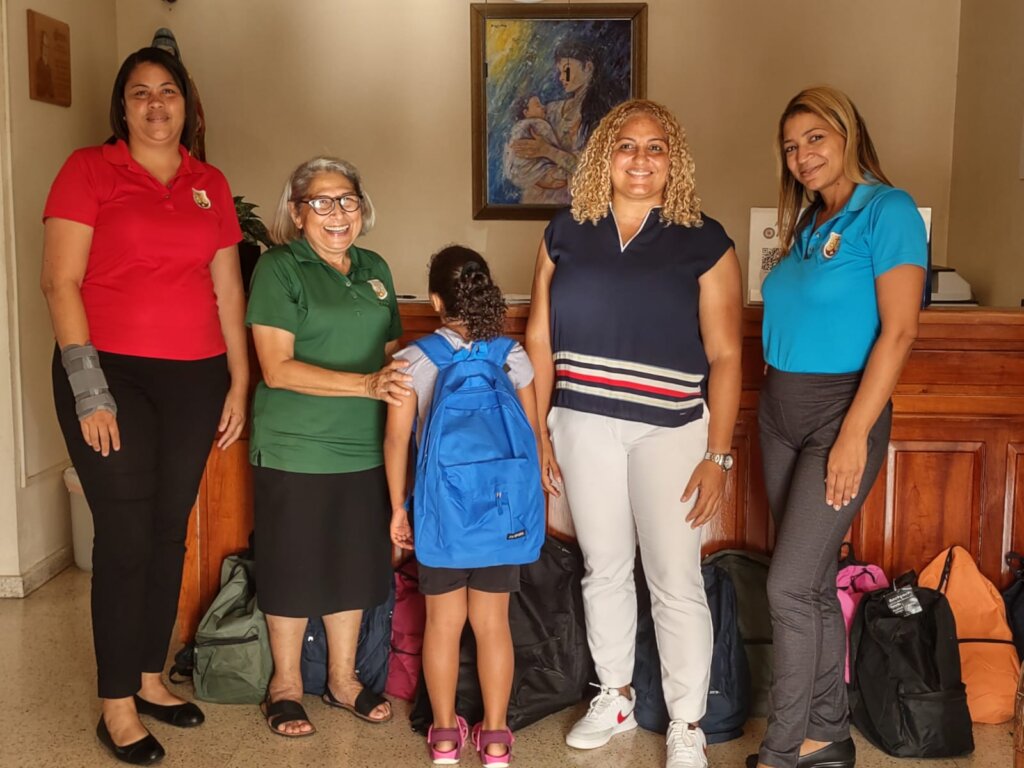 A year in review
We are pleased to present a year in review report for Hogares Teresa Toda, highlighting the accomplishments and impact made possible through the support of donors like you. Your unwavering sponsorship to our organization has allowed us to empower and support the young participants in our program, enabling them to thrive and succeed in their personal and educational journeys.
Participant Demographics and Referrals: Within our population of 29 participants, ages ranged from 6 to 17, 96% of the referrals came through the Department of Family, indicating the trust placed in our organization by the community and relevant authorities.
Program Satisfaction and Educational Achievements: Throughout the year, we served a total of 25 participants, and we are proud to share that 23 out of 25 participants expressed their satisfaction with the program and the services provided. This high level of satisfaction is a testament to the dedication and hard work of our staff, as well as the support and resources provided. In terms of education, five out of eight participants in high school were exposed to vocational activities, ensuring a well-rounded learning experience. Additionally, five participants had the opportunity to attend vocational school, where they had access to vocational services such as hotel school, customer service, and horticulture. These opportunities allowed them to develop practical skills and explore potential career paths.
Academic Progress and Performance: We are delighted to report that 18 out of 20 participants showed improvement in their grades in English, Mathematics, and Spanish. This notable progress indicates the effectiveness of our tutoring program and the dedication of our participants. Moreover, 100% of the participants demonstrated good school performance, with a general grade point average of 93%. These achievements are a testament to the commitment and hard work of our participants, as well as the support and resources provided by HTT.
Transition to Vocational School: Moving forward, we are pleased to announce that five out of eight participants in high school have defined their vocational interests. These participants are now enrolled in vocational school programs for the upcoming year, allowing them to further pursue their career goals. We are confident that these opportunities will empower them to thrive in their chosen fields and build successful futures.
Summer Camp and Recreational Activities: During the year, our participants had the opportunity to attend a summer camp and engage in various summer activities. These experiences provided them with a sense of joy, belonging, and personal growth. Moreover, these recreational activities fostered social connections and allowed the participants to develop important life skills.
Mental Health and Special Education Services: We acknowledge the importance of mental health support, and 48% of our participants in the group received mental health services to address trauma and child abuse. Additionally, 55% of our participants attended special education programs, indicating an increased need for tailored educational support. Our commitment to providing these vital services ensures that each participant receives the necessary resources to succeed academically and emotionally.
Conclusion: As we conclude this annual review, we extend our heartfelt appreciation to our donors for their invaluable support and dedication. Together, we have made a significant impact on the lives of these young girls, empowering them to overcome challenges and achieve success. As we look towards the future, we are excited about the opportunities that lie ahead and remain committed to our mission of guiding and supporting these girls through their transition.