Project Report

| Dec 18, 2013
Greenery everywhere: A Lalla Aouda Saadia Update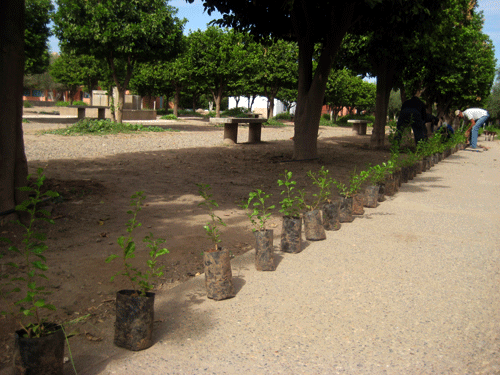 It is truly a pleasure to report the completion of the third and final phase of the rehabilitation of the Lalla Aouda Saadia High School garden. Four gardeners worked in October and November on the garden, further enhancing the school's central courtyard as a welcome green space for the high school girls.
The new metal benches were first covered with an antirust coat, followed by a soothing green paint that blends nicely with the garden environment. Duranta erecta shrubs were planted all around the edge of the garden and over time they will be pruned into a natural hedge. The plot earlier set out and reserved for a small aromatic plant garden is now filled with basil, geranium, iris, lavender, lemon verbena, marjoram, sage, santolina, thyme and wormwood. Various ornamental plants, including atriplex, bougainvillea, hibiscus, oleander, plumbago, roses, and pennisetum and stipa grasses are featured throughout the garden. The greenery is now well established, and will be maintained by an irrigation system that effectively reaches each and every plant. We have left open spaces for small gardening projects, such as a demonstration plot of local fruits and vegetables, that can be carried out by the school's environmental club and other groups.
GDF will continue to support the upkeep of the school garden over the coming months, giving administrative staff, teachers and students at Lalla Aouda Saadia time to establish an ongoing program to protect and expand this small but important green patch in Marrakech. We are positive that they will strive to upkeep the garden. As Charlotte Burrows, a GlobalGiving representative who visited the project and interviewed some of the girls wrote in a recent blog post, "The girls I spoke with were incredibly grateful they now have such a haven in which to read and relax, and the teachers I spoke with were thrilled that the girls no longer wander outside the school gates meeting boys…" In many ways, the garden now resembles the impressions that some of the students created at the very beginning of the project three years ago.
Now that our efforts at Lalla Aouda Saadia High School are winding down, we would like to give a sneak preview of our other Regreening the Medina projects. In this and future reports, we will provide glimpses of our efforts to develop other school gardens in the Marrakech medina and nearby rural areas. Let's start with the Dar Taliba girl's boarding house in Ourika, in the foothills of the High Atlas mountains. As part of our Educate 1300 Girls by Restoring Marrakech Gardens project, we are supporting the development of gardens and an herbarium of useful plants collected by the girls from Amazigh villages who board here, serving as a platform to educate the students on traditional ethnobotanical knowledge and practice. Stay tuned!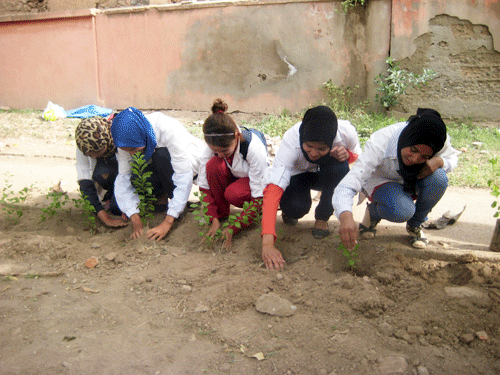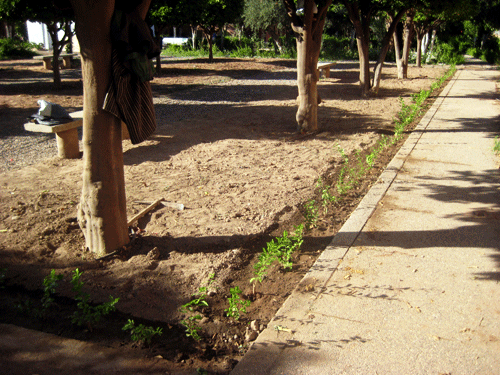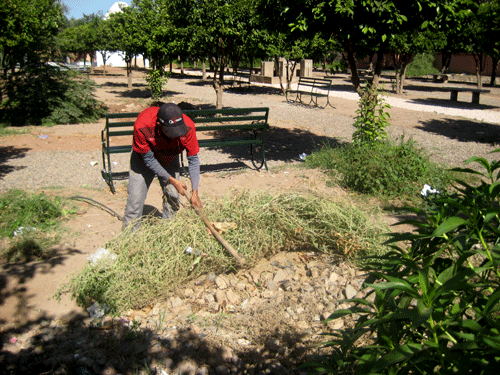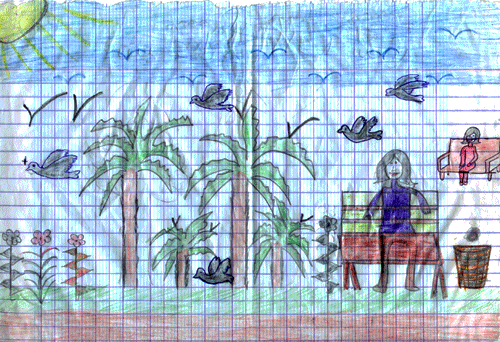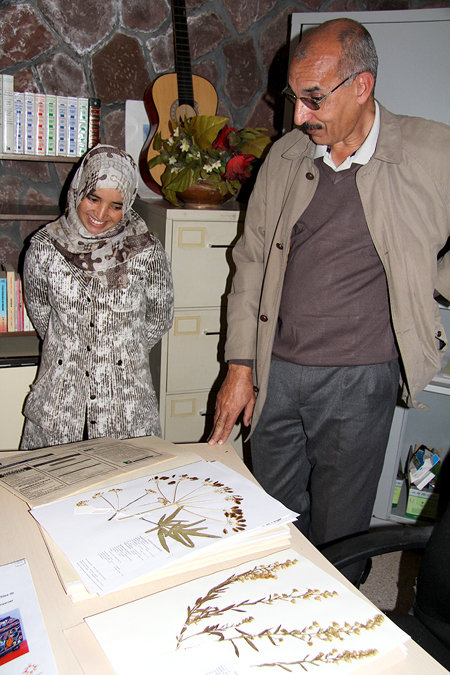 Links: