Project Report

| Sep 25, 2023
Field assessments and distributions in Chichaoua and Al Haouz provinces - Update 22 & 23 September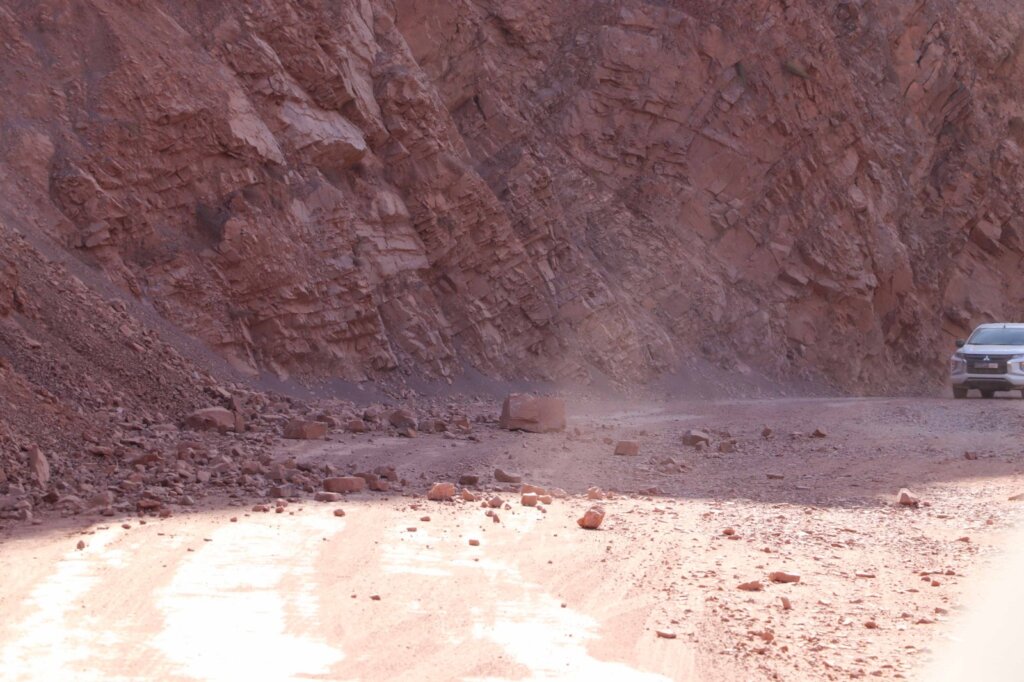 First of all, thank you to everyone who has donated during the GlobalGiving Little by Little Campaign last week, we are grateful for your support during these challenging times.
On Friday, our Agadir based team, led by our SLP assistant Fatiha, visited 3 douars (Azilal, Ali Mhned, and Birbouin) in the commune of M'zouda in the Chichaoua Province. We distributed 30 boxes of food and hygiene products along with 25 duvets, 20 blankets, 40 mattresses, and 90 pairs of shoes to 30 families.
After assessing the situation, the team determined that these 3 douars did not need solar projectors or flashlights and returned them to Agadir to be distributed when needed. We also packed baby formula and bottles, which were subsequently given to Igun A'allah douar since the first three villages visited did not require them. Our approach is needs based and we are taking care to not inundate villages with unnecessary supplies which will later contribute to waste generation.
Meanwhile, the Marrakech team undertook an assessment trip, along with Mercy Malaysia who could potentially offer assistance in rebuilding these communities. The roads continue to be treacherous with the team braving falling debris and rocks enroute. We visited our plant nursery in Imegdal which many NGOs and the army are using as a storage location for all kinds of aid. 39 families are currently camping in the nursery.
We distributed supplies to the camp in our plant nursery, to Tiniskt and to Tinml in Talat N yacoub. Supplies included 5 boxes of vegetables, 3000 eggs, 60 bottles of shampoo, 16kg of meat, 10kg of lentils and 10kg of beans. Our focus has shifted from providing immediate food to now providing staples so that communities can resume cooking and regain some sense of normalcy.
On Saturday, both field teams took a well deserved rest today as urgent needs have been met. The team is now taking the opportunity to plan out longer interventions such as toilet construction, rebuilding of schools and winter supplies.
As we start a new week, we will continue to update you regularly of our actions on the ground, as well as our plans for a long-term strategy. We hope you know how much we appreciate your support. Thank you.