Project Report

| Sep 17, 2020
An unusual start of the school year at Dar Taliba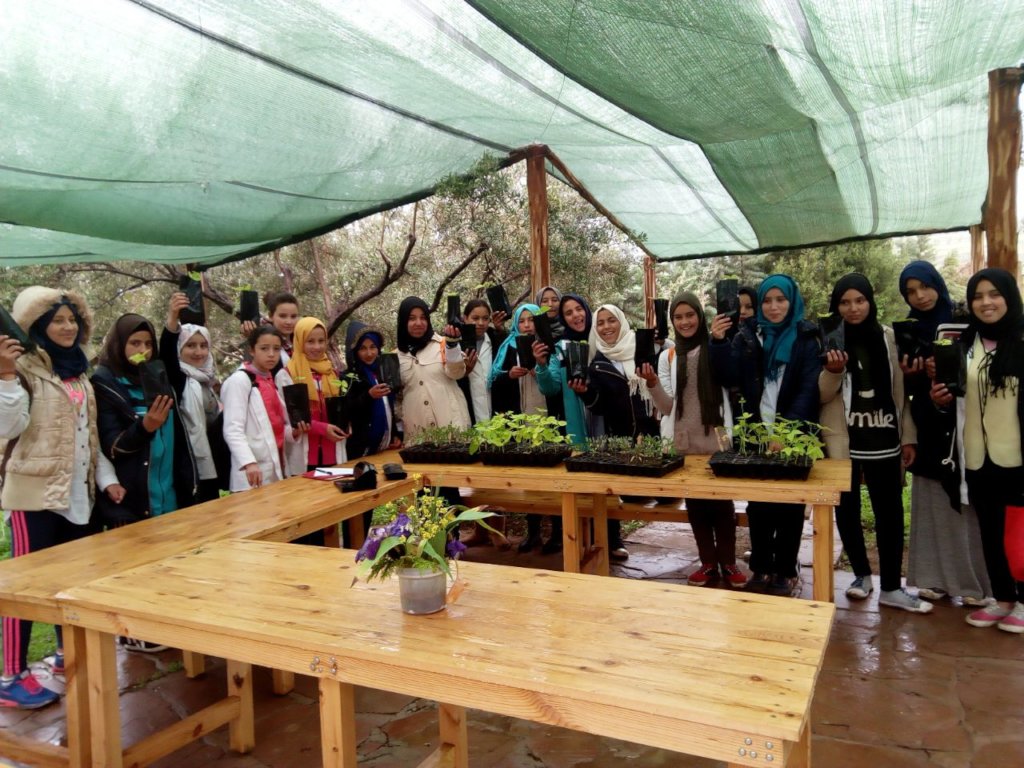 Since we reported last, the 153 Dar Taliba students left the boarding house to continue their studies remotely at home, due to the closure of schools in Morocco as part of national COVID-19 measures. Despite the start of the new school year two weeks ago, schools remain closed until further notice in certain regions, including in the Ourika Valley, where Dar Taliba is located. We were so excited to welcome new students and introduce them to the Dar Taliba school garden project but we'll have to be patient a little bit longer.
Although we miss the girls at Dar Taliba terribly - and the life they bring to the garden - we continued to take care of the seedlings the students planted, as well as the vegetables and the medicinal and aromatic plants they cultivated during the last school year. "The girls have done such an amazing job in the garden, keeping up with the garden work these past few months has not been the same without their help and enthusiasm," Dar Taliba gardener El Housseine said.
We recently spoke with Meryam, an ex Dar Taliba student who participated in our weekly garden training sessions two years ago. "I spent two years at Dar Taliba and I loved spending time in the school garden," she said. "In the first year I learned a lot about how to take care of the earth and soil health. Later on, we started practicing techniques such as making compost and organic fertiliser." Through our garden training programme, we are actively engaging Dar Taliba students with local biodiversity conservation efforts and rediscovering local cultural heritage related to plants. "I really miss Dar Taliba and the outdoor activities in the garden," Meryam says. "I hope new students will learn as much as I did and have fun together with harvesting vegetables and planting seeds."
We also met with Dar Taliba director Fatema, who is anxious to welcome the students back to the boarding house. "The school garden brings so much joy to the students in residence," she says. "It breaks their daily routine of going to class and teaches them about important traditional plants as well as the values of teamwork."
While we wait for the students to return to school, we are meeting with the Dar Taliba team to come up with an exciting plan and programme in order to continue our important work with the Dar Taliba girls and to discuss the impact COVID-19 has on their education. In the meantime, you can follow us on Facebook and Instagram or visit our website for more updates about the Dar Taliba school garden and students.
GlobalGiving is currently offering matching funds!
GlobalGiving's 5-day Little by Little Campaign is currently on, which means donations up to $50 will be matched by 50%. If you'd like to make an additional gift to this project, please do consider doing so before 18 September 11.59pm ET (Friday).
With a $15 donation, we are able to buy 30 aromatic plants for the garden.
With a $50 donation, we are able to purchase 5 fruit trees for the orchard.
Thank you.