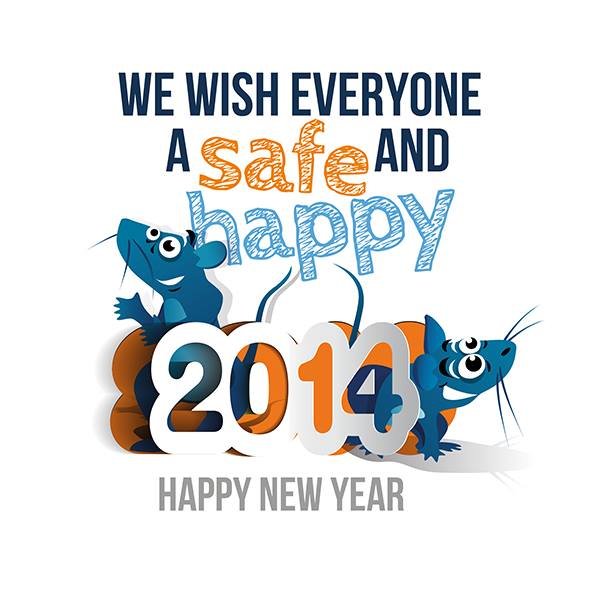 Dear APOPO Supporters,
As a donor to APOPO and GlobalGiving, we want to thank you for your support and wish you a very Happy New Year and all the best wishes in 2014!
A quick program update on APOPO's performance: the HeroRATs and their human colleagues continue to work hard everyday, clearing over 8 million square meters of land in Mozambique, destroying over 2,700 landmines, and detecting over 4,700 TB patients misdiagnosed by local hospitals in Tanzania and Mozambique.
We are going to Cambodia! In late November, APOPO signed an agreement with the Ministry of Foreign Affairs and International Cooperation of Cambodia to clear landmines in Cambodia, and the HeroRATs are going to be part of this!
APOPO and the HeroRATs are proud to have recently launched myapopo.org! Under the direct supervision of the HeroRATs, the APOPO humans have been working hard to improve the donor experience to be a lot more fun! At myapopo.org, donors can adopt a baby HeroRAT that they can name themselves. Then guide its growth, development, and choose whether it detects landmines or tuberculosis patients. The many benefits of adopting include: an adoption certificate, frequent updates on your personalized myapopo wall, fun and interesting stories, nice pictures, fun avatars and badges, social media sharing, and seeing your HeroRAT's impact after graduation.
As a current or former donor through GlobalGiving, you are entitled to the benefits on www.myapopo.org. If you wish be part of the fun experience, send an email to herorats@apopo.org.