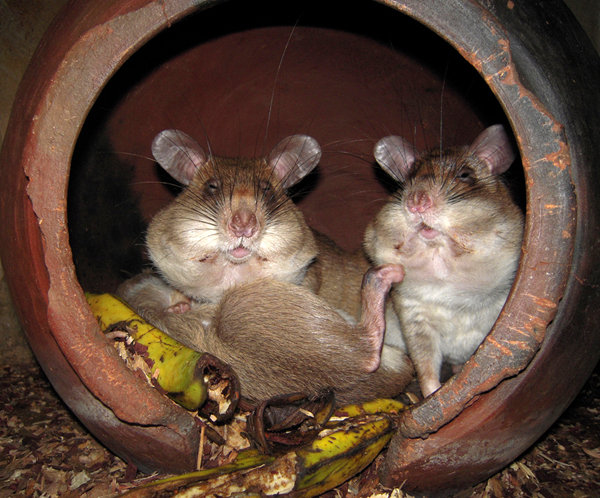 Greetings friends,
Since 2008, APOPO's HeroRATs have been a part of the GlobalGiving community. We've shared our triumphs, challenges, and achievements; we've celebrated Bonus Days, Father's Days, and the holidays. We've been truly honored to have your help along the way. And now, we're very excited to announce that our project, "HeroRATs: Sniffing Out Landmines and Tuberculosis" is only a sniff away from being fully funded!
Thanks to your generous support, our GlobalGiving project has raised $248,830. That's a lot of banana treats for the HeroRATs, and it wouldn't have been possible without you: our 4,671 loyal friends and fans. Because you believed in our cause and were moved to help our heroes, APOPO has grown. Together, we have ensured the release of millions of feet of mine-free land to communities in Mozambique, significantly increased new TB case findings in Tanzania, and extended the reach of our life-saving efforts in new regions.
While we're celebrating the completion of one project on GlobalGiving, we're also excited to present a brand-new project page for our supporters: "Train HeroRATs for Life-Saving Detection Missions".
A hero's work is never done, and this project is the new home for the same life-saving HeroRATs on GlobalGiving. We'd like to invite you to join us there for ongoing Project Reports on our work, as well as up-to-date information, fun photos, and new donation options that go towards supporting all aspects of HeroRAT-hood!
We hope you'll continue with us on our life-saving journey, as we "Train HeroRATs for Life-Saving Detection Missions!"
With gRATitude,
The HeroRAT Team
herorats@apopo.org
www.apopo.org
www.facebook.com/herorat
www.twitter.com/herorats
Links: