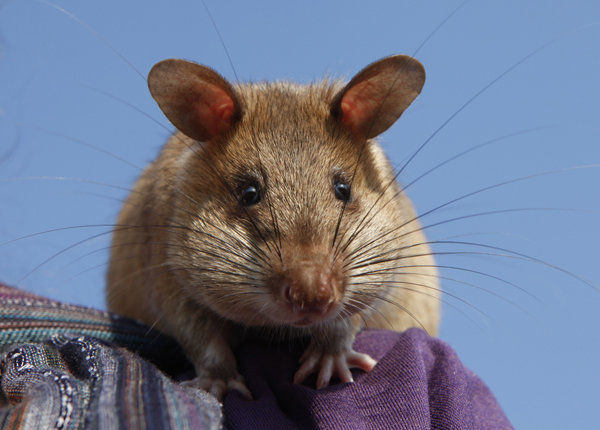 Welcome, friends of HeroRATs!
Since 2008, APOPO's HeroRATs have been honored to be a part of the GlobalGiving community. Now, we're excited to welcome you to our brand-new project page: "Train HeroRATs for Life-Saving Detection Missions"!
Already, the super-sensitive noses of our HeroRATs have helped to release millions of meters of mine-free land to communities in Mozambique, increase tuberculosis case findings in Tanzania, and further the reach of APOPO's life-saving efforts in new regions.
But while there are still global problems to sniff out, there are still HeroRATs to train! A hero's work is never done, and this page is the new home for our heroes on GlobalGiving. Here you'll find regular Project Reports on APOPO's work, up-to-date information, fun photos, and new contribution options that go directly towards supporting all aspects of HeroRAT-hood!
Feel free to also join to our mailing list, like us on Facebook, and follow us on Twitter for all the latest heroic happenings.
Thank you for your interest in our work. Together, we will train more HeroRATs for life-saving detection missions!
With gRATitude,
The HeroRAT Team
herorats@apopo.org
www.apopo.org
www.facebook.com/herorat
www.twitter.com/herorats
Links: