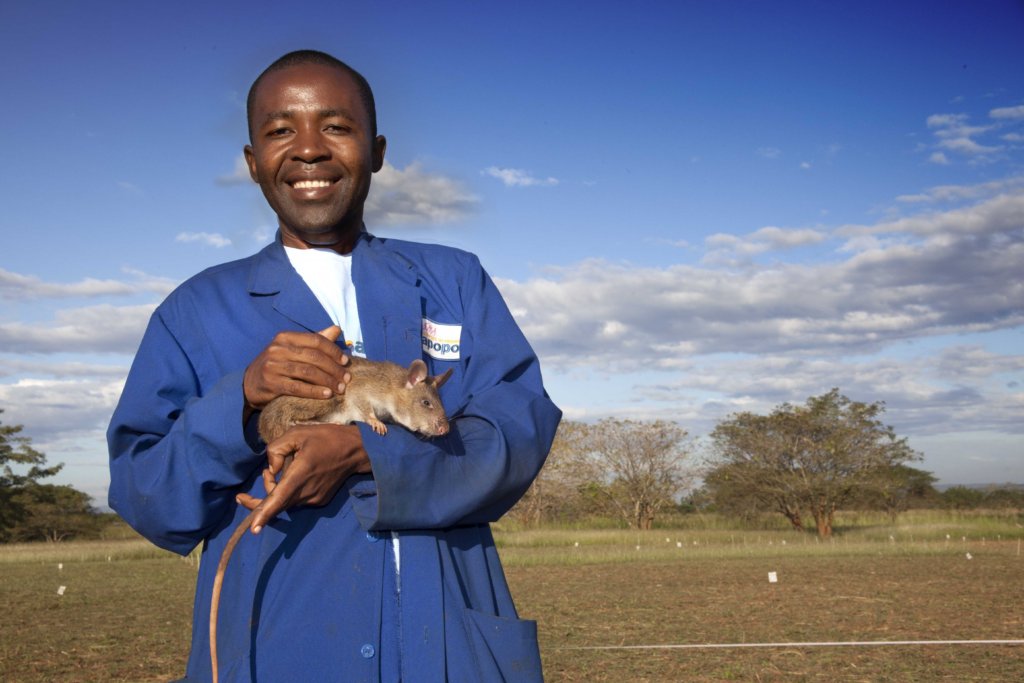 The HeroRATs in Cambodia have helped our partner CMAC complete clearance of a second minefield since they were deployed at the beginning of the year.
Location: Khnar Phtoul Village, Srae Nouy Commune, Siem Reap
Area: 95,522 m2 (approx. 9 soccer pitches)
Total time taken: 30 operational days
What was found?
6 landmines
3 unexploded mortar bombs
HeroRats Saving Lives
Eight families, totaling around 40 people, have lived next door to the landmines for the last 25 years and have been forced to sometime farm on unsafe land in order to feed themselves. They are already getting on with the serious business of growing rice crops on the newly safe land.
The whole village were overjoyed at being free from the dangers of mines The Village Chief wanted to share his appreciation:
"On the behalf of the village authority as well as all the families in our community, I would just like to say a very big thank you to the APOPO/CMAC teams and the donors that support them. I commend them all for their bravery. We are so grateful that they have returned our land to us completely free from landmines. It has been difficult for me to watch our community struggling to develop and living in constant fear. All of us are eager to get back to tilling the land and providing for our families."
Vorn Saveith, Village Chief, Khnar Phtoul village
Thank you HeroRATS!
13 Mine Detection Rats were deployed alongside CMAC demining teams. These HeroRATs are the 'landmine detectors' that significantly speed up landmine clearance because they are trained to detect only explosive scent which means they ignore the scrap metal that slows down metal detectors on their way to the landmines.
As ever our hats go off to the brave individuals carrying out this dangerous work.
HeroPUPS
Three new rat pups have been born via the APOPO breeding program, which is gearing up for imminent APOPO program expansion. There is a lot going on right now and because it takes around 9 months to fully train a HeroRAT, the breeding program is ramping up its activities to ensure that we are ready for future needs.
Last week three new pups were born to Avatar and her mate Gamble. A rat litter is generally between two and five pups that remain with their mother for 3-5 weeks before they begin their socialization process. This begins with a week of ever-increasing periods away from their mother, to play with Uncle Albert (our resident rat socializer). After this they are fully separated from their mother and spend another week of socialization with rat trainers, before their scent detection training formally begins. This initial socialization period gets them used to working with people and ensures that they are comfortable with being handled, and that the everyday smells and hubbub of the modern environment in which they will soon work will not interfere with their subsequent training.
A warm welcome to our newest Heroes!
Thank you for your support!
Kind regards,
The HeroRat Team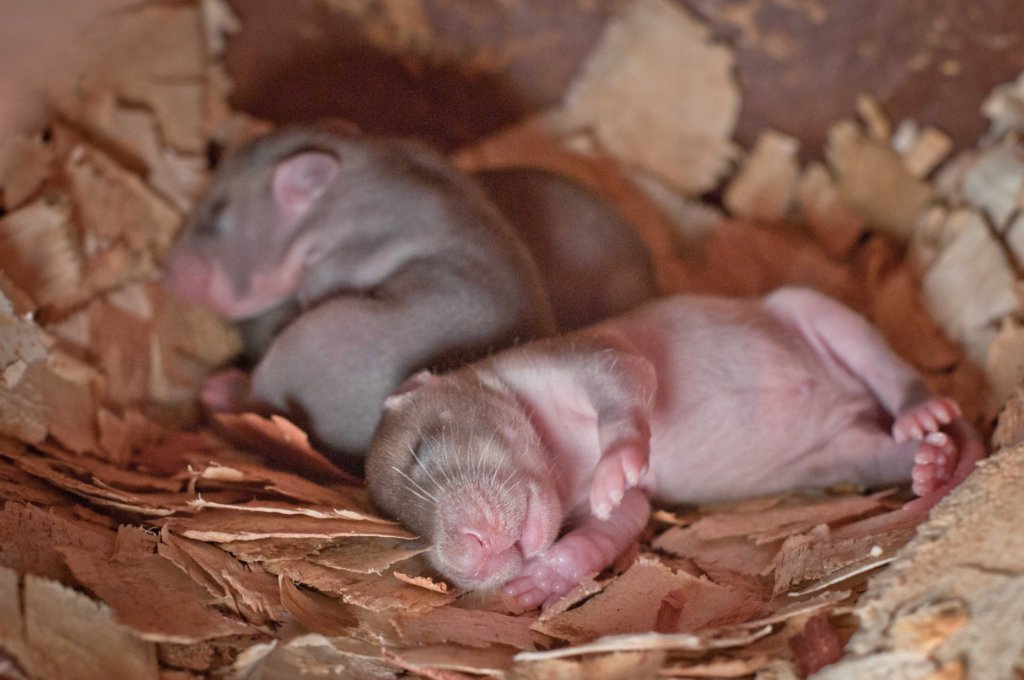 Links: