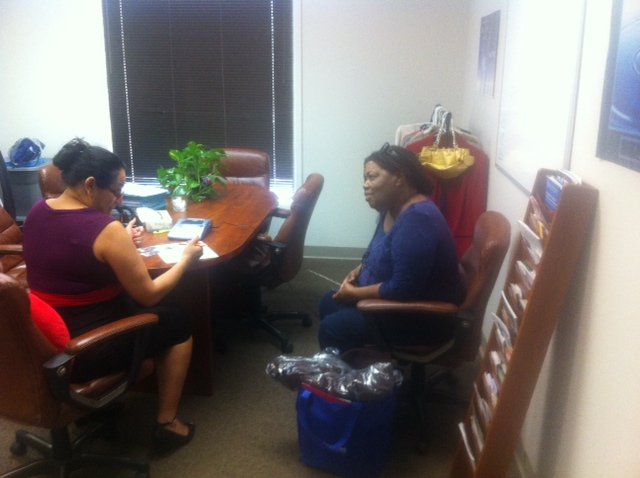 Dear Friends,
As we remember and reflect on the families and victims of September 11, it is important to also think about our American Heroes, those that were deployed to protect our freedom. Today many of our brave military men and women are still suffering the side effects of this sad day in the history of our nation.
A recent Congressional Research report, "U.S. Military Casualty Statistics: Operation New Dawn, Operation Iraqi Freedom, and Operation Enduring Freedom," provided data relating to the post September 11, conflicts, including the numbers of wounded. The report indicates that "Among service members deployed in these conflicts, 103,792 were diagnosed with post-traumatic stress disorder (PTSD) over the period 2002 to December 2012. Over that same period, 253,330 service members were diagnosed with a Traumatic Brain Injury (TBI) of some kind."
More than half of the 2.6 million Americans that were dispatched to fight the wars in Iraq and Afghanistan struggle with physical or mental health problems stemming from their service, feel disconnected from civilian life and believe the government is failing to meet the needs of this generation's veterans, according to a poll conducted by the Kaiser Family Foundation.
The results and the aftermath have left thousands of our heroes behind on an uncharted postwar landscape, fighting for benefits, struggling to land a job, wrestling with psychological demons unleashed by combat or coping with shattered families. The need for services is huge and navigating or understanding the systems is often a struggle by itself.
The Center Point Texas Veterans Program takes pride but also sees this work as an obligation as a Nonprofit Community Agency to help our Heroes and their Families with your support and other grants, We are making a difference in our American Heroes "One person at a time".
Thank you for support
SUCCESS STORY:
Desi R served in the US Army as a 75B10 (Personnel Admin Specialist) from 1997-2000. Desi was enrolled in Texas Center Point's (TCP) Homeless Veterans Reintegration Program (TCPs HVRP ) on January 30, 2015, as part of TCP's monthly orientation at The Salvation Army of Austin. Desi was utilizing their emergency shelter where he secured a daily cot and eventually moved into their Worker's Dorm program. At the time of enrollment, Desi completed his Individual Employment Plan with the Case Manager. Desi was provided resumè writing skills training, interviewing skills training, dress-for-success, and job search assistance. Desi attended one of TCP's Power Partner Job Club events with TVC in February. Staff assisted Desi with an application to Ross Dept. Store, and participated in two interviews. During this time, Desi also applied at the Austin Airport and obtained a position as an Airport Ramp Agent. Two weeks later, Desi was offered an associate position with Ross Department store which he accepted. By March 26, Desi moved out from Salvation Army's Worker's Dorm and moved into his own apartment. Desi was also provided supportive services such as clothing, food, toiletries, and transportation assistance with a weekly bus pass. On May 15, Desi was discharged from TCPs HVRP. Follow-up was conducted and Desi reported that he continues to be employed, has moved into another apartment, and has obtained his own vehicle.
LITTLE NEWS FROM THE FIELD:
An event hosted by Heroes Night Out (Hiring and Resource Event) occurred this week in which Texas Center Point (TCP) was invited as a Resource provider. A Veteran has contacted an organization by the name of TexVets who informed the Veteran about TCP and encouraged him to attend the Hiring and Resource Event. This veteran showed up at the event and met with one of the Case Managers who completed an intake for eligibility. Once we he was deemed qualified, we enrolled him that same day to provide him with an emergency rental assistance due to the fact that he received an eviction warning from his property management. Our TCP Program Manager advocated for the veteran and contacted the leasing agent informing her about our agency and the work we do for veterans. Eventually, the property manager decided to honor our financial assistance and agreed to accept our service to help out our combat veteran. With a collaboration from another agency, we are also assisting this veteran obtain a sustainable employment.
Links: