Project Report

| Oct 21, 2014
Making an Impact in the lives of those we serve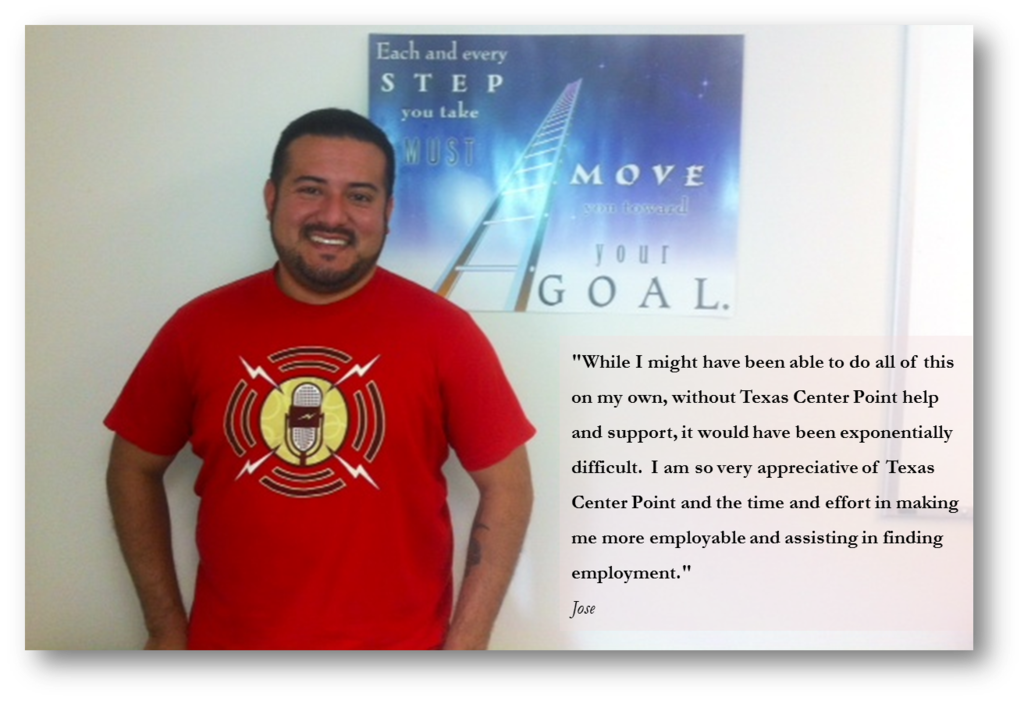 Dear Friends,
We want to thank you for your amazing support. Global Giving has been a tremendous platform for Center Point on this new era of social media and web fundraising. The work that we do at Center Point is unique, serious and special. We touch people lives and you are part of this effort. Whether they may be a veteran returning from deployment, a homeless woman veteran with children, a veteran who needs employment, or a veteran with a mental health issue, Center Point's services facilitate the process of reintegration by helping individuals reclaim self-worth and dignity. Equipped with new skills for living and working, and assisted with employment and housing, Center Point program participants return to their communities ready to assume responsibility for themselves and others.
Center Point's Global Giving project is focused on our Texas Veterans Program, and it is amazing to the see the work that our staff is doing in helping our veterans, but you should feel proud because your donations are essential in helping our participants succeed.
Our program serves underserved veterans in the surrounding area of Travis, Bell, Williamson and Bastrop counties. Most of the veterans live below the federal poverty line, unemployed and homeless.
Often the veterans we serve do not have clothing for job interviews, or clothing for day-to-day living. In addition, the majority of our women veterans lack or do not have adequate clothing. In one of our most recent activities we distributed 50 Walmart Gift Cards to assist on this critical issue, as well as providing vouchers to purchase food.
We have also assisted a good number of participants with rent deposits, and emergency rental assistance as homelessness is becoming a big issue among our veterans. The Department of Housing and Urban Development's most recent "point in time" count of homeless veterans found roughly 50,000 on a night in January when a spot survey was conducted. Of these, an estimated 10,000 of them are women.
For female veterans, homelessness is an especially dire predicament. They are more likely to be divorced and single parents, sharing this extreme hardship with the most vulnerable in our society — young children.
There is no place for our Heroes or their families on the streets using cardboard for a bed, taking shelter under scaffolding, now wearing rags in place of the uniform they once wore with pride. As a nation and individuals we have a responsibility to protect those who once protected us. Your donations combined with our work are making the difference preventing our veterans and their families from spiraling into the abyss. Thank you for being part of this joint effort!
Links: