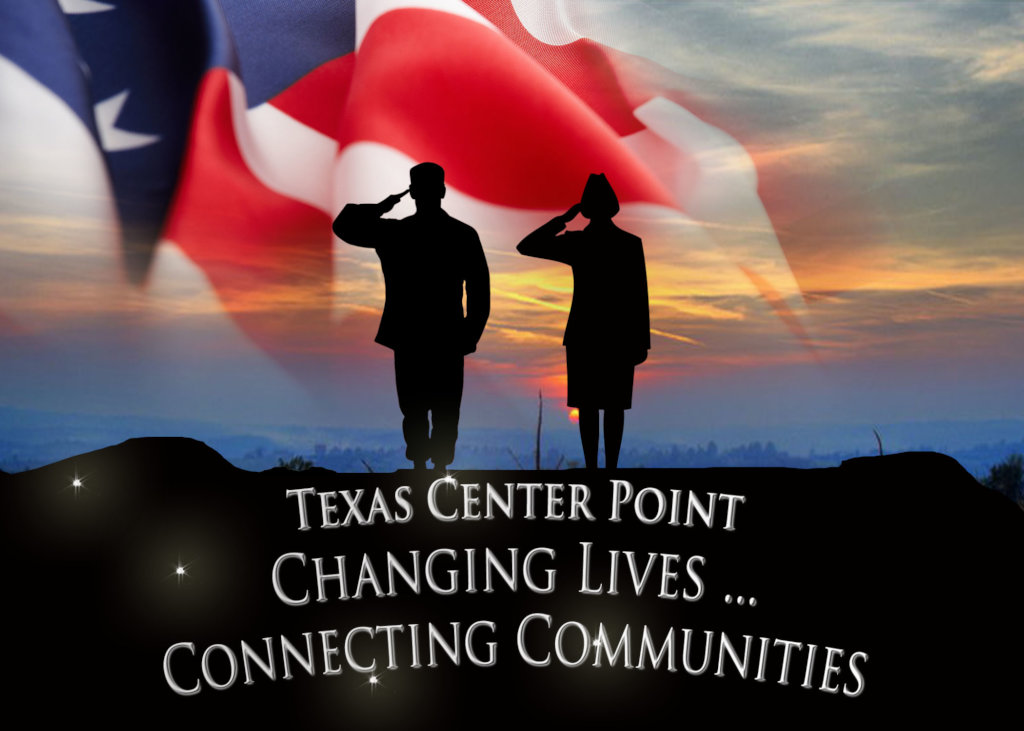 Dear Friends,

Let me start by saying, we want to thank you for your support. GlobalGiving Donors have been very beneficial for Center Point in this new era of social media and web fundraising. The work that we do at Center Point is unique and special, but also serious and important. We touch people lives, and you are part of this effort. Whether these veterans are recently returning from deployment, looking for new employment, or having issues with mental health or sometimes, even homeless with their children, Center Point is here to help. Our services facilitate the process of reintegration by helping both men and women veterans reclaim self-worth and dignity. Equipped with new skills for living and working, and assistance with employment and housing, Center Point program participants return to their communities ready to assume responsibility for themselves and others.

Center Point's GlobalGiving project is focused on our Texas Veterans Program. It is amazing to the watch the work that our staff is doing in helping our veterans. I am honored to say your donations have been and will continue to be essential in helping our Veterans succeed.

Although our program home base is in Austin, Texas, our services are extended to underserved veterans in the surrounding areas of Travis, Bell, Williamson, and Bastrop counties. Most of the veterans we serve live well below the federal poverty line and are unfortunately unemployed and/or homeless.

Often the veterans we serve do not have clothing for job interviews or clothing for the day-to-day living. Also, the majority of our women veterans lack or do not have adequate personal items to be able to present themselves for employment, clothing being a huge part of this need.

We have also assisted a good number of participants with rent deposits, and emergency rental assistance as homelessness is becoming a big issue among our veterans. At least four people received assistance every week! That is 16 more families a month that get to escape homelessness. This is a gift of more than just funds; it is a gift of hope. A hope that you have made possible for us to give week after week.

For female veterans, homelessness is an especially dire predicament. They are more likely to be without a partner and therefore single parents, sharing this extreme hardship with the most vulnerable in our society — young children.

There is no place for our Heroes or their families on the streets using cardboard for a bed, taking shelter under scaffolding, now wearing rags in place of the uniform they once wore with pride. As a nation and as individuals we have a responsibility to protect those who once protected us. Your donations combined with our work are making the difference preventing our veterans and their families from spiraling into the abyss.
Why do we do this work, because we care and we know you do too!
We want to share with you these FACTS about the Veterans we serve:
Veterans are people who served in the military (US Army, Navy, Marine Corps, Air Force, and Coast Guard) in times of war or peace.
In 2013 there were 38,140 veterans who served through all the World War II, the Korean War, and Vietnam War eras. You too can help a veteran share their experience in service which helps to combat feelings of isolation. Please Sign up for Soldier Statements.
In the United States, Veterans Day is celebrated on November 11 every year, the same day that World War I hostilities formally ended (at the 11th hour of the 11th day of the 11th month).
Veterans Day, which pays tribute to all veterans, living or dead, differs from Memorial Day during which we pay tribute to those who lost their lives in combat.
There are currently over 2 million female veterans in the United States.
Three states are home to more than a million veterans: California (1.8 million), Florida (1.5 million), and Texas (1.7 million).
The unemployment rate of post-9/11 veterans (aka "Gulf War-era II veterans") is 6.2%.
Nearly 10 million veterans are age 65 or older.
Veterans make up 12% of the adult homeless population.
70% of homeless veterans suffer from substance abuse, while 50% experience mental health issues such as post-traumatic stress disorder (PTSD), which make it harder to maintain healthy relationships and hold down a job.
Many homeless veterans end up living on the streets for 8 or 9 times the length of their deployments.
Thank you for your support, and we hope you continue partnering with us on this great cause!
Links:
Attachments: