Project Report

| Aug 22, 2023
Your Latest HeroDOG Update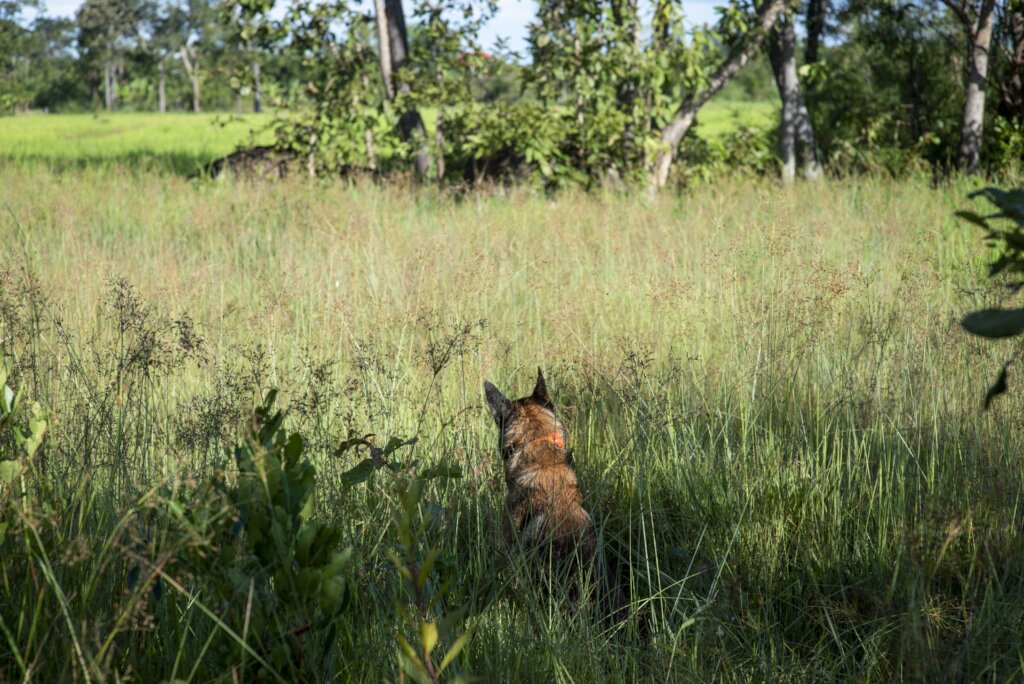 The last quarter has been an impressive and busy three months for our HeroDOGs and demining teams around the world. Thank you so much for your continued support during this time.
South Sudan 2023 has been a year of increased turbulence, with escalating conflict, public health challenges, and poor infrastructure, which have all contributed to the nation's instability, made worse by the ever-present dangers of buried weapons contaminating all 10 states. Several desperately needed farmland areas are still not cleared for safe use and agricultural development.

During this time, it is critical that humanitarian aid of food and medical supplies reach those most in need. Our HeroDOG teams in South Sudan have spent these past months working to help check and clear roadways that make accessing this aid possible. In times of conflict, these major roadways and routes were heavily mined to prevent military forces advancing, while also trapping innocent civilians. Because of your contribution, help will get to where it is most needed.
Meanwhile in Cambodia, as part of our many tasks there, one of our HeroDOG teams has been diligently working on making the Koh Ker temple area safe for the local inhabitants and future visitors to this historically significant site. The Koh Ker temple area is on the Cambodian Government's list for consideration in the prestigious UNESCO World Heritage Site List, underscoring its cultural importance.

The dense forest surrounding the area contains 169 archaeological remains, including 76 temples, and various civil structures. The team is actively engaged in the long-term plan of establishing safe natural pathways between these attractions so that visitors can explore the forest without any hazards. This opens up new opportunities for local Cambodians and will offer them a new potential income from tourists.
Coming Up!
As you know, we have also expanded our programs thanks to your support, and are awaiting final governmental sign-off to begin working in the Casamance region of Senegal. Our HeroDOGs and demining teams are accredited and ready to go, so we look forward to updating you on our progress next time!
We are also setting up a brand new program in Ukraine, which due to the climate, will use our HeroDOGs solely. Currently, we are concentrating on bringing an all-female team to Cambodia to train them in the winter months and then returning them fully trained with the HeroDOGs to start land clearance next spring. Again, the expansion of our programs is only made possible with your support and we look forward to the next update on this project.
Thanks again, for your incredible contribution. If you have any questions, do not hesitate to reach out and ask. You can email me directly at emma.mortiboy@apopo.org.
Best wishes,