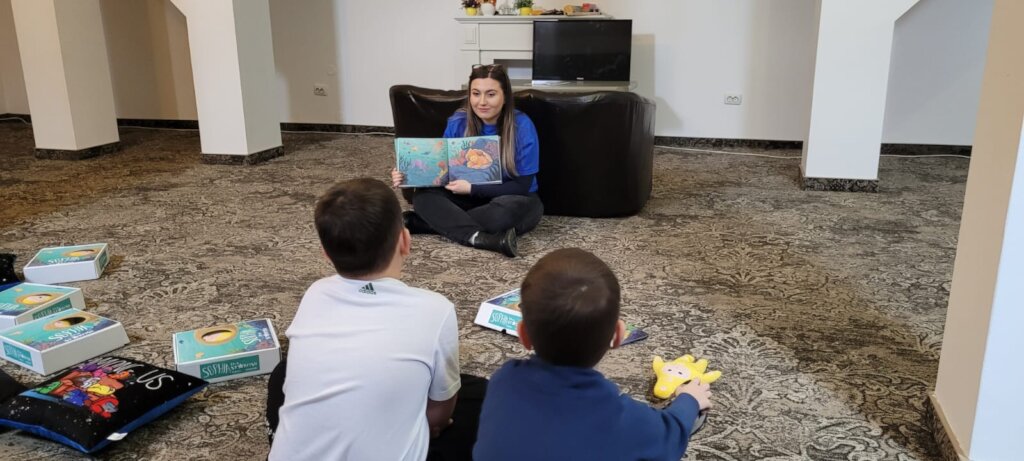 Te Aud Romania (TAR) has rather quickly turned into a support organisation for Ukrainian refugees and we want to thank everyone that decided to join us on this journey.
Our charity has its main offices 70 kms from one of the borders and we are committed to create a response fund and provide ongoing support to facilitate their stay in the region for as long as necessary.
The past week has probably been one of the hardest weeks we have experienced in a long time. A time of incredible stress, constant dynamic and change and above all, a time of support.
This is a short update on our activity on the ground for the past week:
We are in constant and direct contact with more than 10 refugee centres and supply them with needs that are identified on an ongoing basis. The majority of these refugee centres are either private businesses (small hotels and/or guesthouses) that have put up their accommodation units up for free for the refugees and need constant support with food, medical and hygiene supplies.
We are part of the national coordination group that supports all Ukrainian refugees across the country, working closely with authorities and other NGOs involved in the process. We work together to connect and find solutions for the large number of issues that arise on a daily basis, with regards to the matter of the Ukrainian refugees.
We provide practical solutions and support to other charities, as well as connecting international supporters and companies with people on the ground, to facilitate better communication and support.
We are a support network for refugees and provide support to enquiries we get on a point by point basis. For example: we get enquiries from refugees to support with hosting and we connect them with other NGOs/ accommodation providers across the country, if the enquiry is not related to our area. If related to our area – we match them with an accommodation centre.
We have already started to integrate refugee mothers with children and had our first English reading activity for refugee children.
Alongside our UK partners from School in a Bag we will receive 600 fully equipped schoolbags in the coming two weeks to distribute to refugee children that intend to stay in Romania for indefinite periods of time.
LifeStraw pledged the shipping of 10 LifeStraw Community Purifiers and close to 1000 filter water bottles. Together we want to ensure that all refugees have access to safe water whether on the move or in a camp.
We have been in constant touch with Dr. Johannes Muller from Germany, representing Arbeitskreis Nord-Ost, who aims to deploy a truck of medical supplies (the biggest received in the area so far) so we can forward to our partner organisation that sends weekly humanitarian aid to Chernivtsi.
Our partners from Gooderaare putting together virtual cards and messages of support in both Ukrainian and English for refugees, to show them our constant support.
We work closely with local authorities to open up one more refugee centre in the area that can host 60 people and support them as well with their ongoing needs.
There is still a lot more to be done. Besides all of the above mentions, there is a constant need of hygiene products and baby products. We are on the look out for partners to put together personal care kits for women refugees and for their children, whether on the move or asylum seekers in Romania. These people need them now more than ever. One cannot even imagine what they are going through.
We aim to keep you posted as much as we can, whilst at the same time we want to protect the exposure of the refugees, considering the dramatic situation they are facing.
Amidst everything that is going on at the moment, we continue to run our programs as usual and take care of the ones within our regional community as well.
On the 5th March, the first rugby tag tournament from our Mini Rugby for all program took place in the village of Berchisesti, Suceava. With the support of the Romanian Rugby Federation and the county division for sport and youth, we have gathered together almost 100 children, aged 6 – 10, from 6 rural schools in Suceava county for a very fun and engaging indoor sport day. The event was facilitated by the School in Berchisesti and support from local sports teachers.
At the same time, the first week of March brought with itself group counselling activities for the rural schools in Dolhestii Mari and Dolhestii Mici, Suceava county. Children aged 6 to 16 years old have learned about bullying and its negative effects, as well as ways to nurture and develop a high self esteem from a young age.
THANK YOU FOR YOUR SUPPORT!