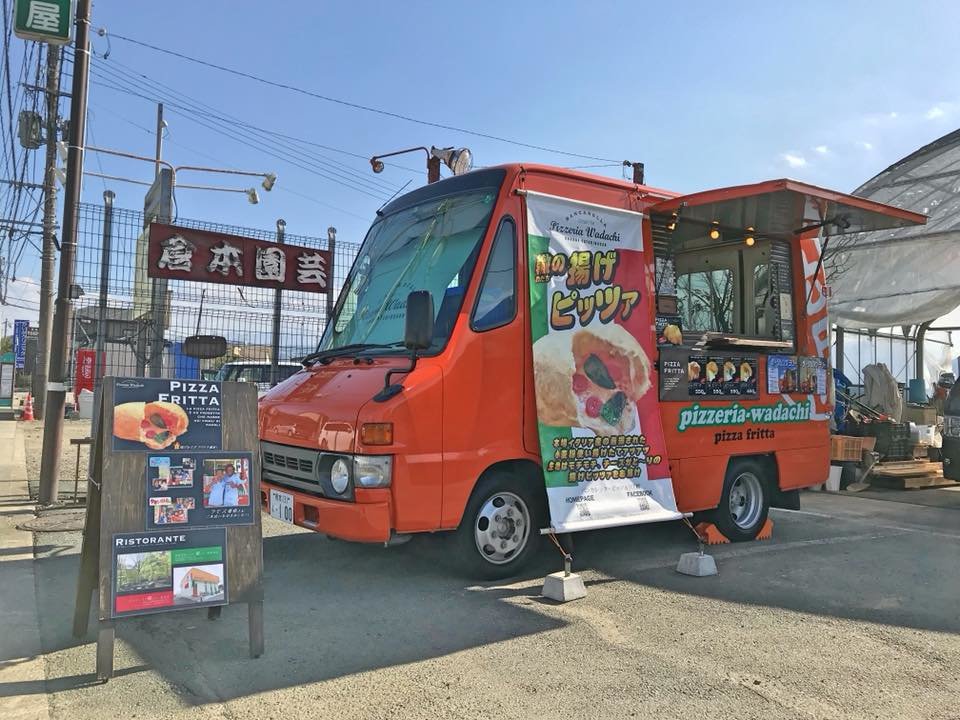 More than one year has passed since the Kumamoto Earthquake, and people in Mashiki-cho, the worst hit area of the earthquake, came out of the phases of emergency responses and initial rebuilding. Now, rebuilding is providing some future prospect of the area and is relieving people. However, economic activities of residents have not yet been redeveloped, forcing people to leave the Mashiki-cho to Kumamoto City or to some vicinity areas where employment is available. The Mashiki-cho Community is facing many serious problems, because the crucial shift from the initial rebuilding stage into full redevelopment is not well taking place. People in the community are not fully addressing vital issues to rebuild their community. The biggest cause of these problems is the population decline, because residents are moving out of Mashiki-cho, stalling diverse community activities. Having less number of people taking leadership is increasingly discouraging people to remain in the community. People are losing their community identity, and are becoming hesitant to take serious leadership. The Ippan Shadan Hojin DSIA is doing an inadequate work to generate changes in the post-redevelopment phase. Now, we need to restart a new phase of our struggles to rebuild the Mashiki-cho redevelopment.
After the East Japan Earthquake, DSIA helped Kamaishi Platform (KP) to develop the Kamaishi Kitchen Car Project and rebuilt Kamaishi Community, believing that the redevelopment of an area requires first the rebuilding of a sense of community to make any projects to be effective. Without community identity, economic rebuilding will not have its coordinated effects, making people less happy to have stayed in the community. Because of KP's success in developing the Kamaishi Kitchen Car Project and rebuilding the Kamaishi Community, the project was designated as the most effective rebuilding example in 2012 by the 's Ministry of Economy, Trade and Industry. Though it is taking a long time, the Kamaishi Community is now enjoying their redeveloped life.
Given KP's experiences in the disaster situations and success in community rebuilding, KP decided to help the Mashiki-cho Community by donating kitchen cars and organizing people willing to engage in kitchen car activities. Hence, KP again requested a support from DSIA, which decided to continue helping KP to build the Kumamoto Kitchen Car Team (KuKCT). Key members are young entrepreneurs in Mashiki-cho, who cherishes to make Mashiki-cho prosperous as entrepreneurs in the community. These entrepreneurs even took an initiative to establish a community redevelopment organization, called "Revival Mashiki (RM)." However, coming to the second year of their efforts to rebuild Mashiki-cho Community, they are finding themselves not generating adequate community movements. They requested KP to advise on a new phase of KuKCT's activities under the name of RM organization to advance their movements to a higher level to be more effective in developing Mashiki-cho Community. After consulting with KP, young entrepreneurs of RM developed the following project to further advance their activities to the second stage.
Now, it is the turn for DSIA to respond to their urgent need of people trying to rebuild Mashiki-cho Community.
Their planned activities are twofold: One is (A) to reopen "Mashiki Wai Wai Square" and the other is (B) to revive a traditional bon festival to regenerate community identity. The details are as follows:
(A)To Reopen "Mashiki Wai Wai Square" to Offer Local People to Sell and Buy Local Products: With the financial help of GlobalGiving, KuKCT organized three Mashiki Wai Wai Square in cooperation with local shops and local associations from August 2016 to August 2017, which successfully provided a place where local people come together in a market with some festival-type activities. Their activities were well appreciated. Now, given the second stage, KuKCT under the name of RM (KuKCT/RM) felt needs to continue with this activity to further rebuild a sense of community, especially because the slow redevelopment process is generating the declining of the local population. Young people especially started moving out of temporary housing in Mashiki-cho to look for employment and decent living conditions in other areas. KuKCT/RM are now feeling needs for developing stronger movements to retain these departing people in Mashiki-cho. This issue is also a quite critical issue, since young entrepreneurs' business is very much dependent on the prosperity of Mashiki-cho Community. Hence, KuKCT/RM's plan is to reopen "Mashiki Wai Wai Square" every month for nine months, organizing small-sized Square six times attracting about 300 local people and three times of large-sized Square with big events attracting about 1,000 people in-between these markets. This will be important activities presently, since almost all temporary commercial locations to accommodate disaster-stricken retail shops have been already closed, forcing disaster-stricken local retailors finding it necessary to move out of Mashiki-cho. This "Mashiki Wai Wai Square" will generate important opportunities for local people to meet and intermingle together. Actually, they have already organized "Mashiki Wai Wai Square" at Kuramoto Flower Shop, which leads the RM entrepreneurs (Picture 1).
(B)To Search for Opportunities to Strengthen a Sense of Community by Redeveloped a Traditional Festival: In August 2017, KuKCT members visited Kamaishi City under GlobalGiving funding and thanked the Kamaishi Mayor for his support to Mashiki-cho during the Kamaishi Yosakoi Festival. There, they found that a traditional festival is highly effective to bring community people together and generate a strong community identity. Since their return to Mashiki-cho in August, they have been discussing if they could revive a traditional festival. In the town, Yasunaga Shrine established in 1602 has been organizing a summer festival every year attracting a large number of local people and children. However, they stopped operating the festival since the disaster. It has been a very attractive event organized in Mashiki-cho, and allows to bring young and old people together without any hesitation. KuKCT/RM thought of taking an initiative to revive the summer festival to bring a stronger sense of local community. To take such an initiative, it is highly important to understand the needs and willingness of people to participate in the festival. Hence, KuKCT/RM also expressed their carefulness that they will not proceed with this program unless they obtain supports from the local community. Hence, they would like to make an initial movement to see if the summer festival can be revived. Now, they are already discussing how they can revive the festival with the Head of Yasunaga Shrine (Picture 2).
In this new stage of redevelopment in the second year, young entrepreneurs with the help of Kamaishi people are really in need of your support to bring back what Mashiki-cho Community used to be. They are very eager to work for their community people, only thing not adequately coming is funding. The DSIA sincerely wish to have your support to these activities which young Masihiki-cho entrepreneurs are organizing. They are the key members of rebuilding the future of the community. Thank you very much for your attention.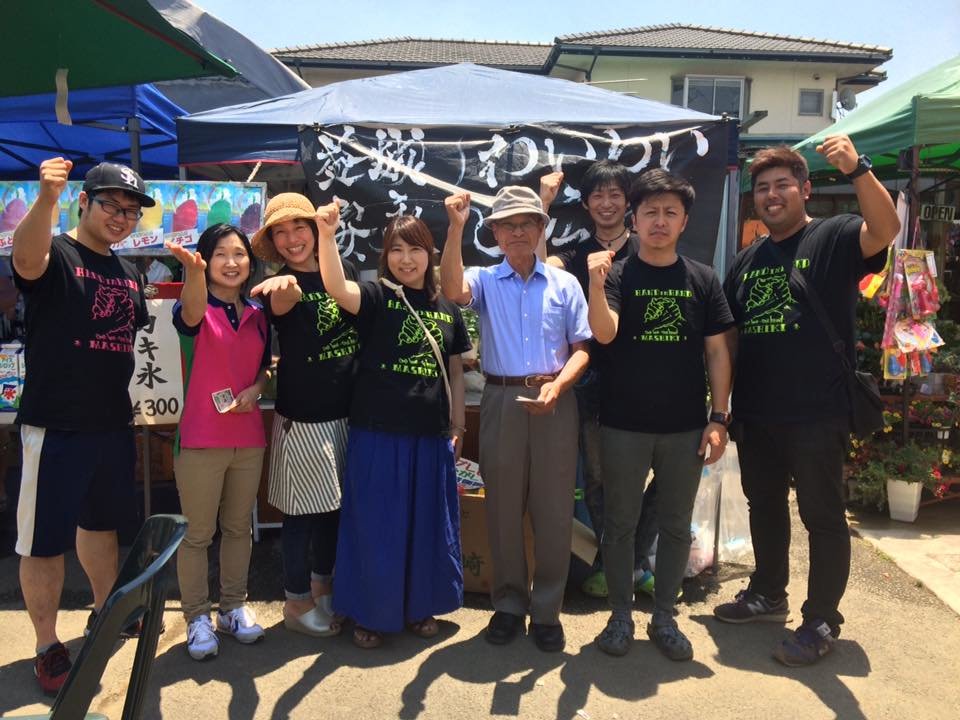 Links: