In August 8, 2016, the Kamaishi Kitchen Car team was in Mashikicho, Kumamoto Prefecture, to discuss about the future support plan to the Kumamoto Kitchen Car team, since people in emergency shelters are moving into temporary houses. As of this date, 641 people are still in 10 Mashikicho shelters, 130 people in 4 Minami-Aso Village ones, and 53 people in Nishihara Village ones. They will be moving to one location during October and then to temporary houses by the end of this year. Given this situational changes, the project will soon shift its strategy from providing food at emergency shelters to more extensive collaboration with diverse NGOs and local Social Welfare Councils (Shakai Fukushi Kyogikai) to serve food at temporary houses, build communities for disaster-stricken people, and continue to offer psychological cares. The Kamaishi team tries to support these shifts, especially because they learned that this shifts is extremely important in a difficult way.
To plan this shift, the Kamaishi team discussed with the Kumamoto team and diverse local actors, such as Mashiki City Government officials, local companies providing food ingredients, NGOs, and local Social Welfare Councils. Especially, the Kamaishi team explained how important it is to build a place where people can come and talk to each other, and that this can be achieved much better and smoothly through eating food together, which is called "food communication." A community building at a disaster location is very important to keep healthy psychological conditions of disaster-stricken people. And as the Kamaishi team experienced, this community building can be done effectively by several kitchen cars establishing a place where they serve periodically. This community building in an emergency situation is what the Ippan Shadan Hojin DSIA has been supporting in Kamaishi, Isatomae in Minami-Sanrikucho, and Rikuzen Takata partly with GlobalGiving supports. And now, the Kamaishi team is now trying to support this community building in Kumamoto through food communication.
One disaster-stricken former restaurant owner plans to start operating his kitchen car from October, while the Kumamoto team has two kitchen cars donated by the Kamaishi team. It seems that those who developed a temporary food village, called "Yataimura" which is shown by pictures, may not be able to operate the place for a long time due to several problems they are facing. They may be willing to shift to kitchen car operations or join the new efforts of community building supported by the Kamaishi team.
Here is what the Kamaishi team has discussed with diverse local partners.
The Kamaishi team will support local efforts to rebuild local people's living, especially by hoping to prevent local people leaving from villages where population decline has been a serious problem. What the team promised to do is to contribute to building a community of food communication and providing psychological care to children and local people through food. These activities cover 1,317 people in Nishihara Village and 5,366 people in Mashikicho.
The team will support to rebuild the function of local economy by offering local shops and restaurants to conduct their business at places where people will get together. It will support and advise kitchen car operators, ventures, and starting ventures established by young people. Presently, the team is already advising five companies and shops, involved in (1) soy sauce manufacturing and sales, (2) confectionary manufacturing and sales, (3) shaved ice sales, (4) Japanese-style bar, and (5) restaurant and lunch-box catering businesses.
The Kamaishi team could not visit Mashikicho in October due to the shortage of fund. But being grateful to a grant offered by GlobalGiving, it can start making more support to local people and make periodical visits to Mashikicho. The team was extremely thankful to those who made the team's important support to disaster-stricken people in the Kumamoto Earthquake Disaster.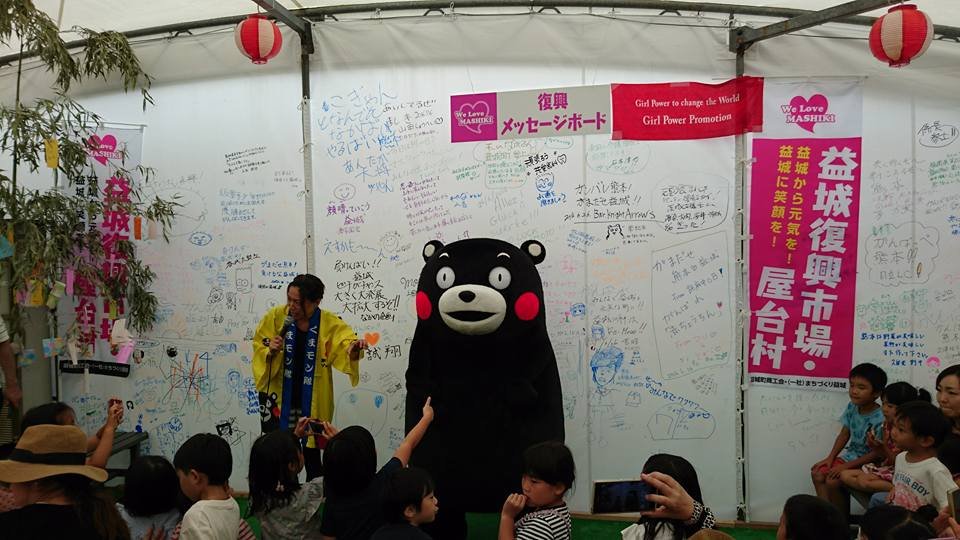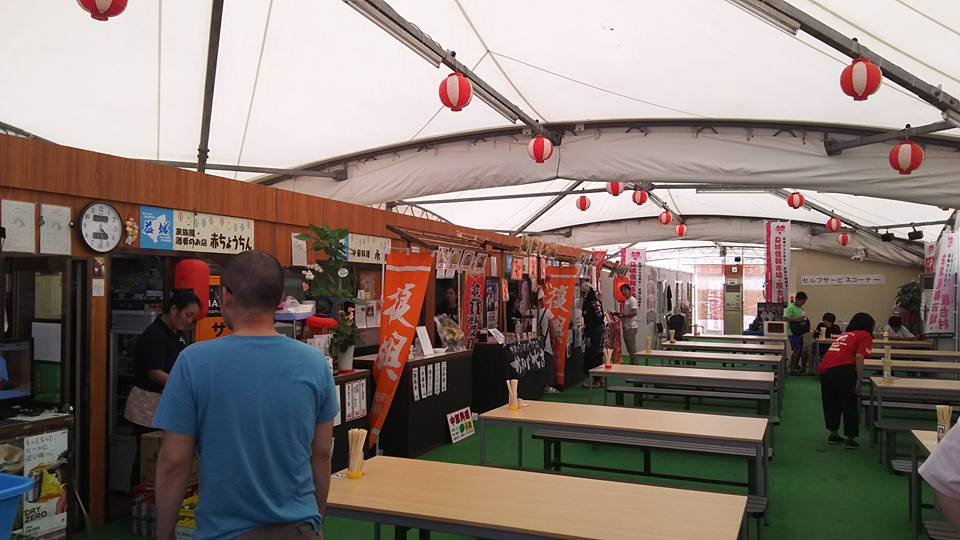 Links: