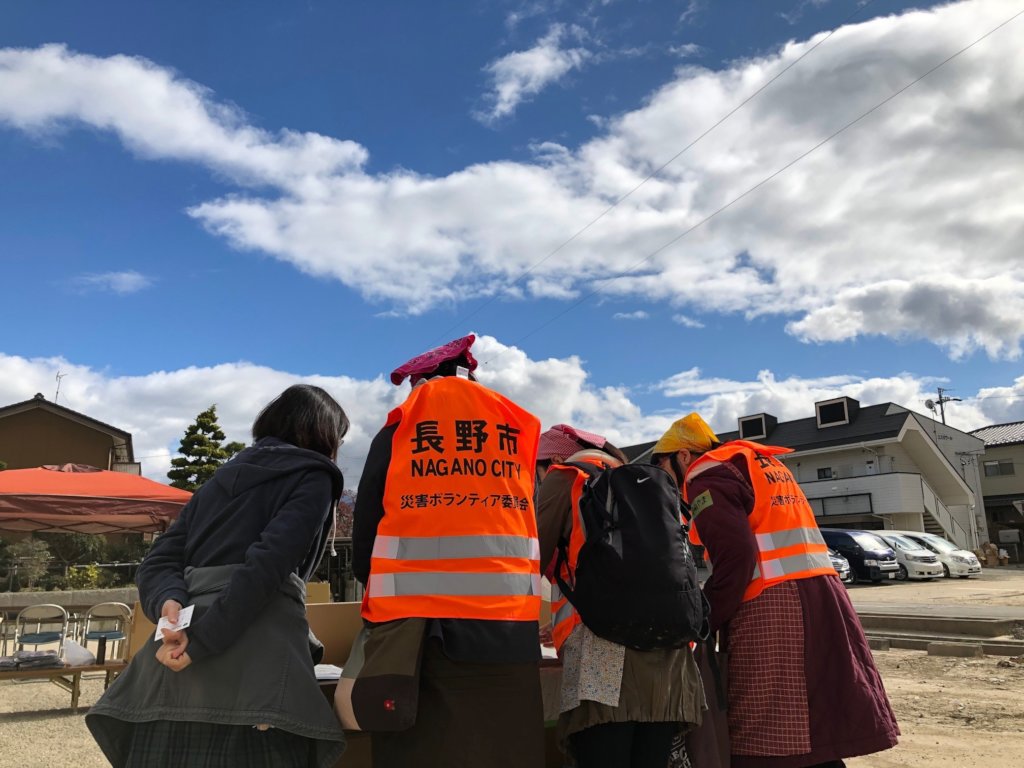 Typhoon Hagibis that hit the eastern part of Japan in October last year has caused enormous damages across the country. The number of municipalities affected was the largest in Japanese history—390 municipalities in 14 prefectures—exceeding the Great East Japan Earthquake in 2011. Because of the size of affected areas, supporters ended up being scattered across different places, causing extreme difficulty in delivering appropriate support.
Japan NPO Center (JNPOC) dispatched an advance team to Nagano and Tochigi prefectures, which were considered particularly devastated among affected areas, to examine the status of damages and existing support. We decided to focus our support on Nagano prefecture through assisting the Nagano NPO Center.
The total estimated damage in Nagano prefecture was enormous: 144.9 billion yen (approx. 1.32 billion US dollars) with the number of houses damaged at about 9,200. However, there were few nonprofits that had had prior victim support experience. Public and private sectors worked together to promptly deliver necessary support and to reduce the occurrence of anything slipping through the cracks. For this purpose, Nagano NPO Center played a central role in holding coordination meetings for disaster response organizations. So far, more than 20 meetings were held with regular attendance of about 50 people.
JNPOC has sent two experienced staff for a total of 5 days to support the operation of the coordination meetings, and provided know-how such as how to leverage the meeting participants' power and to anticipate what is to come in future support provision as well as fundraising tips. Local nonprofits worked together, and from these meetings, they launched an immediate agricultural reviving project as well as in-home evacuees' support, neither of which can be done by government alone.
The donations to "Helping affected nonprofits & recovery activities" project was spent to cover the JNPOC staff's transportation costs to Nagano. We thank you for all your support.
We believe our skills and expertise as well as our network of NPO support centers across Japan will be utilized in other places in the future. Disaster relief activities for Typhoon Hagibis still continue, and JNPOC as an infrastructure organization intends to provide any support when needed.