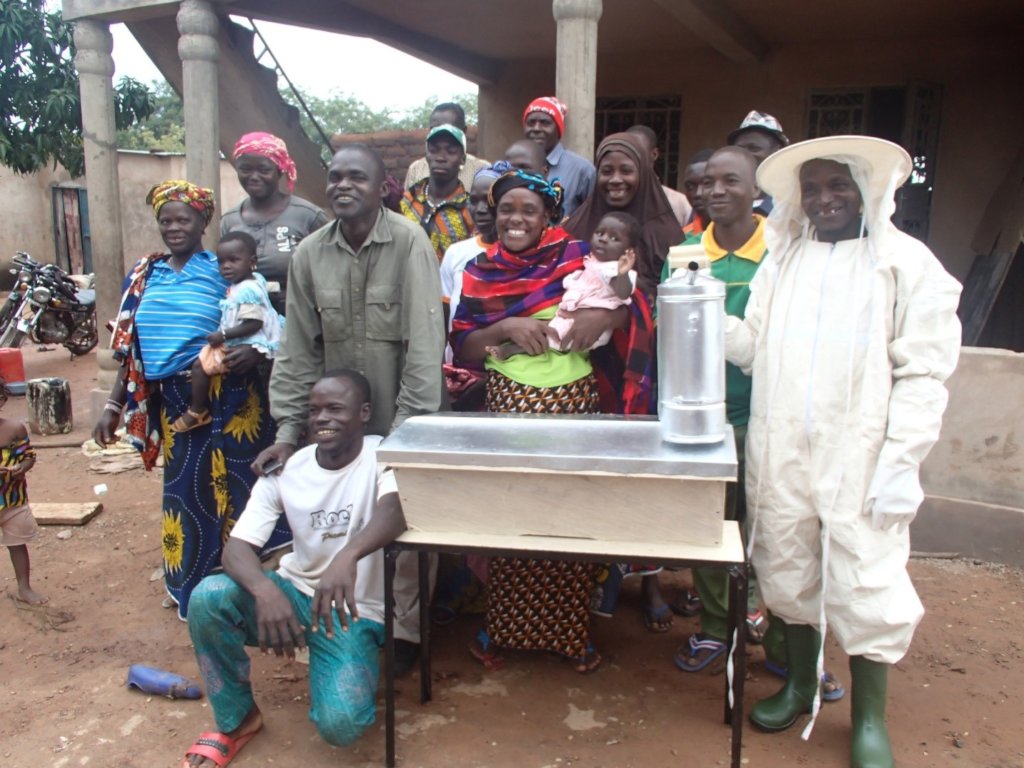 Since June it is the rainy season. This means little activity with the hives. Bees are not going out so much since there are very few flowers at this time. They are living out the honey they have produced after the main harvest in April.
With the funds gathered via GlobalGiving an another generous donor, we are able to provide beekeeping equipment to an additional 50 people. From those 40 are women and 10 are men.
As for the 130 other people who have already hives, the first step is the training in the villages. This training is for 2 days (one day theoretical and one day practice). The training will be completed end of September. By this time, all the 250 new hives will be installed.
This training is very important to make sure that the new beekeepers can perform the harvest, but also that they have a proper harvest.
Comment of a woman of the village of Sipigui, Ouédraogo Haoua: "here we are used to hearing that beekeeping is not an activity for women because it is considered dangerous. This training and the new apicultural techniques learned, show us that women can practice it safely because there are methods and proper equipment".
The next step will be the check of the swarming of the hives, then to wait until April for the first harvest.
One apiary of 5 hives can bring up to 70 US$ per year for a woman. This is a very much welcome additional income helping the women to take care of their family.
There are still many women to be helped.
Help us invest in the future of the rural women in Burkina Faso with a new donation and / or by communication this project to friends and family.