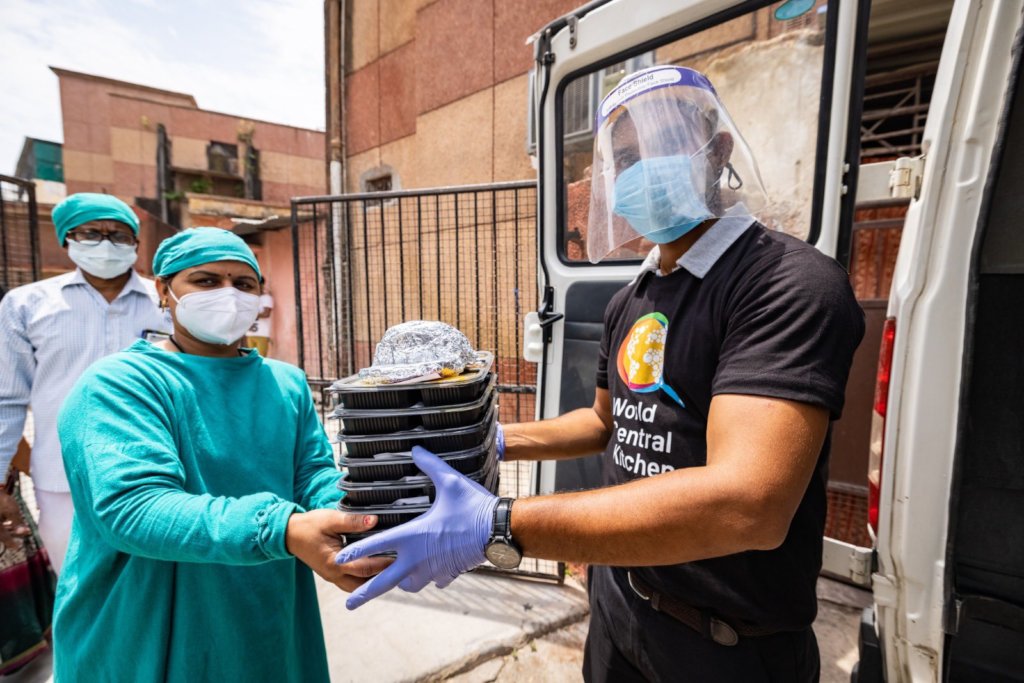 In April and May, India suffered a tragic and devastating surge of COVID-19 cases and deaths. The number of daily cases surpassed 300,000 for two consecutive weeks, which pushed India's healthcare system to a breaking point. Government-run hospitals were under-resourced, lacking basic necessities including beds, medical oxygen, and PPE. Hospitals were filled to capacity and could not accept any more patients who needed medical attention.
During this dire period, frontline medical workers worked around the clock in some of the most challenging scenarios that they have ever experienced. At the same time, many did not know where their next meal would come from as they had no time to prepare their own meals. Also, government-mandated lockdowns made it incredibly challenging for healthcare workers to access markets or restaurants for food when they finished their long shifts. World Central Kitchen (WCK) launched #ChefsForIndia to provide nourishing meals to courageous frontline staff working in overrun hospitals across India.
WCK launched our activation on May 2 and supported two hospitals in Mumbai by serving 700 meals for the day-shift staff and 700 meals for the night-shift staff. We joined forces with Chef Kapoor, a well-respected and esteemed figure who was praised for his efforts to feed communities and healthcare workers during 2020 as the pandemic first struck India. With Chef Kapoor, we quickly expanded our activation, prioritizing other hard-hit cities such as Ahmedabad, Bengaluru, Hyderabad, Kolkata, and New Delhi. In early June, the largest spike of infections had passed in the larger cities, and smaller cities and towns were seeing an increase in COVID-19 cases. WCK shifted our focus to these more rural areas.
At the height of our activation in early June, WCK was serving 30,000-40,000 meals per day to nurses, doctors, other medical professionals, and different hospital departments such as security, technicians, and cleaning. The entire hospital staff played critical roles — either by directly taking care of the sick or by cleaning hallways and rooms to protect others — and WCK used the power of food to provide them with sustenance, comfort, and hope during this crisis. In Delhi, we met Rinki, a nurse at Deen Dayal Upadhyay Hospital. She received a freshly prepared meal from WCK and told us, "I want to thank you from the bottom of my heart for taking up this initiative. I used to wake up very early to cook and pack a lunch… Now that pressure is off my shoulders—I know good quality food will be provided to me." It was our honor to serve Rinki, pictured.
We partnered with Indian Hotels Company's airline catering brand, TajSATS, which has airplane catering kitchens in many large cities, and Taj Hotels to utilize local hotel kitchens in smaller cities and towns across India. WCK leveraged these partnerships to operate out of large kitchens capable of producing thousands of meals each day. Our partnership with TajSATS and Taj Hotels helped WCK scale up quickly and adapt to the shifting needs as the dangerous Delta variant spiked in different areas of India.
In mid-June and into July, the surge of COVID-19 infections subsided in part due to the government ordered lockdown and more people getting vaccinated. WCK began to wind down our COVID-19 response in India. In nearly three months, WCK served more than 1.25 million meals in 15 cities spanning 11 states in India. Working with 13 kitchen partners, we distributed meals to 36 locations including hospitals and quarantine centers.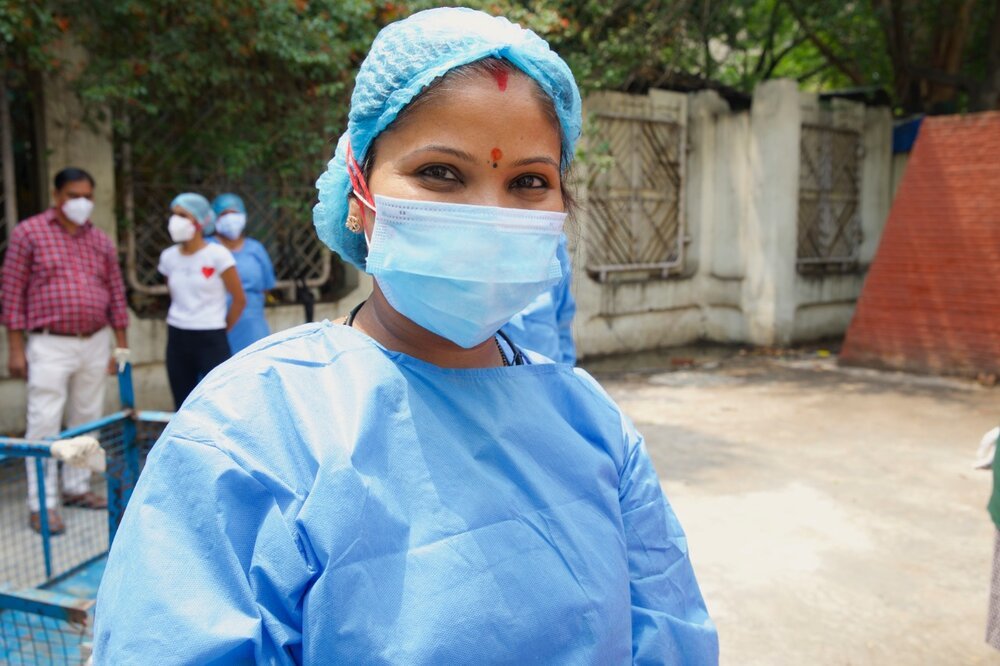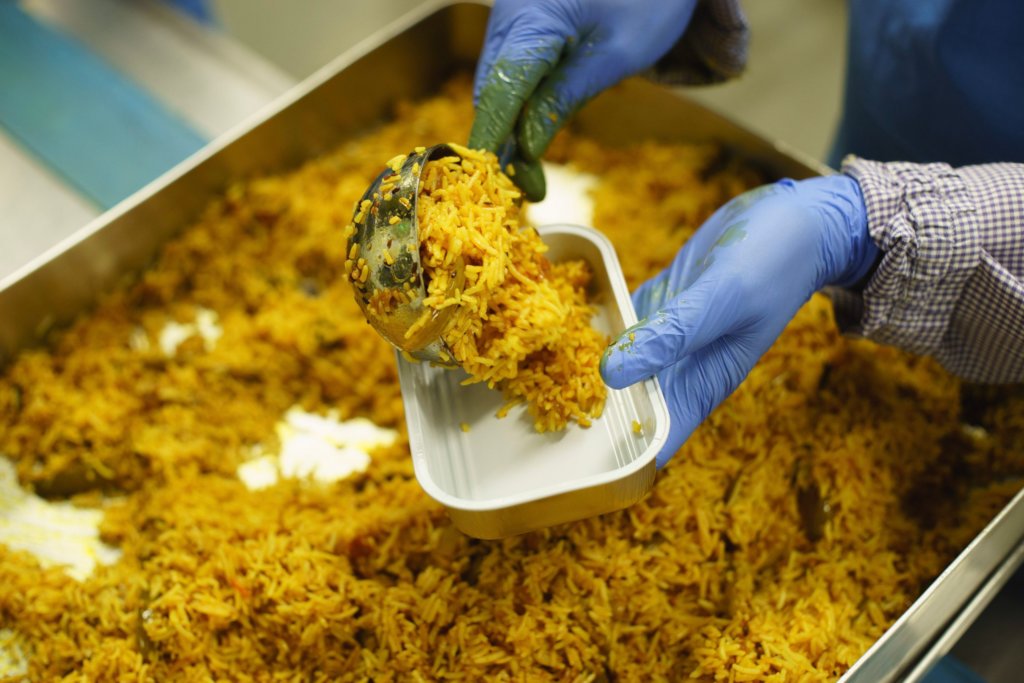 Links: