Project Report

| Sep 3, 2023
Strays in need of assistance!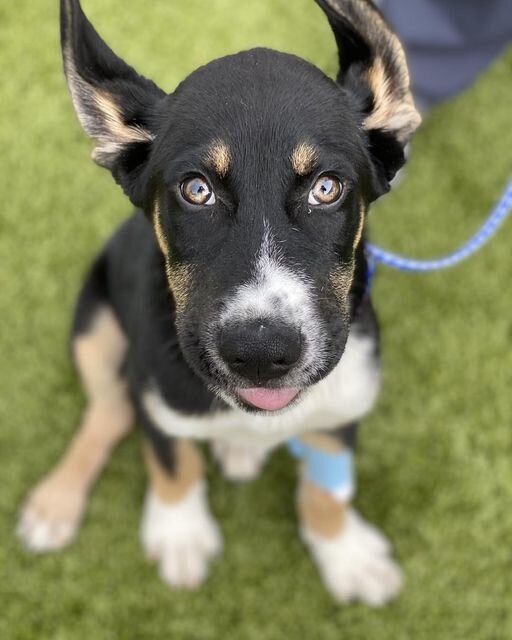 Almost everyday animals enter Warrick County Animal Control that are lost or surrendered in hopes of finding a better home. Sadly, many of these animals are in need of some type of medical care from basic vaccinations to heart worm treatment. Many need to be spayed or neutered and there is no county budget currently for any of those treatments or medications.
That is where Warrick Animal Guardians steps up to supply an array of items to these animals in need. Warrick Animal Guardians provides preventative medical care, exams from a licensed veterinarian, testing, dentals, surgery and even costly heart worm treatment. Warrick Animal Guardians spends thousands of dollars a year to provide these much needed resources.
Heart worm treatment on one large dog can easily cost $800. A dental is about the same cost and even more if there are extractions. Emergency treatments such as amputations can cost over $2000.
Chief is a 19 week old neutered male shepherd mix. He loves to play with other dogs and he is doing well with potty training. Poor Chief had a fractured leg but with cage rest and splinting the leg has stabilized. Chief was adopted.
Rose a beautiful momma German Shorthair Pointer was sadly heart worm positive. But thanks to donors she was given lifesaving treatment and has been adopted.
Another suspected hit by car is Marshmallow thought he was going to have to have an amputation but thankfully his leg was able to be splinted as well and is currently in foster care with a vet tech.
These animals deserve to live and have a chance at a great life, free from pain and suffering. Thats why we ask for donors to help cover treatments, surgeries and the life saving medical preventatives we give the animals. We can not help these animals without you!
Thank you for your caring, support and love.