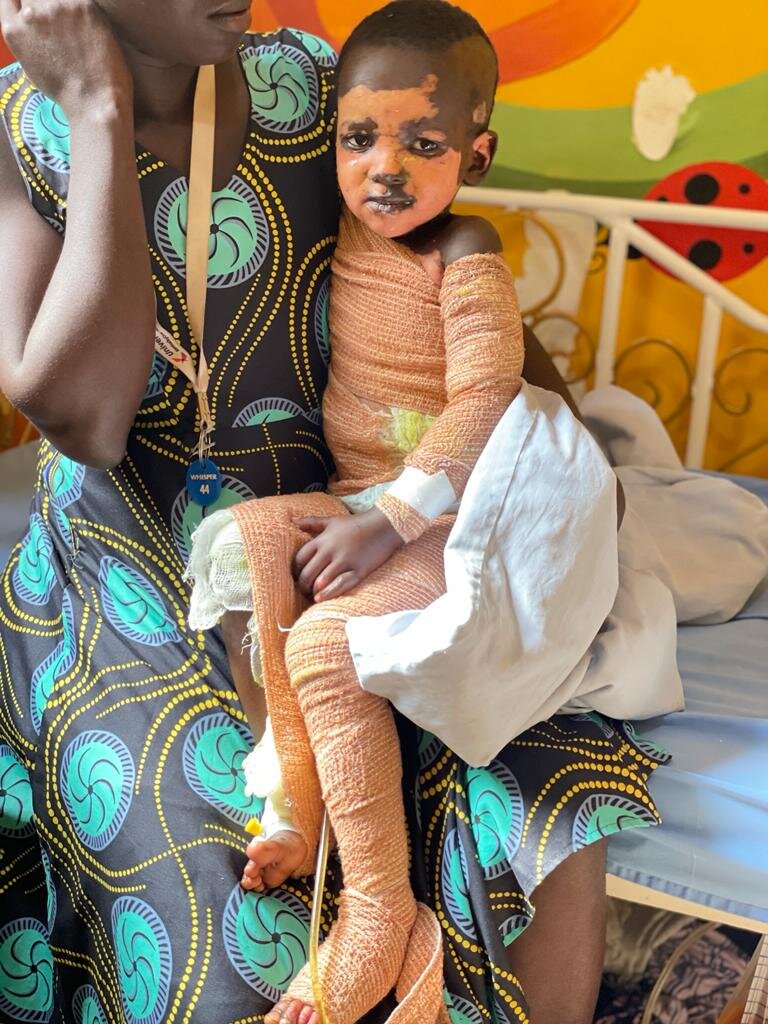 We would like to thank all our donors that have supported our Help Fund a Children's Burns Unit in our hospital.
Whisper's Magical Children's Hospital is well known for the proper management of burns cases.
Everyday we receive cases of severe burns at our hospital as most of these cases are burnt with warm water due to the negligence of the caretakers
Treatment of these burns patients is one of the most expensive procedures and services that we offer at our hospital.
Without your help, it would be hard to save the lives of these children.
We are very grateful with your help we were able to save the lives of over 20 children a month who had severe burns in the last three months.
Some of these children get severe burns that they may even require plastic surgery.
We are so happy that the lives of these 20 children were saved.
On discharge, we continue to monitor these children till they fully recover.
Great thanks to all our donors supporting this project. Many children with burns are given a chance to receive the best treatment and care.
Thank you so much our supportive donnors.