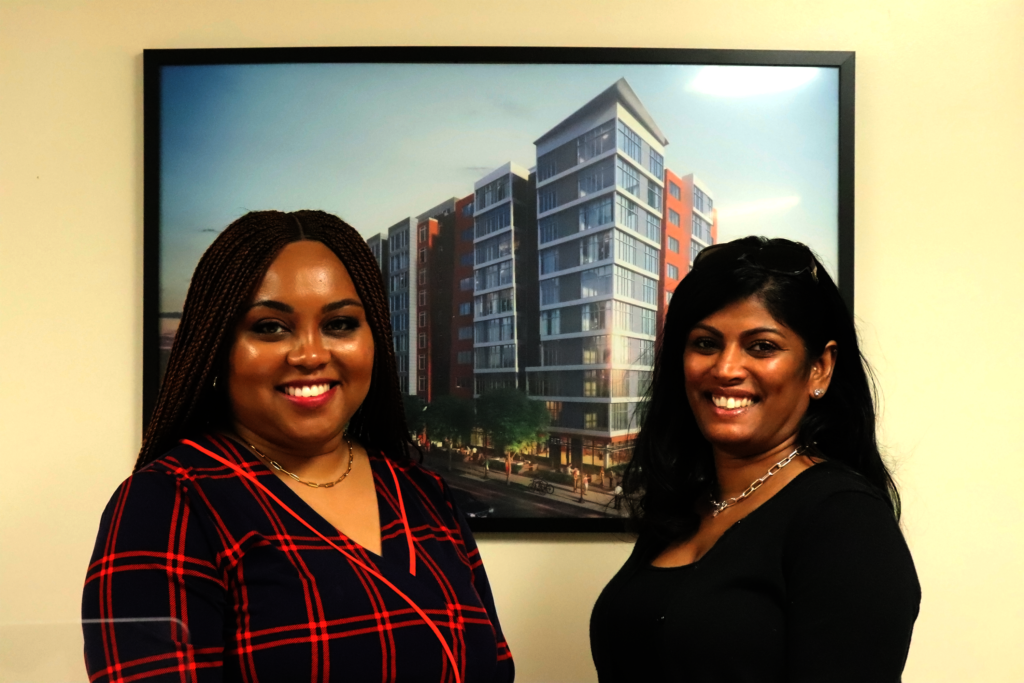 UPO is vital to our community, including people who experience homelessness.
Our Shelter Hotline team protects people who live on the streets. We check on their health, drive them to shelters and cooling centers, and give them lifesaving items.
UPO also helps them move into permanent stable housing. And you can help.
This summer, thanks to our development partner TM Associates, UPO's Affordable Housing division, led by Director DeeDee, is delivering new, high-quality affordable apartments at 1550 1st St. SW. UPO's Permanent Supportive Housing program (PSH), led by Director Vanessa, which helps people facing homelessness, will add wraparound services to help people lead stable, productive lives. PSH experts have housed 35 clients since the pandemic began and will be the onsite case managers in the new building, helping residents who earn 30% or less of the area's median income.
UPO's expert help is so valuable to people who just need a second chance:
The help Trina, received from UPO was everything to her. Life had always been difficult for Trina; she searched for solutions to her housing needs and emotional needs. UPO's case managers found her a home and listened to Trina about her day-to-day struggles to let her know she was being heard. Trina says this support "changed my attitude … UPO gave me a better life."
At one point, LeRoy had given up hope, saw himself as a failure, and thought about giving up on life. But he sought help, and soon connected with his UPO case manager who asked him, "What can we do to make your life a little better?" LeRoy responded that he needed a place of his own. So his case manager helped LeRoy achieve that goal. "UPO actually took me off the street," he says. That's what restored his hope.
As UPO paves the way to stability and self-sufficiency, we know that it is extremely challenging for people to move into a home when they haven't had one. They need assistance to buy the simplest household supplies and furnishings. They deserve the basic comforts that we take for granted.
With your generous support, we can reach our goal of raising $10,000 to assist at least 5 DC neighbors with household supplies and furniture when they move from homelessness into their new homes.
Together, we have a great opportunity during
GlobalGiving's Bonus Day 2021!
You can donate from 9:00 AM EDT to 11:59 PM EDT on Wednesday July 14, 2021 with Matching Funds of $400,000 available — but these will only last until 1:00 PM. The following matching structure will apply while the funds last:
Donations of $100 - $499 will be matched at 15%
Donations of $500 - $749 will be matched at 30%
Donations of $750 - $1,000 will be matched at 50%
Please plan to make your donation by 1:00 PM EDT to guarantee that your donation is matched.
Your support is valuable and gifts of any amount and any time will be most welcome. We're just offering this special chance to get a "bonus" added to your generous donation.
Thank you so much!