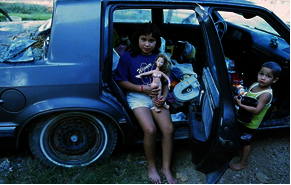 Youth Week Campaign 2018 - Monday August 6th – Sunday August 12th
There are nearly 3,000 homeless children in Washington, DC! UPO's Shelter Hotline transports those children, and their families, to shelters during severe and extreme weather. Throughout the year, our drivers also distribute comfort items, including water, clothing, feminine products, and food trays to the homeless.
Your gift can make a significant difference in the lives of these children. Each gift could be matched at 100% and go twice as far in helping DC's homeless youth!
$15 - Will provide 24 pairs of white socks
$25 - Will provide 200 bottles of cold beverages
$50 - Will provide 15 food trays
Youth Week Campaign is now in progress! GlobalGiving is celebrating our work until Sunday, August 12, by providing matching funds and bonus prizes! Here's how you can help right now:
All new recurring donations this week, up to $200 per donor, will be matched at 100%, as long as it remains active for a minimum of 4 total payments, and will provide meaningful, dependable support for the homeless children of DC. Please start your recurring donation today!
You can initiate a chance to win a bonus prize for the most donors to a project. Please tell 5 of your friends and family members about this great opportunity and ask them to join you in supporting the homeless children of DC this week!
Already donated? Please share what made you donate on Facebook with a link to Help UPO Help the Homeless of DC!
Here's your chance to rejoin the movement. We invite you to continue your generous support of UPO's mission of "uniting people with opportunities"