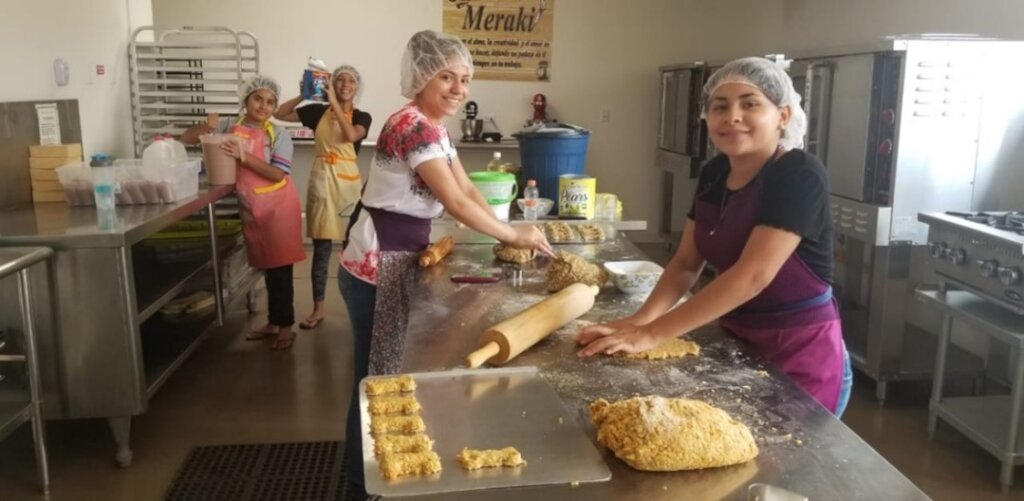 Summer in our Home.
Summer is the time to carry out the Planning for the 2022 - 2023 Academic Year. This involves finding teachers and the source to finance our plans. Within the new courses that we are planning to have in addition to the regular academic courses of elementary, middle, and high school, we are going to offer the girls courses of:
- English and French languages.
- Workshops in beauty, fashion design, entrepreneurs, and computer science.
- Workshop on self-knowledge, affectivity, identity, and sexuality.
- Music and writing.
One of our goals is that the girls develop their talents, sometimes this can provide them additional career opportunities.
Summer in Mexicali is a very difficult time because of our weather, which reaches temperatures of up to 125 degrees Fahrenheit, this does not allow the girls to have outside activities, so we must be creative and keep the girls busy, among the inside activities we had during the summer was a baking cooking course. The girls learned a lot and enjoyed it very much.
Another summer course was music.
We also accomplish finishing the remodeling of the pool area,with a generous donation of artificial grass for the floor and walls, so the area is very beautiful. The girls use and enjoy this area a lot in this hot weather.
We thank you again for supporting our Home and making possible this beautiful project!!!