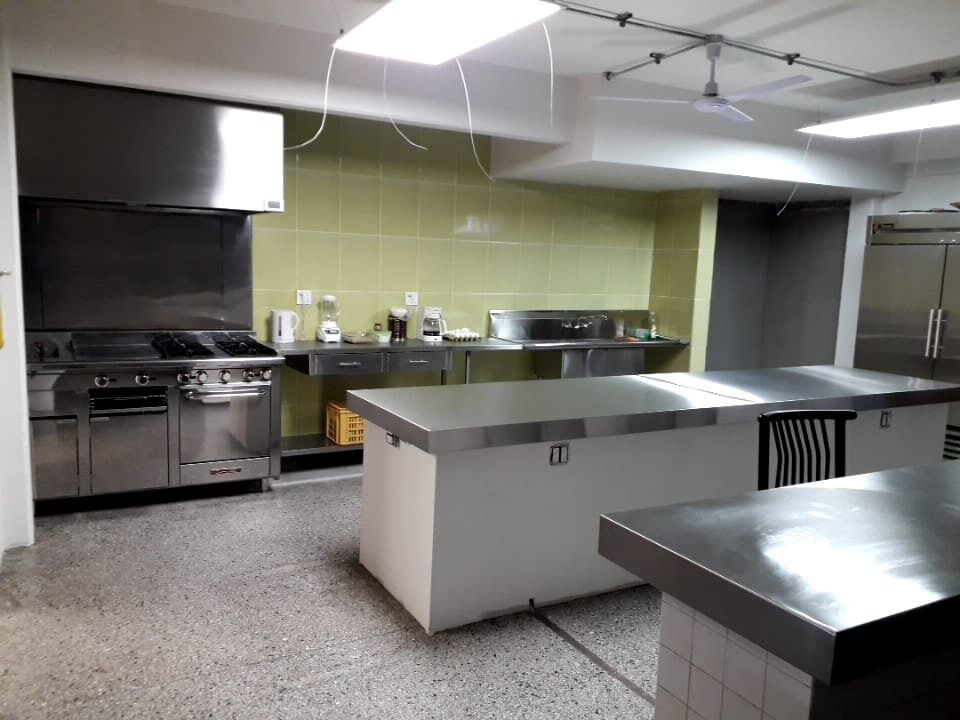 JANUARY 2022 REPORT
The purpose of this campaign is to improve the living conditions of our girls. We are very grateful for the great support received for our project. We receive donations in the amount of $ 817, 619.84 pesos M.N.
El propósito de esta campaña es lograr mejorar las condiciones de vida de nuestras niñas. Estamos muy agradecidos por el gran apoyo recibido a nuestro proyecto. Recibimos donaciones por un monto de $ 817,619.84 pesos M.N.
This fund is being used to make improvements in our home for the girls to be more comfortable and to reduce the operating costs. By having a more efficient facility we can optimize the economic resources that the Casa Hogar has for its daily operation.
Este fondo se está utilizando para hacer las mejoras necesarias para que las niñas vivan más cómodamente y lograr reducir los costos de operación. Eficientizando las instalaciones podremos optimizar los recursos económicos fijos con que la Casa Hogar cuenta para su operación.
$ 184,057.09 pesos from this fund were used for the remodeling of the home's kitchen. The rest of the money will be used in the following months in other improvements, we will keep you posted.
Se utilizaron $ 184,057.09 pesos de este fondo para la remodelación y modernización de la cocina de la casa hogar. El resto del dinero será utilizado en nuevos proyectos de los cuales les mantendremos informados.
In addition to the campaign total fund, approximately $ 28,000.00 pesos per month of recurring donations are also being received through "GlobalGiving", which are being used for the everyday operating expenses of our home.
Además del fondo recibido por la campaña, se están recibiendo a través de "GlobalGiving" aproximadamente $ 28,000.00 pesos mensuales de donaciones recurrentes mismos que se utilizan para los gastos de operación de la casa hogar.
In October, Escuela Hogar el Buen Pastor was chosen among other homes in Mexicali by INDEX to receive a prize based in its performance for the free installation of solar panels, this generates significant monthly savings.
En octubre la casa hogar fue seleccionada ganadora entre otras Asociaciones de Mexicali por INDEX para recibir un premio por su labor para la instalación de paneles solares, lo que nos genera un ahorro mensual importante.
After our project publication in GlobalGiving, an enthusiastic group of doctors from the USA led by Dr. Patricia Hernandez have taken on the task of offering their services free of charge to monitor our girl's health. Their first visit was in December, and another is being scheduled for February. In these visits the girls receive education on how to improve their diet and health habits, they also received supplements and a personalized health program. Thank you so much!
Después de la publicación de nuestro proyecto en GlobalGiving, un entusiasta grupo de médicos de EUA encabezados por la Dra. Patricia Hernandez se han dado a la tarea de ofrecer sus servicios gratuitamente para supervisar la salud de las niñas de la casa hogar. Su primera visita fue en diciembre y se está programando otra para febrero, en estas visitas las niñas reciben formación para mejorar su alimentación y su salud, recibieron suplementos vitamínicos y un programa personalizado de salud. ¡Muchas Gracias!
During December we received $ 66,924.09 pesos thanks to GlobalGiving! This amount will be added to the improvement fund.
Durante el mes de diciembre se recibieron $ 66,924.09 pesos gracias a las aportaciones de GlobalGiving! Este monto también será utilizado para mejoras.
I hope this report makes you feel very proud of supporting our project, thank you so much!
Esperamos que esta información te haga estar orgulloso de apoyar nuestro proyecto! Muchas gracias!