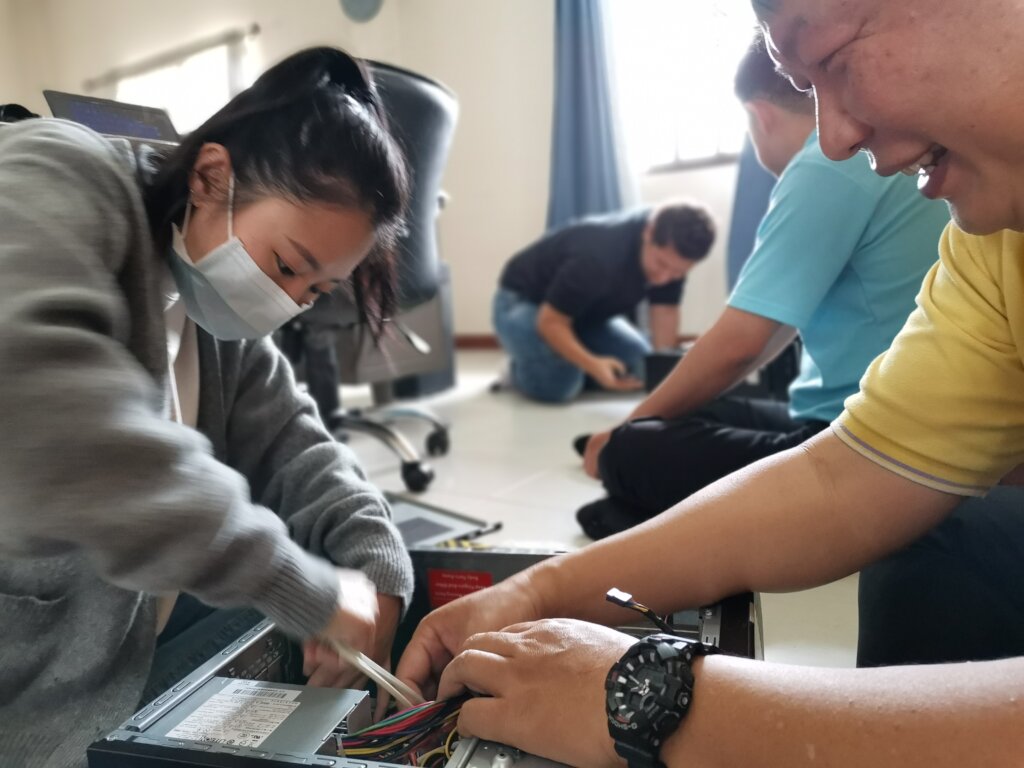 Since our last update in November:
We created a fully self-paced course for IT Fundamentals that was launched in December. Over 20 students have taken the course so far. We also added two new courses. A Photoshop course in January and a programming Boot Camp in Dec and we repeated that course in early March.
Overall in 2021 we had 11 IT Fundamentals (ITF) Courses (Onsite – 7, Online Conference – 4) with 43 students. By the end of the year, we had recruited 3 new staff for our intern/on-the-job training programs. One (Mr Guy) was promoted to Apprentice last August and Mr Indy was promoted to Apprentice in February. Mr Prin will likely be promoted to Apprentice as well in about 1 month. Once they become an Apprentice, it means they have passed the basic programming skills courses and will be applying their skills to real apps as part of our Product Team. In this process, they learn professional skills in team work and development skills like testing and deploying software.
During this Covid era, we wanted to help people who lost thier jobs and were intested in transitioning to the IT industry. The ITF course allows the trainees to discover their own potential in IT, leading to an understanding of basic IT tasks such as building a computer, connecting devices (networking), writing websites and apps, and protecting computers from IT crimes and viruses. These may lead them to future work, whether it's working in an IT job that hasn't been done before, adjusting positions, raising salaries, or even transferring knowledge to others, especially family members.
As examples, Mr James and Mr Tony were unemployed due to Covid. Mr. James, after training in a ITF course with us, he later got a job in web development, worked for 2-3 months, was promoted to supervisor, received additional salary, supervising 3-4 people. After the ITF course, Mr Tony got a job in IT networking.
In addtion to helping people undertand IT, we are trying to recruit trainees that ultimately could help increase our capacity to help more Children's Homes with apps and IT training. The goal after their training is that they would have the skills and experience to go out and get a "real" job in the IT industry. The three trainees above are already adding capacity to our team. We had hoped to recruit at least 2 more ITF students to join this work-study program. However, we still need to fund the current trainees before we can recruit more.
Thank you for partnering with us. Please consider a giving a regular monthly gift to support our current trainees. New monthly supporters will have 1 month's gift matched by GlobalGiving.