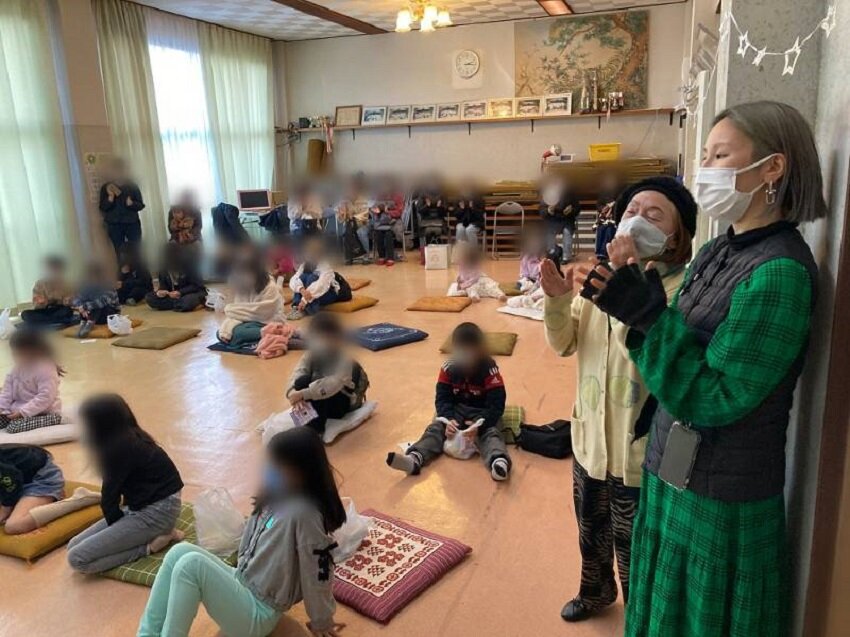 In July 2021, a massive mudslide disaster occurred in Izuyama, Atami, Shizuoka Prefecture.
Although we have continued our support activities since immediately after the disaster, there are still people living in restricted areas, unable to return to their homes, and often remembering the horror of that time.

Operation Blessing has been continuing to work in the community by organising social events for affected residents and a kids' clubs to provide a play space for the children.
The Izuyama Kids Club started in July 2021 to provide a 'safe place' for children who lost their previous playground due to the mudslide.
The club started with just a few children and then expanded with volunteers from the local community coming to check in on the children.
One child who had been unable to sleep at night after the disaster and had been grinding her teeth due to mental and physical stress, shared with us that her symptoms had stopped after coming to the club.
The community centre is crowded with children who have come to the Kids' Club that we hold every other week and children of all ages from lower to upper grades participate.
At the Christmas party held in December last year, a total of 28 children and 7 parents attended, making for a lively atmosphere.
It was a very fulfilling time, with the children having fun playing candy hunts, Christmas songs, storytelling and bingo games, while the adults in the community watched over them and deepened their interaction.
Operation Blessing will continue to be rooted in Izuyama this year, supporting community recovery through Kids' Clubs and making door-to-door visits in areas with an extremely high rate of elderly residents.

We will continue to support the recovery of resident-led communities by listening to what the needs of the survivors are, and planning together new programs to develop in the future that will help residents to live meaningful lives while being involved in the local community.