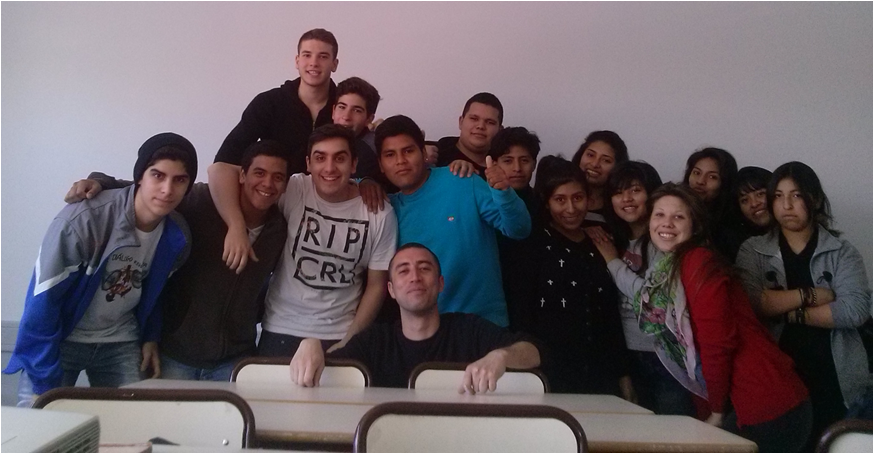 Help young students in Buenos Aires - Progress
We are pleased to tell you that we have completed 10 Training Workshops focused in subjective and technical tools regarding employment.
They were carried out from April to September. The trainings were given by our professional team.
We worked with 250 young students attending secondary technical schools in the city of Buenos Aires.
Each program consisted of a total of 12 hours of training. Each of the programs was made up of about 25 students.
Through the programs developed we have achieved several goals:
Participants have been able to build a work project where their own desires and interests had a privileged place.

All young people who attended this project have actively participated in the various activities proposed.

Young people, that attend the workshops have learn various technical tools, which were presented to them, and used them in a practical manner, in order to allow the student who are about to finish highs school, taking contact to the near future scenario when entering the labor market.
After these meetings they are able to know: how to prepare their job profile, based on the attitudes and skills that each of the young people can recognize as their own, how to organize for effective searching, they were able to write and design their own resume.
We focus on the elucidation and the exertion on subjective positioning. We place our bet on broadening the living space.
We encourage these young students to the reflection on the matter of search labor among youngsters so they can take active participation as well as a leading role. Only by defining each labor search in a particular way - considering their opportunities, interests, abilities and hopes - we will be able to frame it within a sustainable work and professional project.
We worked together in different techniques for job interview doing role playing. For this, the groups had designed different profiles, questions to be undertaken during the interview were generated, the salary proposal, etc.
To incorporate these tools at the end of the interviews, the entire group discussed what they had observed. This allowed them to position themselves not only from the side of those seeking employment but also from those who generate the search.
Working from experience, these tools are not only mere information but incorporated into everyday life.
We worked in order to expand opportunities for development and growth of young people in situations of social vulnerability and promoting equal opportunities in the construction of labor and educational projects.