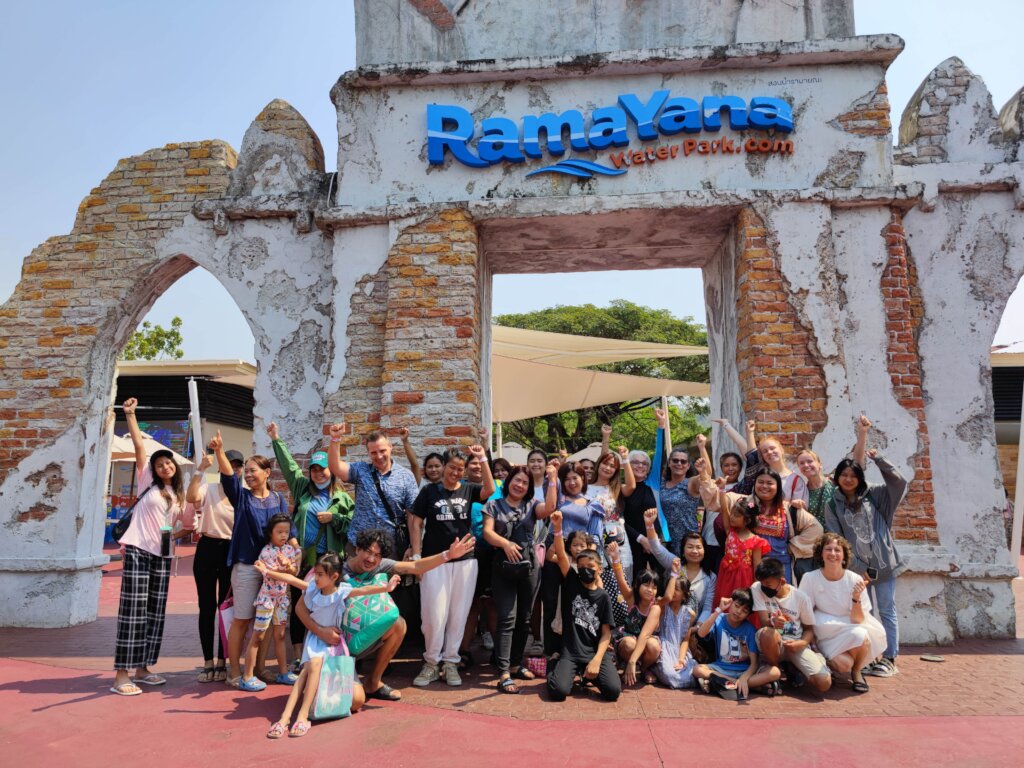 Greetings from Thailand to you all! Thank you for your support of Tamar Center in the last months! We had a great but also busy start to the new year. Here are a couple of highlights from this year so far:
- We finished the Tamar New Building project and completely opened. Our Hospitality Center is open, is welcoming guest, and training women in the different jobs like Reception, Laundry, Housekeeper (Maid) and more.
- The Tamar Restaurant is finally open and welcomes guests. We had a long waiting time earlier this year, as the delivery of the glass for the front of the building was delayed and delayed but finally was installed in early March. Since than we have finished decorating the Restaurant and opened it up and are training new women to work their and serve the customers.
- We had a big Valentine's Day Outreach and distributed 800 gift bags and roses to the women working in the bars.
- Two days after the Valentine's Day Outreach we had a party in a local Hotel where 43 women from the bars attended. We shared with them about our vocational Training and other ways that we can help them to find a way out of their current situation
- We started the 23rd Tamar Vocational and Life Training. Seven women from the bars joined this five-month long training and are currently learning the basics of hairdressing, cooking, baking, sewing and working in the Hospitality Industry
- We went with all the children and everyone from Tamar on an outing and visited the biggest waterpark in Thailand. Everyone had a blast and enjoyed the many slides and the foam party.
- We received three teams with Volunteers from around the world that helped us in our daily English classes and outreaches to the bars
- Our baker is currently doing a five-month long special baking training at the Dusit Thani College to improve her skills and also for her to learn how to train. She will start training some of our new women in baking as soon as her training is finished.
As you can see, we have been busy. It is so good to finally be open in all areas again and to be able to go back to our normal form of ministry and work. It is also good to have finally finished the renovations of our new building and to transitioning from project mode into normal operations. We are all a bit tired and are looking forward to the Songkran (Thai New Year Break) that is happening right now when you read this update.
But even though we have been busy we are also very glad about the many contacts with new women we could make in the redlight districts of Pattaya and are especially thankful for the seven women that left the bars to join our training program.
Thank you for your support and your faithfulness in enabling us to do our jobs here for the women in Pattaya.
For the Tamar Family