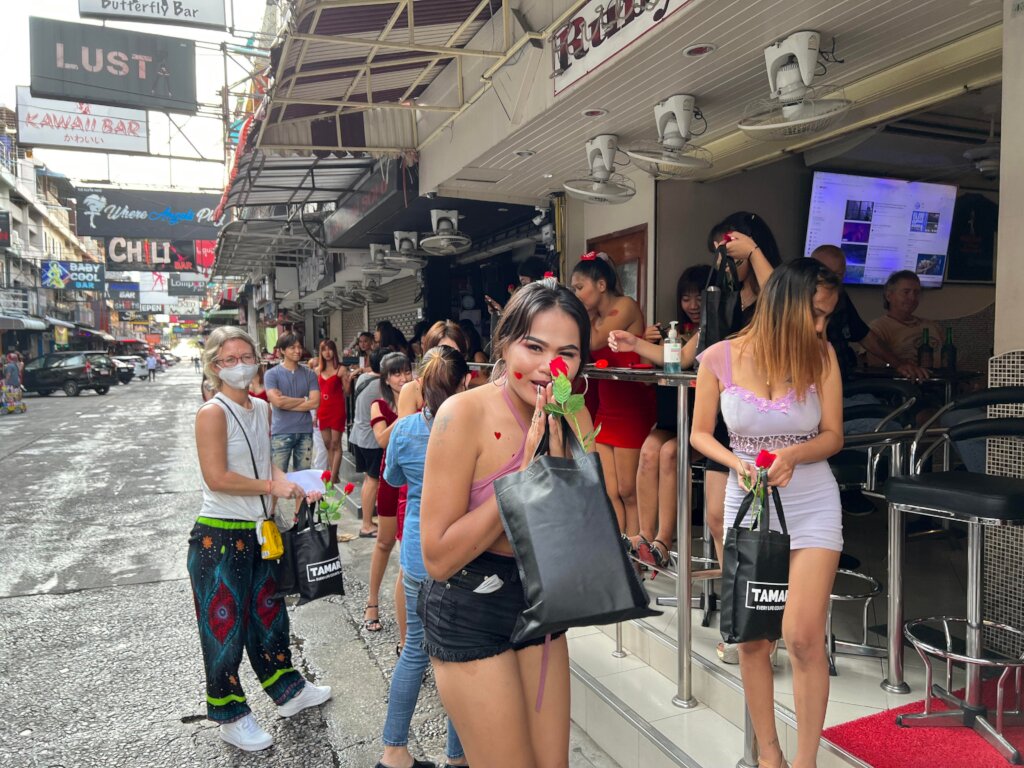 Hello everyone!
Greetings from Pattaya. Today I would like to update you about what has been going on in the last couple of months. First, we are totally excited that we were able to finish the fundraising for our new building! Thanks to many of you, we were able to raise the projected budget and the works are in full swing: electrical lines are in the walls and tested, fresh water and waste water pipes have been installed, all new walls are in and are plastered, in the bathrooms the first tiles are on the walls and much more. The company is working most days with sixteen people! Completion is still planned for summer and it looks like that we will stay in budget.
But the building is just one part of what is going on at Tamar Center: after an almost two-year break, we were able to open the Hair Salon again and we are also offering free English lessons for the bar girls in Soi 6 again. We received the first two Volunteers after Covid – one from the Netherlands and one from India. They are doing an excellent job in teaching the women English and building relationships with them.
Twice a week we are going again on bar outreach and inviting women to come to English Class, come to the Hair Salon and think about our three-month long vocational training that will start on the 13th of May. Sadly, many of the women that are interested in the vocational training are not willing to leave the bars. They are under enormous pressure to provide money for their families and see the bars as their only chance. There are hardly any Tourists here, but the women are hoping for a huge increase for the biggest festival in Thailand – Songkran – the Thai New Year – which will happen in the middle of April. We are still hoping for at least ten women to join our training and will continue our outreaches.
On the 14th of February we had a big Valentine Outreach where we were able to distribute more than four hundred gift bags. The women were surprised and very happy to receive the gifts, which included handmade jewelry, some cake from our bakery, food items and invitations for our vocational training. We are still following up with some of the women and trusting that some will join.
Our bakery also got the wonderful opportunity to cater coffee breaks for a weeklong conference with one hundred participants here in Pattaya. Every day they had to bake different cakes, prepare one hundred pieces, and deliver them to the Hotel. It went without any problems; the participants loved the cake, and we are very proud of our bakers for a job well done.
As you can see, things have picked up here and we are getting more back into the new normal. Thank you for your support and your help with all the work that is ongoing to help the bargirls in Pattaya.
For the Tamar Family