Project Report

| Dec 18, 2020
Merry Christmas from Tamar in Pattaya!!!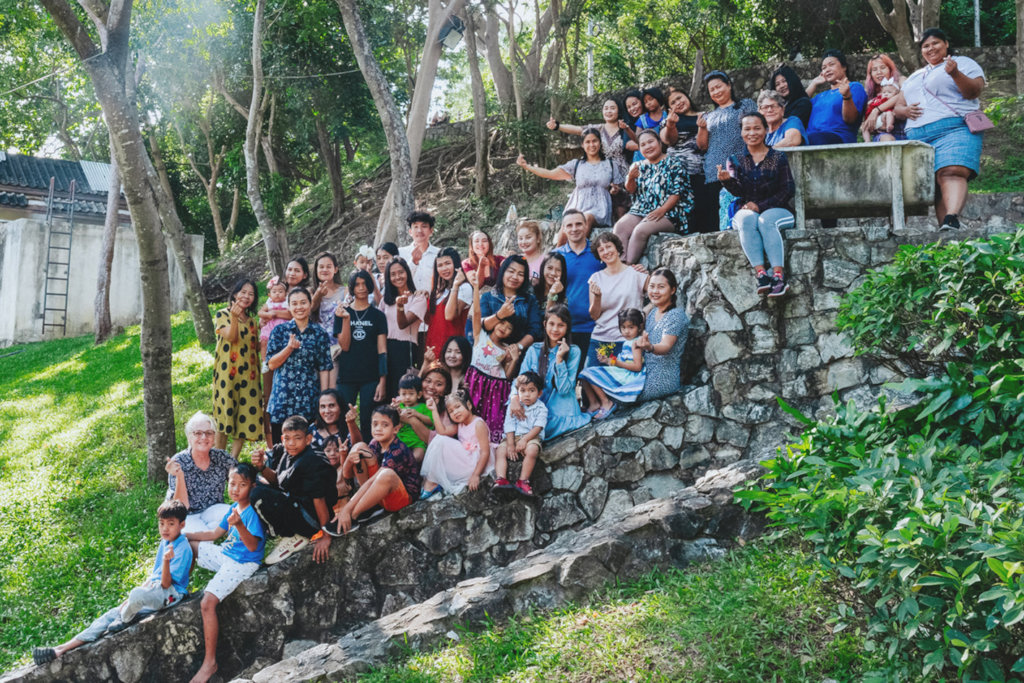 Merry Christmas and happy and blessed New Year wishes from the whole Tamar family to you! We hope that even though restrictions are in place in many places around the world, that you still will be able to have a refreshing time with your family and friends!
We just wanted to take this opportunity to thank you all for your support during this very difficult and also very different year of 2020. We are amazed by your generosity and your help. Without you, we, as an organization, would not be standing anymore. This year completely changed the whole way that we are financed. We normally receive about 60% of our funding through our own businesses where the women that come through our programs are employed after training. But due to Covid-19, our businesses are mostly still shut down. And when the mail also stopped going in March, our online store couldn't mail and we were really in trouble.
As we were considering what to do, we saw that the needs of the women that were still in the bars were even greater than ours. Many of them had no income anymore and no savings, they were losing their housing because they were not able to pay rent, and many were hungry. The idea of "food help" was born and until now we have given out thousands after thousands of food bags filled with needs of everyday life: rice, noodles, fish, soap, hygiene articles, etc. Through this program, we were able to reach and talk to many more women than we could have imagined. Many came back when they ran out of food and collected more. Even now, we are giving out a hot meal each Friday plus food bags to women that come to our Outreach Center. We were able to run mini trainings (one month long) in baking and hair dressing. And, we had a record number, 13 women, attend our three-month long vocational and life training session where we taught them sewing, hairdressing and baking. Then, we were able to not only employ all our students, but also to employ several other women in card making because we received two very big card orders. Now, at the end of the year, our students, that we helped when they had nothing, went out and helped distribute 400 huge Tamar Christmas food and gift bags to the still needy women here in Pattaya.
Moreover, we were also able to extend our child sponsorship program and added 15 children who will now receive monthly donations through us. We continued to offer housing to women in need and took in a number of new women, three of them highly pregnant who gave birth to healthy babies during this year. The only thing that we were not able to complete was our new building project. We made some progress but were not able to raise all the needed funds in 2020, but this will be our main priority now for 2021.
Looking back, I am not sure how we did it all. Our team is smaller – as all our volunteers had to leave Thailand due to visa issues. But we have seen our Thai women, who have gone through our program, rise up, learn, and take leadership. We are very proud of them. And somehow, which in great part is due to your sacrificial giving, we are still able to finish this year in the black – even though we had hardly any income from our businesses and gave out sooo much aid! Thank you for standing with us, for trusting us, and helping us make a difference here in Pattaya. You have touched the lives of many women and have given hope in these desperate circumstances.
From the bottom of our hearts, THANK YOU and please have a wonderful Christmas!
For the Tamar Family
Daniel
PS: The pictures are from our different Christmas activities and Outreaches of the last weeks – please enjoy!