Project Report

| Oct 27, 2020
Good things are happening - even during Covid-19!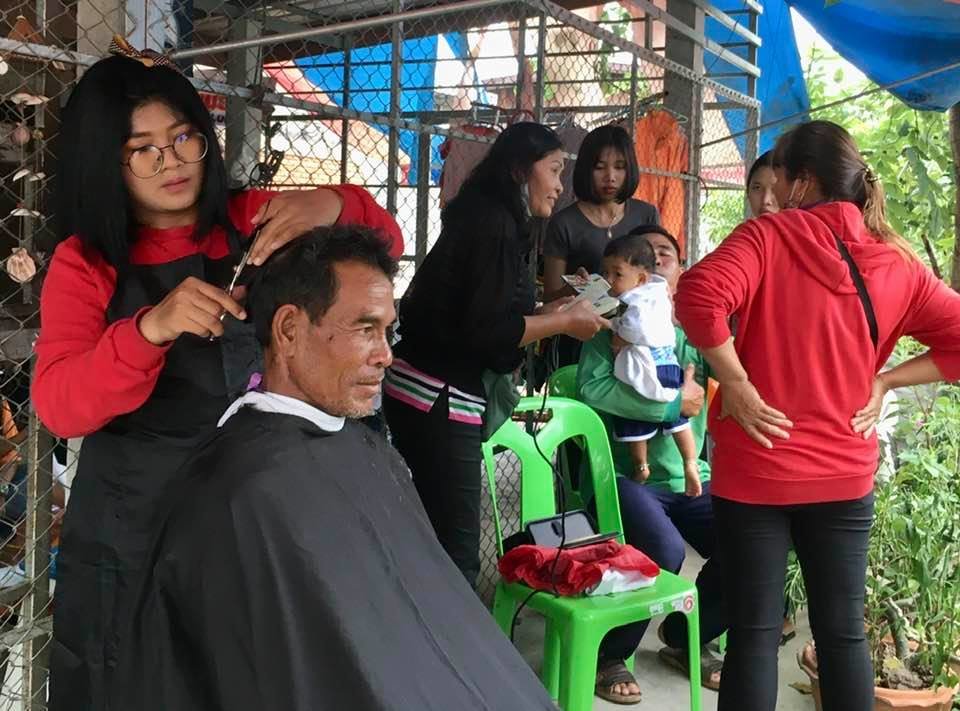 Hello everybody!
It is time again for another short update from us here in Pattaya. Thank you for your continued support of the work that we are doing here in Pattaya. Without your help, we would not be able to continue, and that is especially true in a time like this, where all our businesses are not working due to the economic situation.
These last months have been challenging but in all the issues and problems we also see some good things that have happened and today we want to share some of those with you:
- We were able to hand out many thousands of food bags to women and children in need. Every day we still have contact with women in need and are continuing to hand out food to them and offer them other help as well. In that way the pandemic has really helped us to get in contact with many new women, that we did not had contact with before.
- Thanks to a donor from Germany we are able to give out hundreds of free haircuts to the bargirls. These free haircuts are a real help to the women and they help us to built new relationships and to find out more about the current situation and needs of the women.
- We had an amazing Tamar Vocational and Life Training. 13 women joined this three-months long training, and all graduated at the end of September. We continue to train them and two of them are even taken over as our main bakers soon. The others are doing good as well and we continue to invest in their lives.
- But these women are not only receiving, we already went two times and will go for a third time in November to visit villages in the Issan area of Thailand with them. During the times in the village, they offer their new learned skills to the villagers, cooking food, giving free haircuts, playing with the children, etc. It has been great to see them giving back some of the things that they have learned.
- Our team in the card room was able to finish two big orders of custom Christmas cards for two big companies. It was a lot of work, but it was also great to send the parcels of to Hong Kong and Germany and to celebrate over Korean ice-cream with all the women that prepared the cards.
- We were able to move to a couple of new houses. Not only did we get better, newly renovated houses, but due to the crisis we also got better rental prices on the properties and the women enjoy the new spaces
As you can see the situation is not the easiest, but there is also some light and some good thing that are happening. Thanks to your help and support we can continue to reach out a helping hand to the women and children in need here in Pattaya.
Thank you!