Project Report

| Jul 20, 2020
Life continues - even with Covid!
Hello everyone!
Hope you are all doing well. The world is still in the grip of Covid-19 and we hope and trust that you are safe. Thank you for helping and supporting us even during this difficult time.
Here in Thailand we had no locally transmitted cases for the last month – which we are very happy about. But the restrictions are still severe, and no Tourists are allowed to come in. At the beginning of July, the Entertainment Industry was allowed to open again, and the bars opened. This brought many of the women from Issan back to Pattaya, just to find out, that there is no work. The Bars are full of girls – much more women than before – but there are no customers. Many of the Bars are also no paying salaries anymore but only give the women commission – which is bad when there are no customers. Now the women sit for 12 hours in the bars and get no money in the end for it… Due to this we are continuing with food distribution every Friday – the women can come to our Center and receive a bag full of food.
We also reacted in June and started a Mini-Training for women from the Bars. 10 women joint this month-long training – they came for the whole month and five learned baking and 5 learned hair dressing. They studied Monday to Thursday and Fridays were reserved for team time, counseling, and some fun activities. This Training went so well that seven of the women decided to leave the Bars behind and moved in with us to start our three-month long Tamar Vocational and Life Training - were we have a total of 13 women participating - the biggest group in years. They are now in the third week of this already and are still going strong. It is nice to see, how the women are slowly starting to trust us, asking questions, and looking for help. Due to the difficult situation in the country we have decided to now only let them do the Training with us for free – which includes Housing, some meals, all the teaching and a weekly allowance, but to also support their families back in Issan so that the women do not have to worry about them. We let the women go shopping and purchase supplies for their families which we sent home for them with the Thai Post and we are also sending money for basic needs to each family.
Otherwise, the situation here is still hard. Our Hair Salon has hardly any customers and this is also true for our Restaurant. But we are happy that we got a big order for Christmas Cards already which our women now produce, and we are hoping to receive more orders. Do you have your Christmas or Thanksgiving Cards already? If no, please check out our shop at the website below and think about helping our women making an income.
To sum up the situation in town let me tell you about a call that we received on Saturday morning:
Can you please help us again with food? We have worked for the last 11 days in our Bar and did not have a single customer coming in even for a drink. We have nothing anymore; can we please have some more rice and fish and sauce?
This is soo sad. We arranged to meet with these five women at a supermarket and bought them some needed supplies. They were overwhelmed and some of them could not stop crying.
We are trying in the moment to balance our workload between the 13 women that have joined our Training and helping the many that come to ask for help in our Hair Salon. We deeply miss our Volunteers and Teams that normally help us, but we are pressing on, also thanks to your help, that make it possible that we can continue to help and reach out to the women. Thank you!
For the Tamar Family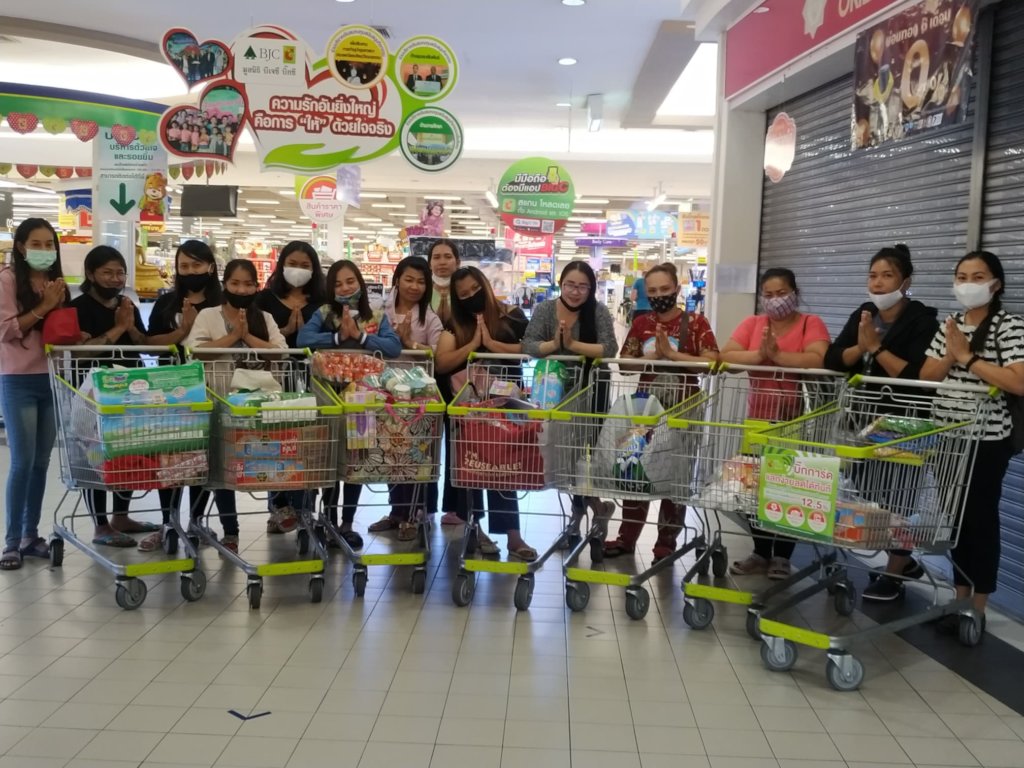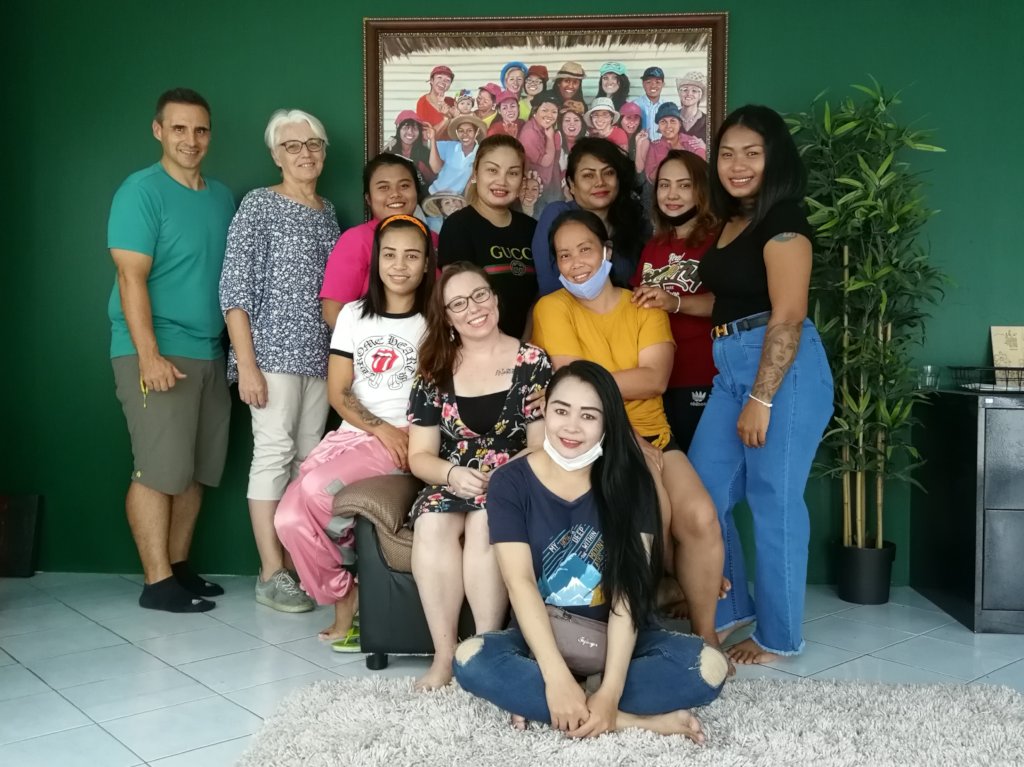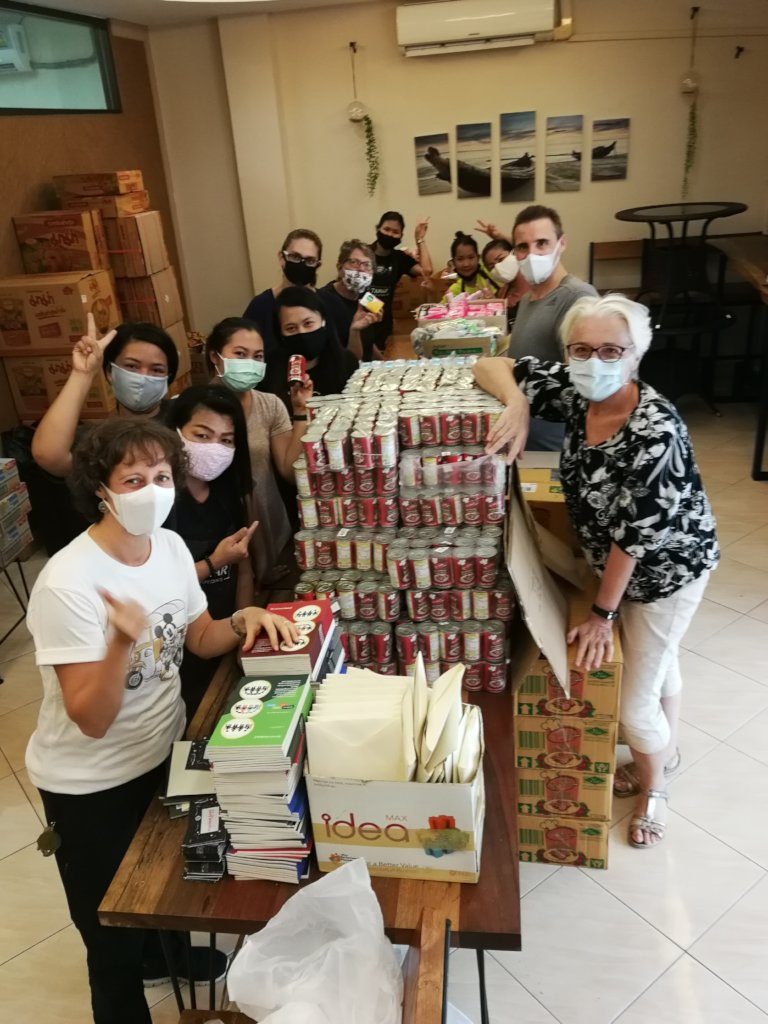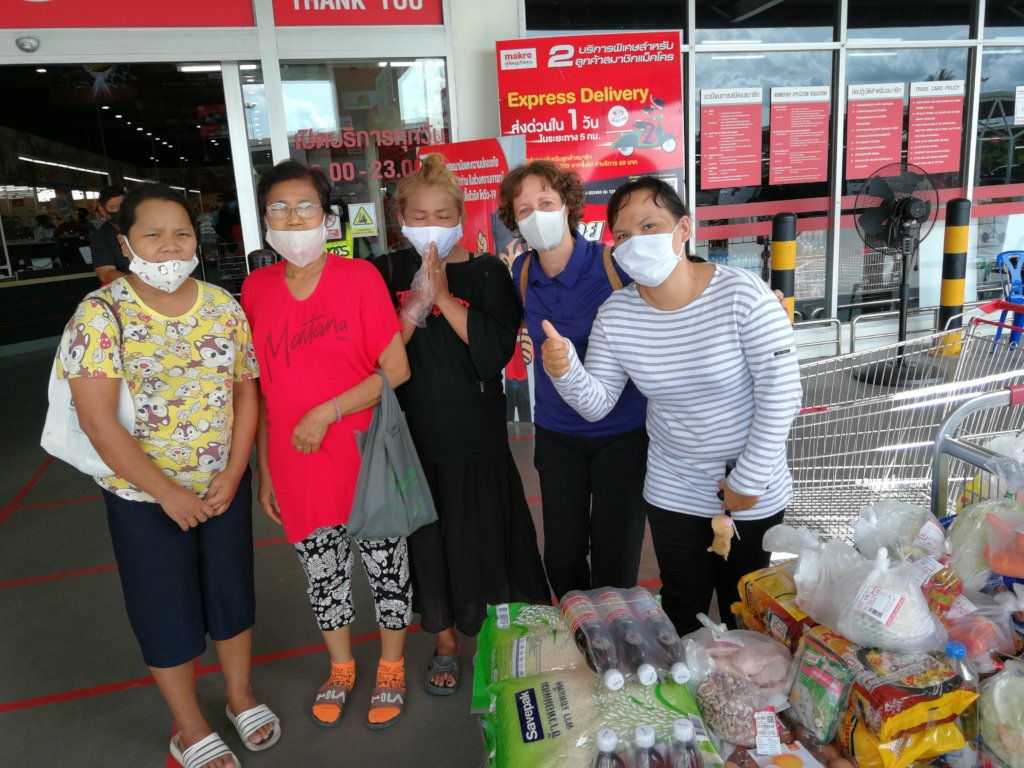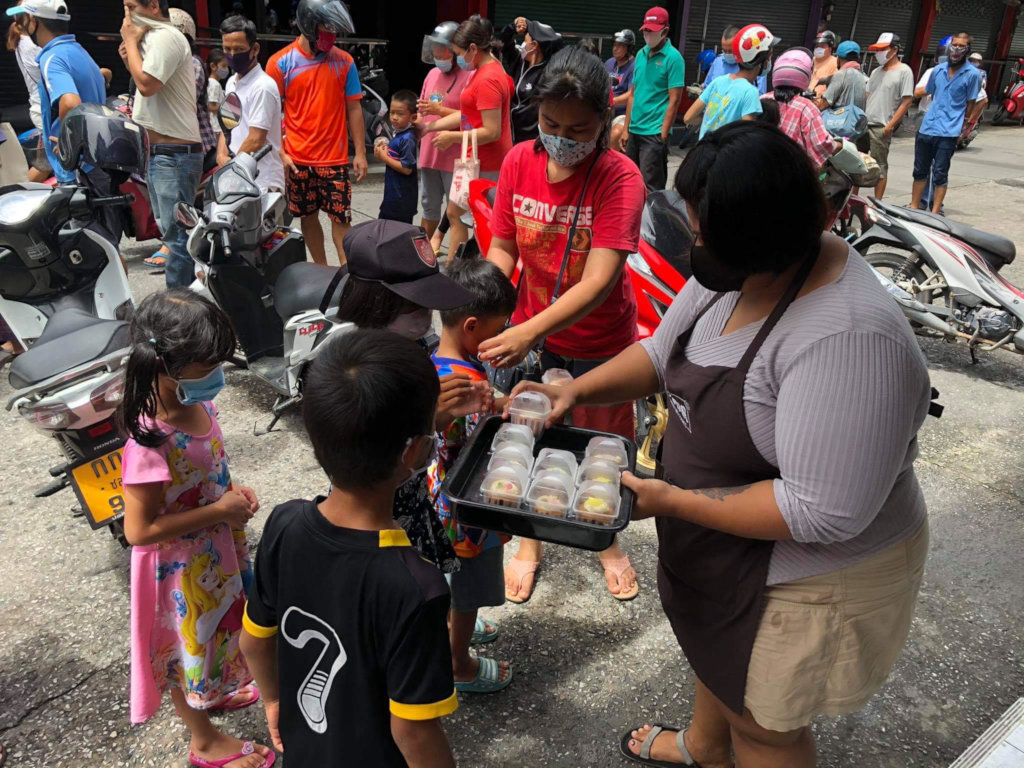 Links: