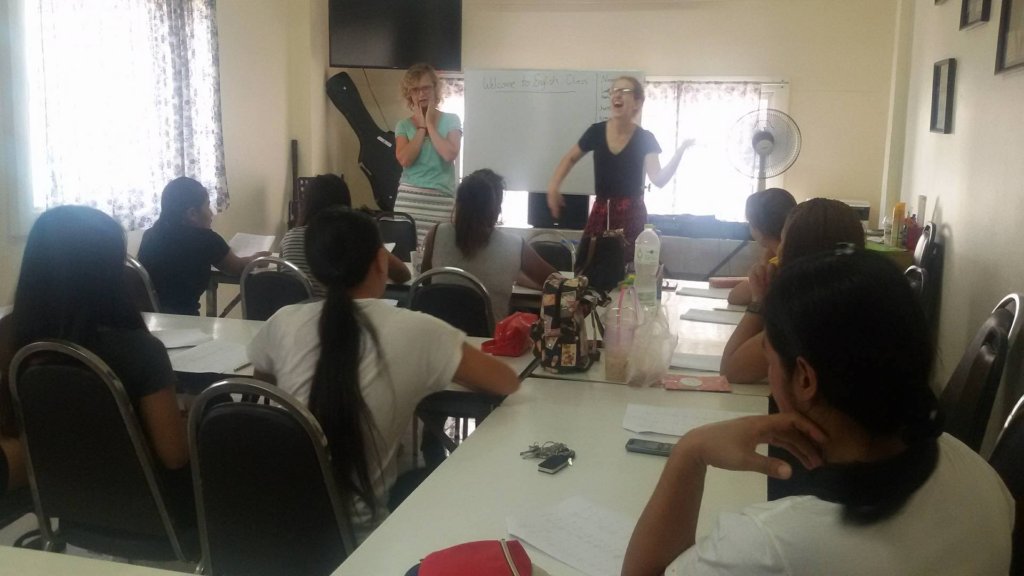 Greetings from Tamar Center in Pattaya. We hope that you enjoy a nice spring wherever you are. Here in Thailand it is getting very toasty in the moment. The winter is over and the temperatures are climbing and it is getting more humid as well. Time to give our aircon units a workout. :)
But not only is it getting warmer but also the Tourist Highseason here in Pattaya is coming to an end, which is great for us. It means that more girls are able to leave the bars and come to our English Classes, it means that more girls are thinking about leaving the sex industry behind as they do not have as many customers and it helps to have less people around. In the last week the attendance of our English Class increased and we also see higher numbers of girls coming to our Hairsalon to get their hair done - which we love because it is a good opportunity to talk to the girls, challenge them about the jobs that they are involved in and helping them to make different choices for their lives. Just two days ago, we had a woman crying in our English Class, as she does not like to work as a prostitute anymore and wants out. She came yesterday and had a look at our Center and we hope that she will be able to make the step to move out of the Redlights!
We were able to take one more lady of the streets the other week. She and her son, seven years old, have now moved into our housing and she is adjusting to staying in a normal enviroment and it is nice to see how she is relating to her son. He is soo excited. Till last week, he was not able to stay with his Mum, as she worked in the bars and he had to stay with relatives that were not really keen on having him. But now, he is a happy child and we hope that they will stay with us for a long time .
Last week a Team from Tamar Center together with some Volunteers went all the way to Chaiyaphum in the north-east of Thailand - a 8 hour drive. There the team helped a local school running an English Camp, they did a lot of prevention work with children and worked also in a village where they encouraged the women not to come to places like Pattaya.
This month Global Giving has choosen to half the fees that we have to pay for receiving donations which is excellent. Therefore, can we ask you to consider helping us to reach our next fundraising goal? We have a number of costs coming up in the next months when we will start a three month long training program for women from the bars. Would you be willing to help us reach out to the women and show them that they are loved?
Thank you for your continued support!