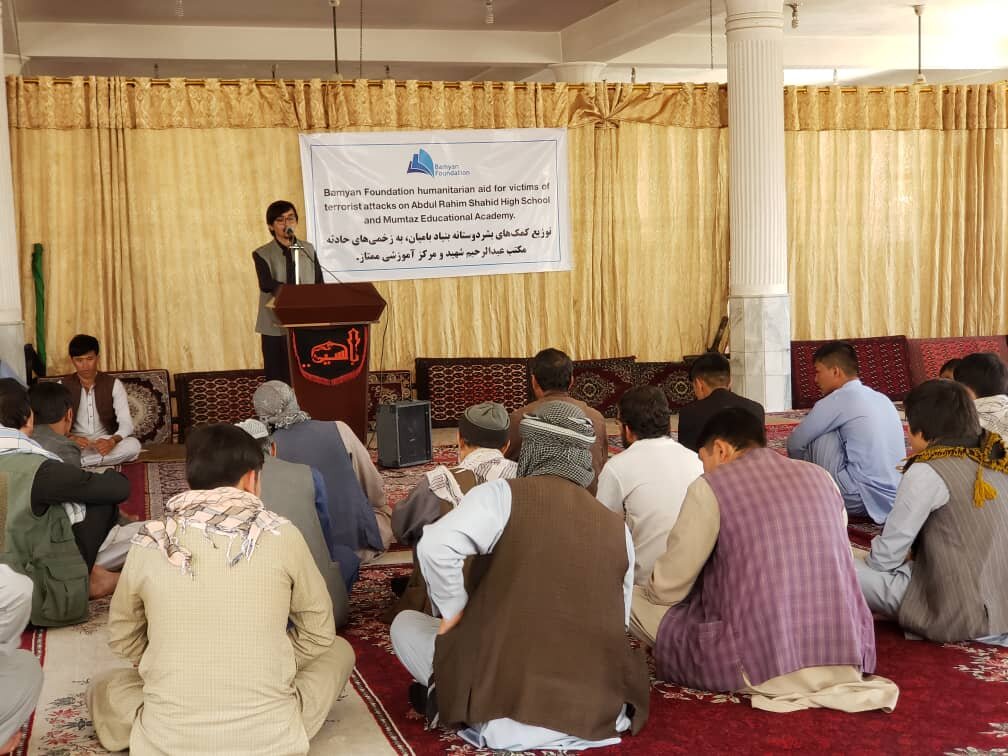 Dear Friends and Supporters,
On April 19, 2022, multiple bombings targeted Abdul Rahim Shahid high school and Mumtaz Education center in the Shia Hazara areas of Kabul, Afghanistan. According to local sources, approximately 25 school children lost their lives with many more injured. Abdul Rahim Shahid high school is one of the most populated schools in Kabul. The first attack occurred at the end of school hours when students were leaving the campus. The second attack occurred when people were moving the victims to hospitals.
With the help of our representative on the ground and community leaders in Kabul, our team identified those who were severely injured and prioritized getting them help. Bamyan Foundation provided a humanitarian package in the amount of 8,529 USD (717,750 AFN). In May 2021, our team provided cash assistance to the victims, as follows:
10 individuals were severely wounded in the school attacks. Our representative distributed 15000 AFN per individual for a total of 150,000 AFN.
Given the urgent need, our representative distributed 10,000 AFN again for 8 of the severely wounded for a total of 80,000 AFN.
Our representative distributed 10,000 AFN for 34 individuals whose injuries weren't life-threatening, for a total of 340,000 AFN.
Our representative distributed 20,000 AFN and 15,000 AFN respectively for two women who were severely injured in the attacks on public transportation vehicles - Total amount: 35,000 AFN.
Our team distributed an amount of 10,000 AFN for a student of Mawoud Academy. She is still battling severe health issues as a result of the attack on Mawoud academy in 2018.
Our team provided an amount of 21,000 AFN for a woman, who was severely injured during a targeted attack on Hazaras in Herat.
The program cost for this initiative amounted to 21,650 AFN.
Our team is left with 60,100 AFN as emergency funds for the next round of humanitarian efforts.
On April 21, 2022, a devastating mosque bombing in the northern city of Mazar-e-Sharif took the lives of at least 50 Shia Hazaras with scores injured. There were sporadic attacks on public transportation vehicles in Kabul that took the lives of several Hazaras. This summer has seen the continuation of agony for Hazaras as systematic attacks have unprecedently increased against the community - in August this year, during the month of Muharram, five devastating attacks targeted Hazaras within a week that left at least 120 dead and injured.
To provide more context and raise awareness, we are providing links to an event hosted by United States Institute for Peace USIP) about "Preventing Mass Atrocities in Afghanistan", and an inquiry about "The Situation of the Hazara in Afghanistan" by the British Parliamentarians.
And last but not least, please know that this project is currently participating in a generous matching campaign, where donations are matched 50% by GlobalGiving while matching funds remain. The donations will support survivors of terrorist attacks, students, at-risk women and vulnerable families in the Hazara communities in Afghanistan.
Thank you for your continuous support during these difficult times.
With Grattitude,
Timor + Bamyan Foundation Team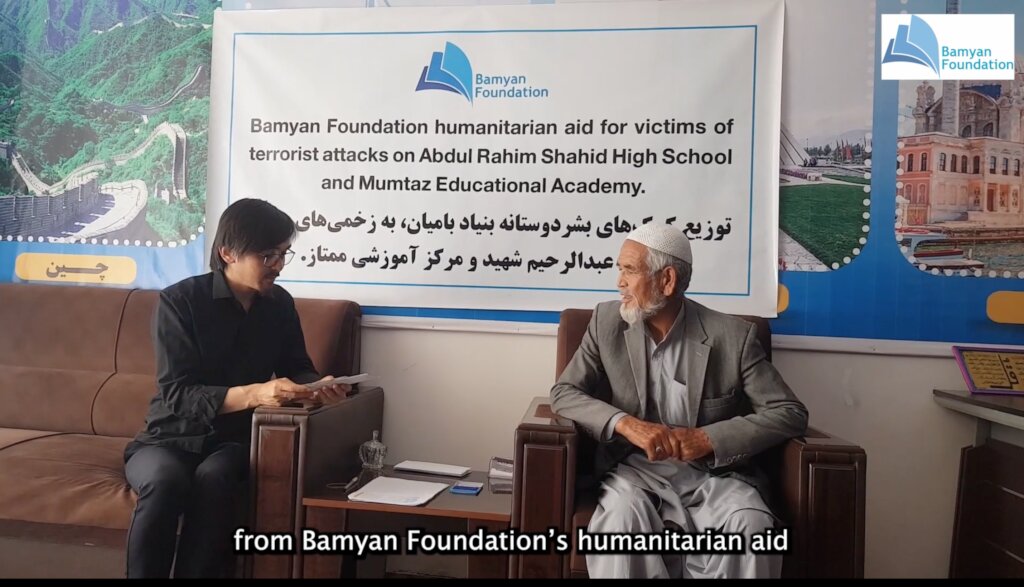 Links: